When applying makeup, you need the proper tools if you want your foundation and concealer to look flawless. If you want a look with full coverage, brushes are helpful. However, the outcomes you achieve using makeup sponges are unmatched for the most natural, airbrushed look.
Makeup sponges are tiny pieces of foam, frequently in the shape of a teardrop, that is used to apply makeup to the face. When applying foundation, concealer, and other products for an airbrushed and non-cakey look, they are adored by cosmetic users for how simple they are to use.
Top Makeup Sponges Of 2023
How do you decide which option to pick when there are so many? Don't worry. These are our final top five after evaluating numerous foundation applications with numerous cosmetic sponges, both wet and dry:
L'Oréal Infallible Blend Artist Foundation Blender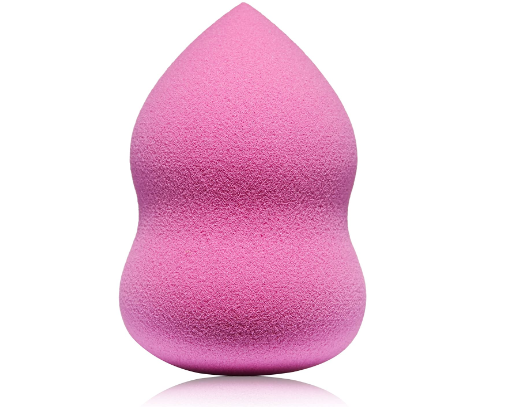 Shop Now
Because it meets all of your demands, the L'Oreal Infallible Blend Artist Foundation Blender is sort of like the goldilocks of cosmetic sponges. This is our top pick overall due to its quality materials, performance, and longevity.
When applied, the product's pointed dome form made it easy to blend in small regions, like the area around the nose's corners and the area under the eyes, while the base worked well for bigger areas like the cheeks, chin, and forehead. It's a straightforward beauty blender that performs as expected and is simple to clean when you're ready.
Essence Makeup And Baking Sponge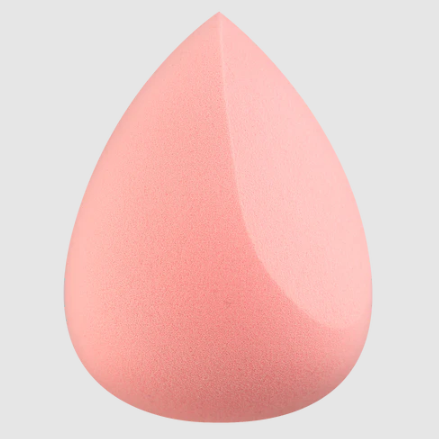 Shop Now
A tight budget? Your best option is this sponge which is affordable. Our tester liked how easy it was to mix and how the solid yet springy foam material didn't absorb all of her product. We value the fact that you can use it wet or dry, even if it swells to more than double its original size when damp.
The egg-shaped design has one flat side and a pointy tip. Our tester used the point for corners, the flat side for tiny areas, and the wide, rounded base to apply creams and buff out bigger areas. Additionally, when we attempted washing it, all of the foundations came straight off.
Real Techniques Miracle Complexion Sponge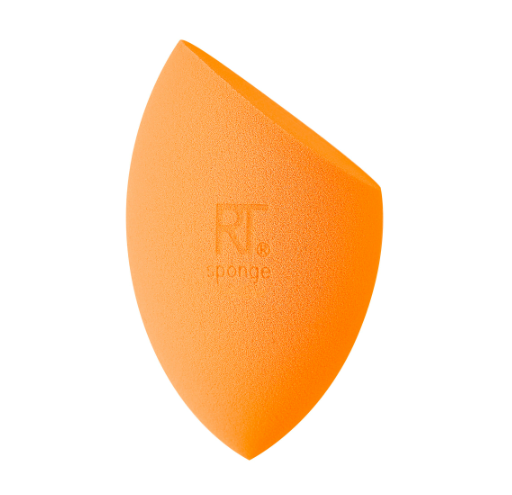 Shop Now
Although a BeautyBlender may be ideal, this sponge comes in a close second and will cost you less. The spherical curves of the design blur the bigger regions of your face, while the flat border contours the area around your eyes and nose.
Have no access to a fine-point detail brush? The pointed tip of Real Technique is fantastic for concealing pesky zits that appear out of the blue and enhancing your complexion in hard-to-reach places like the inner corners of your eyes.
Fenty Beauty Precision Makeup Sponge

Shop Now
The Fenty Beauty sponge resembles the Beauty Blender quite a bit, with the exception that it has a flat edge added to one side to give you more application options. This makes it particularly useful for blending concealer or highlighter under your eyes to give your face more depth.
The Fenty Beauty sponge also boasts three distinct sides, including a miniature moon-shaped side that fits perfectly under each eye for more precise makeup application. With sufficient experience, it may provide the same flawless base makeup at a somewhat lower cost. Cleaning the sponge shouldn't be a problem for users either.
NYX Teardrop Blending Sponge

Shop Now
When a product is both efficient and reasonably priced, we adore it. The NYX Teardrop Blending Sponge is flat and teardrop-shaped, so we advise using it more for powder products. However, it also works well for creams and foundations.
Even though we discovered that dabbing with the Beauty Blender made it simpler and faster to apply full-face foundation quickly, you might prefer the flat form if you're more at ease pressing or dragging your makeup. Additionally, this sponge is devoid of latex, making it a fantastic option for anyone who may be allergic to it.
UP NEXT: 6 Affordable Makeup Organizers To Declutter Your Vanity
Conclusion
Perfect makeup is difficult. With the correct makeup tools, you can. Beauty blenders are vital. It helps apply makeup evenly. Use these beauty blenders for foundations, powders, creams, and blushes for mess-free makeup. These makeup sponges are easy to apply beneath the eyes, on the nose, etc. Washable too. Avoid hard-to-clean sponges.