Brown lipsticks can be worn anywhere, from happy hour to a work event and everywhere in between. Since there are so many different shades of brown, they also look great on all skin tones. We love brown-reds with a '90s vibe, rich chocolate tones that are great for the colder months, and taupe tones that look chic with any makeup look.
6 Brown Lipsticks That Don't Cost Much
In honor of the fact that brown lipsticks are always in style, we've put together a list of the best brown lipsticks under $20.
Maybelline New York SuperStayInk Crayon Lipstick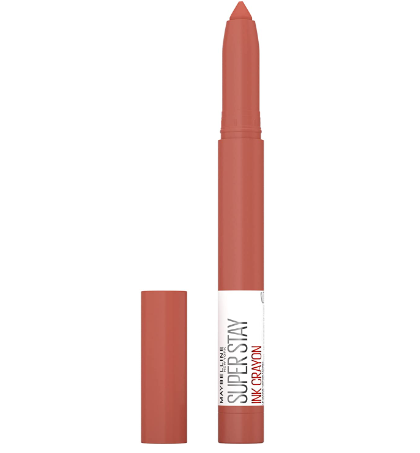 Shop For $8.08
This precise lip crayon with lasting ink technology makes it easy to apply a rich layer of matte color that lasts up to eight hours. This ink crayon has a sharpener built right in, so you can use it with precision even when you're on the go.
L'Oréal Paris Colour Riche Intense Volume Matte Lipstick

Shop For $9.96
This shade of the Colour Riche Intense Volume Matte Lipstick by L'Oréal Paris has an almost pink undertone to it. This lippie has such a high pigmentation that you only need one swipe to achieve the color you want. This lipstick has a powdery matte finish and can last for up to 16 hours. A matte finish that lasts all day without appearing dull. A formulation of lipstick that includes hyaluronic acid, which helps the lips feel more comfortable and appear fuller throughout the day.
Lime Crime Velvetines Liquid Lipstick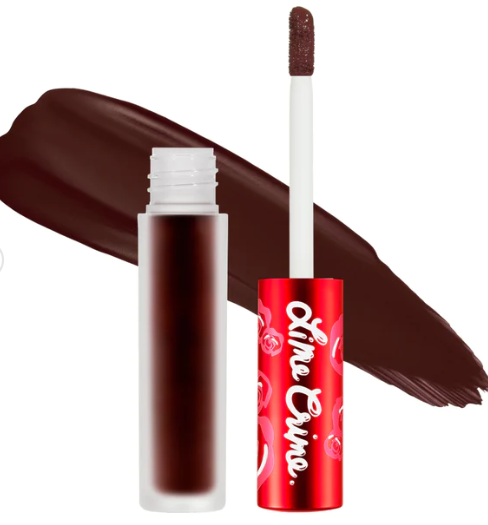 Shop For $15
The Lime Crime Velvetines Liquid Lipstick in Shroom is our top choice for those with fair skin who want a true '90s brown matte lipstick. It's brown that looks like dirt and isn't too dark. Plus, it has a delicious French vanilla scent.
Get the perfect pout with lipstick that has a great color, a lot of pigment, and a lot of staying power. With just one swipe, you can get a bold and beautiful color that will last through the morning, afternoon, and evening without much touching up. Velvetines Liquid Lipsticks will not come off when you eat, touch, or kiss!
Glossier Ultralip High Shine Lipstick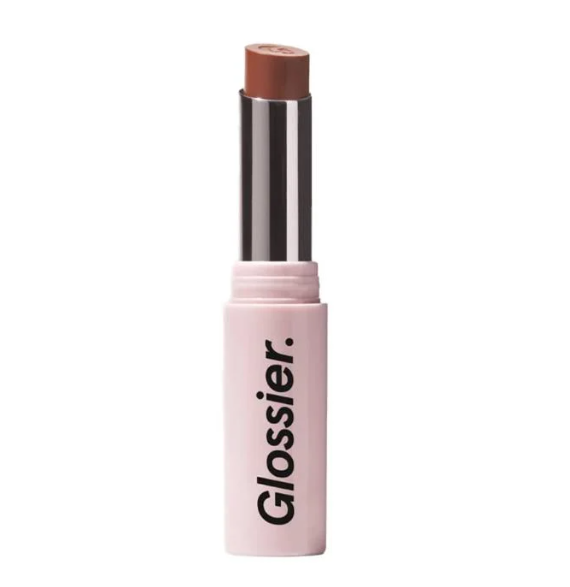 Shop For $18
The use of brown lipstick does not have to be a bold fashion statement. The Glossier Ultralip is a toffee brown lip balm that is extremely sheer and only faintly tinted with color. While you wear it, this lusciously smooth lippie will provide nourishment to your lips.
A lipstick with a high shine that combines the hydrating benefits of a balm, the shimmer of a gloss, and the buildable color of a lip tint into a single product, eliminating the need to apply multiple layers of different products.
NYX Professional Makeup Lip Lingerie XXL Matte Liquid Lipstick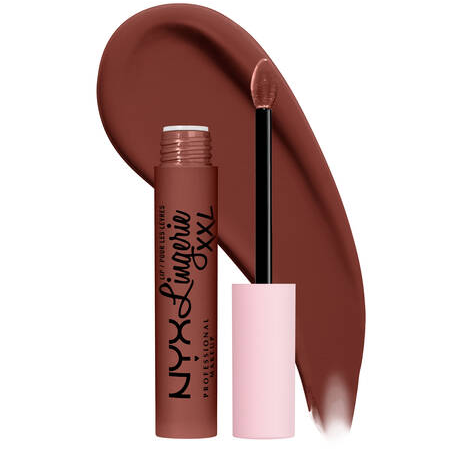 Shop For $10
This gorgeous shade of reddish-brown is at its most stunning when worn by those with medium or tanned skin. Up to 16 hours of wear time can be expected from this liquid lipstick due to its matte finish and transfer-resistant formulation.
This ultra-pigmented, high-shine lip color won't rub off for up to 16 hours; This vegan formula is light and comfortable to wear on the lips, and it delivers one swipe of intense color with an ultra-glassy, non-sticky shine finish.
Urban Decay Vice Lipstick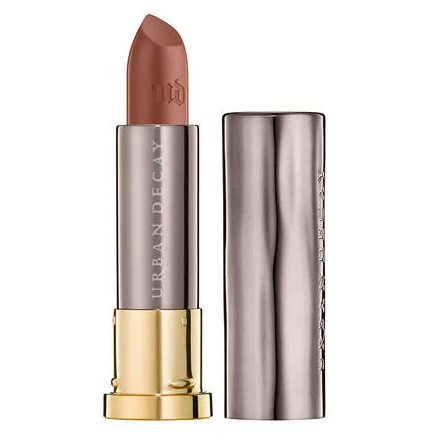 Shop For $19
This warm-toned brown seems made for people with tan or olive skin. Although it has a matte finish, the formula has been enriched with aloe vera and avocado oil to prevent your lips from becoming dry and cracked.
The color Urban Decay is best described as a medium-dark brown with a satin sheen and a slightly warm undertone. It is a lipstick that has been taken off the market and sold for $19.00. Its size is 0.11 ounces.
UP NEXT: Essential Makeup Accessories For Carrying Your Everything In Style
Conclusion
To sum up, searching for the ideal brown lipstick need not be a costly endeavor. No matter if you prefer a matte or shiny texture, a warm or cool undertone, or a daring or subdued appearance, there's a brown lipstick that will fit your preferences and financial plan. So, go ahead and spice up your makeup collection with one of these affordable recommendations for the top brown lipsticks under $20.