Full, plump lips have always been a desirable feature. And with the trend of big lips still going strong, more and more people are turning to lip-plumping products and procedures to enhance their natural pout. However, maintaining healthy, full lips requires more than just using lip plumpers. In this article, we'll share some tips on how to care for big lips and keep them looking their best.
Tips on How to Care for Big Lips
Big lips can be a beautiful feature, but they require specific care to keep them healthy and looking their best. In this guide, we'll go over some essential tips for caring for big lips, including hydration, exfoliation, protection, avoiding irritants, and makeup application.
Hydration
One of the most important things you can do for your big lips is to keep them hydrated. Lips lack oil glands, which makes them prone to dryness and cracking. To keep them hydrated, drink plenty of water and use a good quality lip balm that contains hydrating ingredients like shea butter, jojoba oil, and vitamin E. Apply lip balm throughout the day, especially before bed to keep your lips moisturized overnight.
Product Picks:
Laneige Lip Sleeping Mask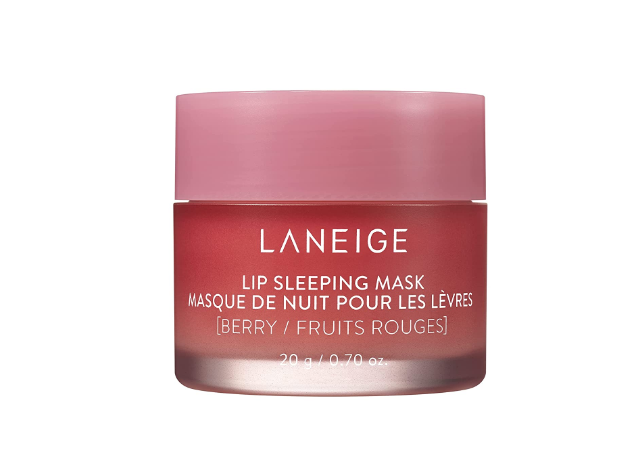 SHOP NOW
This product contains a blend of Vitamin C, antioxidants and hyaluronic acid to deeply hydrate and nourish the lips overnight.
Burt's Bees Beeswax Lip Balm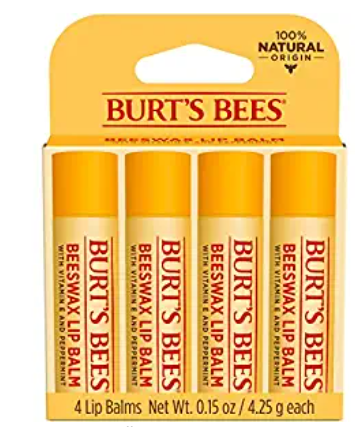 SHOP NOW
This product contains beeswax, vitamin E and peppermint oil to moisturize and hydrate the lips while providing a refreshing, tingling sensation.
Exfoliation
Exfoliating your lips is an essential step to keep them smooth and soft. It removes dead skin cells and allows your lip balm to penetrate deeper. To exfoliate your lips safely, use a soft toothbrush or a lip scrub made with natural ingredients like sugar, honey, and coconut oil. Gently rub the scrub onto your lips in a circular motion, then rinse with warm water and apply lip balm.
Product Picks:
Fresh Sugar Lip Polish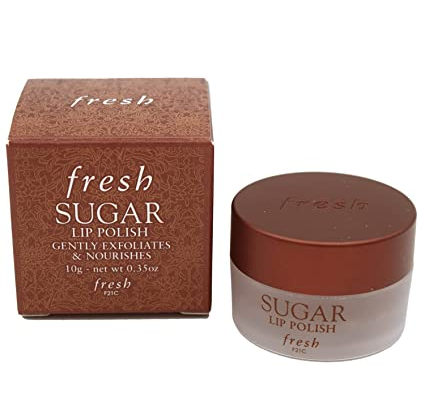 SHOP NOW
This product contains brown sugar crystals, shea butter and jojoba oil to gently exfoliate and hydrate the lips.
Lush Mint Julips Lip Scrub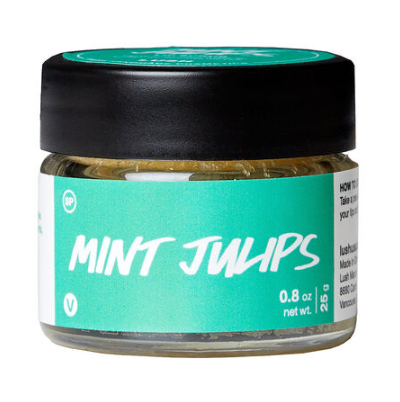 SHOP NOW
This product contains peppermint oil, vanilla extract, and castor sugar to gently exfoliate and soothe dry, chapped lips.
Protection
The sun and other external factors can damage your lips, making them dry, chapped, and even discolored. To protect your lips, use a lip balm with an SPF of 30 or higher whenever you're outdoors, even on cloudy days. Wear a scarf or hat to cover your lips and avoid licking your lips, which can further dry them out.
Product Picks:
Supergoop! Play Lip Balm SPF 30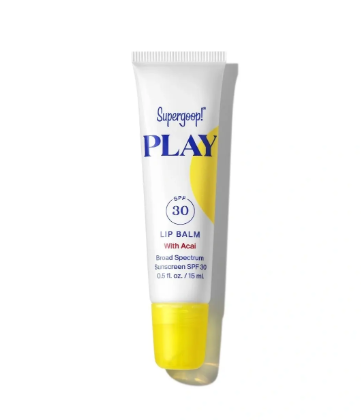 SHOP NOW
This product contains a blend of moisturizing shea butter and sun-protecting ingredients like Avobenzone and Octisalate to protect the lips from harmful UV rays.
Jack Black Intense Therapy Lip Balm SPF 25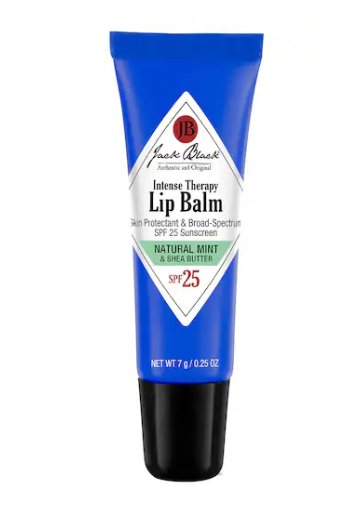 SHOP NOW
This product contains shea butter, avocado oil and vitamin E to moisturize and soothe dry, chapped lips while providing broad-spectrum sun protection.
Avoiding Irritants
Some products and ingredients can irritate your big lips, making them dry and inflamed. Avoid lip balms that contain menthol, camphor, and phenol, which can be irritating. If you have sensitive skin, look for products labeled "fragrance-free" or "hypoallergenic." Avoid eating spicy or acidic foods that can cause irritation and stay away from smoking and vaping, which can be drying and damaging.
Product Picks:
Aquaphor Healing Ointment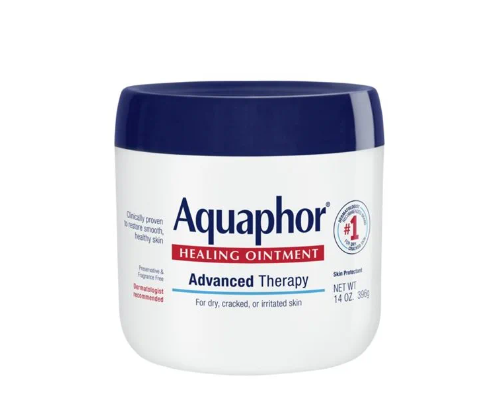 SHOP NOW
This product contains petrolatum and panthenol to protect and soothe dry, irritated lips. It is free from fragrances and preservatives that may cause irritation.
Vanicream Lip Protectant/Sunscreen SPF 30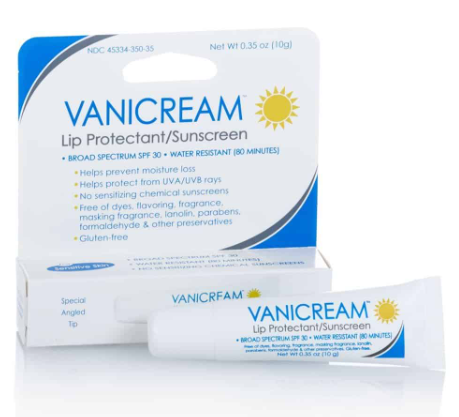 SHOP NOW
This product contains dimethicone and titanium dioxide to protect and soothe the lips from irritants and harmful UV rays. It is free from dyes, fragrances, lanolin, and preservatives that may cause irritation.
Makeup Application
Makeup can be a great way to enhance your big lips' natural beauty. Start by using a lip liner to define your lips' shape and prevent lipstick from bleeding. For fuller-looking lips, apply a lip plumper or a gloss with a light-reflecting formula. If you have dry or chapped lips, avoid matte lipsticks, which can be drying. Instead, opt for creamy or glossy formulas with hydrating ingredients like hyaluronic acid and shea butter.
Product Picks:
Fenty Beauty Gloss Bomb Universal Lip Luminizer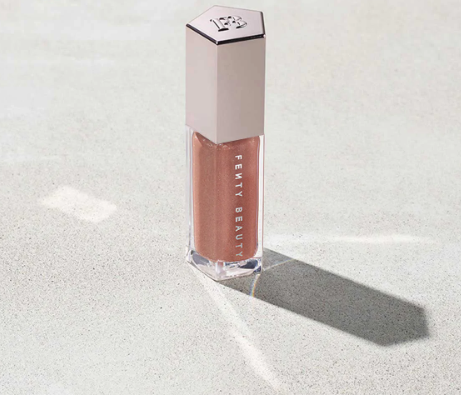 SHOP NOW
This product is a high-shine, non-sticky lip gloss that is available in several shades to enhance the natural beauty of big lips. It contains shea butter and vitamin E to moisturize and nourish the lips.
NYX Professional Makeup Plump It Up Lip Plumper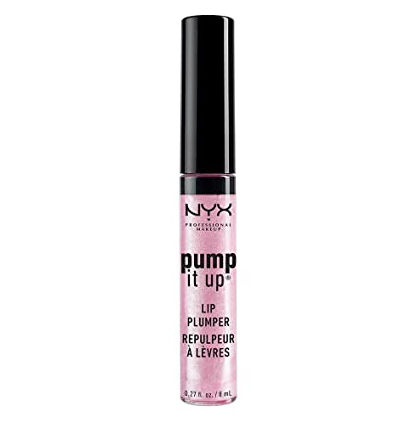 SHOP NOW
This product is a lip plumper that enhances the natural shape and fullness of big lips while providing a long-lasting, non-sticky finish. It contains collagen and hyaluronic acid to hydrate and plump the lips.
Conclusion
In conclusion, caring for big lips is essential for keeping them healthy and plump. By following the tips outlined in this guide, including hydrating, exfoliating, protecting, avoiding irritants, and applying makeup correctly, you can maintain a beautiful and healthy pout. Remember to use high-quality lip care products and always be gentle with your lips. With a little bit of care, you can keep your big lips looking their best for years to come.