In the ever-evolving fashion world, a timeless hairstyle transcends generations – the ponytail. It's versatility and effortless elegance has made it a perennial favorite for those seeking a chic and polished appearance. But do not be deceived, for the humble ponytail is not a one-trick pony. It harbors myriad possibilities within its silken strands, each exuding its distinct charm and sophistication.
In this fascinating article, we invite you to embark on a journey of sartorial discovery as we unveil seven elegant ponytail hairstyles that elevate the classic look to unparalleled heights. Prepare to be inspired by these stunning variations as we unravel the secrets to achieving a refined and classy style that will turn heads and leave a lasting impression.
1. The Classic Ponytail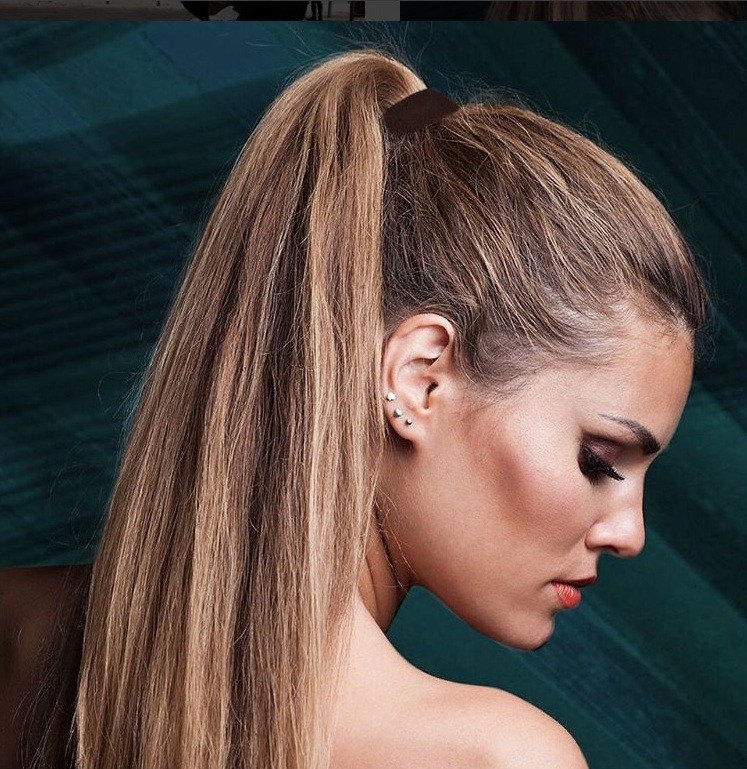 How to create the classic ponytail
The classic ponytail is simple to create and serves as the foundation for many other ponytail variations. To achieve this look, follow these steps:
● Brush your hair to remove tangles and apply a light-hold mousse or hair cream to smooth frizz.
● Gather your hair at the back of your head, at a mid-height point.
● Secure your hair with a tie, ensuring it's not too tight to avoid headaches.
● Optionally, wrap a small section of hair around the hair tie and pin it in place for a polished look.
Occasions suited for the classic ponytail
A classic ponytail is a flexible choice that may be worn for casual trips, business, or even sophisticated occasions. Wear it with a shirt and jeans for a more casual appearance or a sophisticated dress for a more formal event.
2. The High Ponytail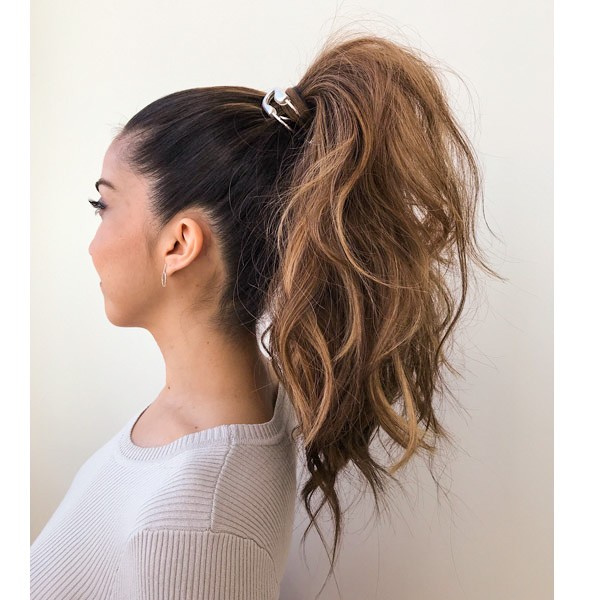 Step-by-step instructions for the high ponytail
The high ponytail gives a glamorous and whimsical touch to your style. Follow these steps to make a high ponytail:
● Brush your hair and apply a smoothing product to minimize frizz.
● Flip your head upside down and gather your hair at the crown of your head.
● Secure your hair with a tie, ensuring it's tight enough to maintain height.
● Use a fine-tooth comb to smooth out bumps, and apply hairspray for extra hold.
Best outfits to complement the high ponytail
The high ponytail pairs well with trendy, dressy outfits like off-the-shoulder tops, bodycon dresses, or bold prints. It also complements statement earrings, drawing attention to your face and neckline.
3. The Low Ponytail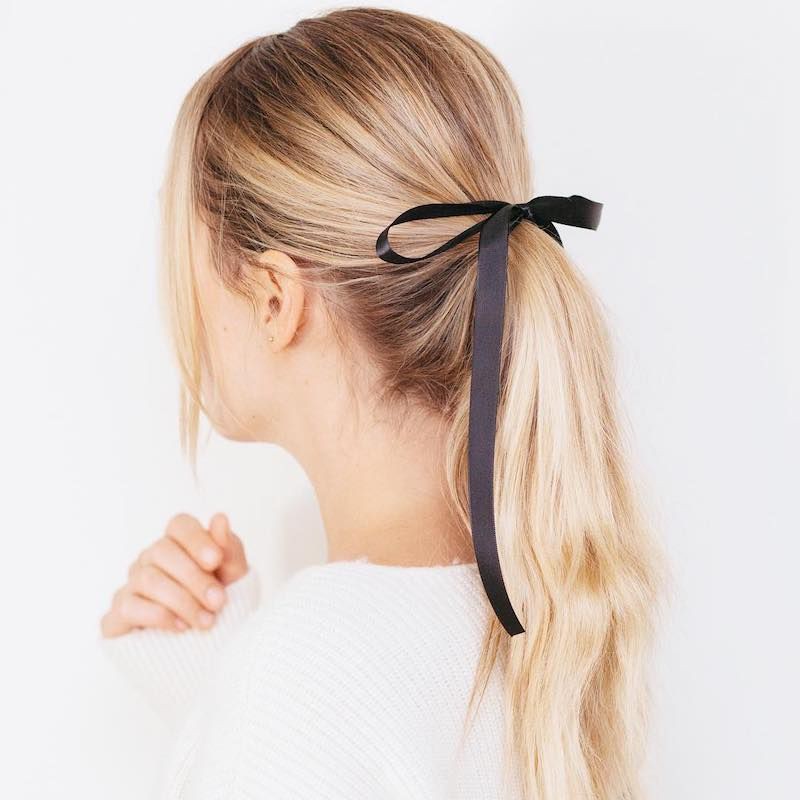 Creating a sleek low ponytail
The low ponytail is an understated, elegant option that can be dressed up or down. To create a low ponytail, follow these steps:
● Brush your hair and apply a heat protectant or smoothing cream.
● Choose between a middle part or a side part based on your preference.
● Gather your hair at the nape of your neck, keeping it close to your head.
● Secure your hair with a tie, and smooth any flyaways with a light-hold hairspray.
Low ponytail variations for different occasions
Experiment with different low ponytail variations, such as a low ponytail with a deep side part for a romantic date night or a sleek, center-parted low ponytail for a professional work environment.
4. The Side-Swept Ponytail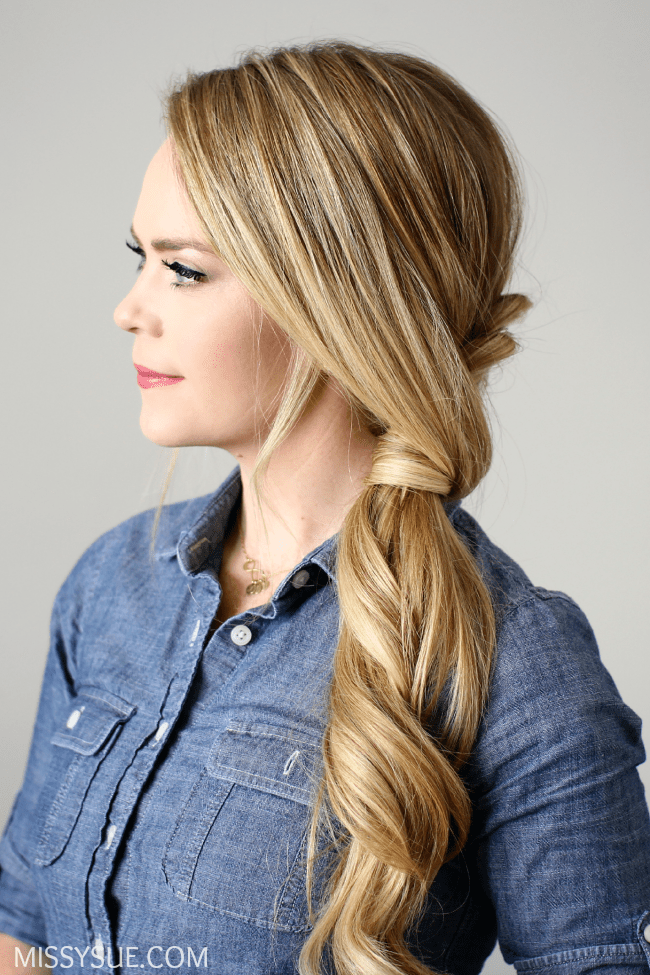 How to master the side-swept ponytail
The side-swept ponytail adds an elegant flair to your standard ponytail. To achieve this look, follow these steps:
● Brush your hair and apply a volumizing mousse or texturizing spray.
● Create a deep side part and gather your hair to the opposite side of the part.
● Secure your hair with a tie at the base of your neck, just behind your ear.
● Curl the ends of your ponytail for added softness and movement.
Matching the side-swept ponytail with your face shape
The side-swept ponytail is particularly flattering for those with round or square face shapes, as it elongates the face and highlights the jawline.
5. The Braided Ponytail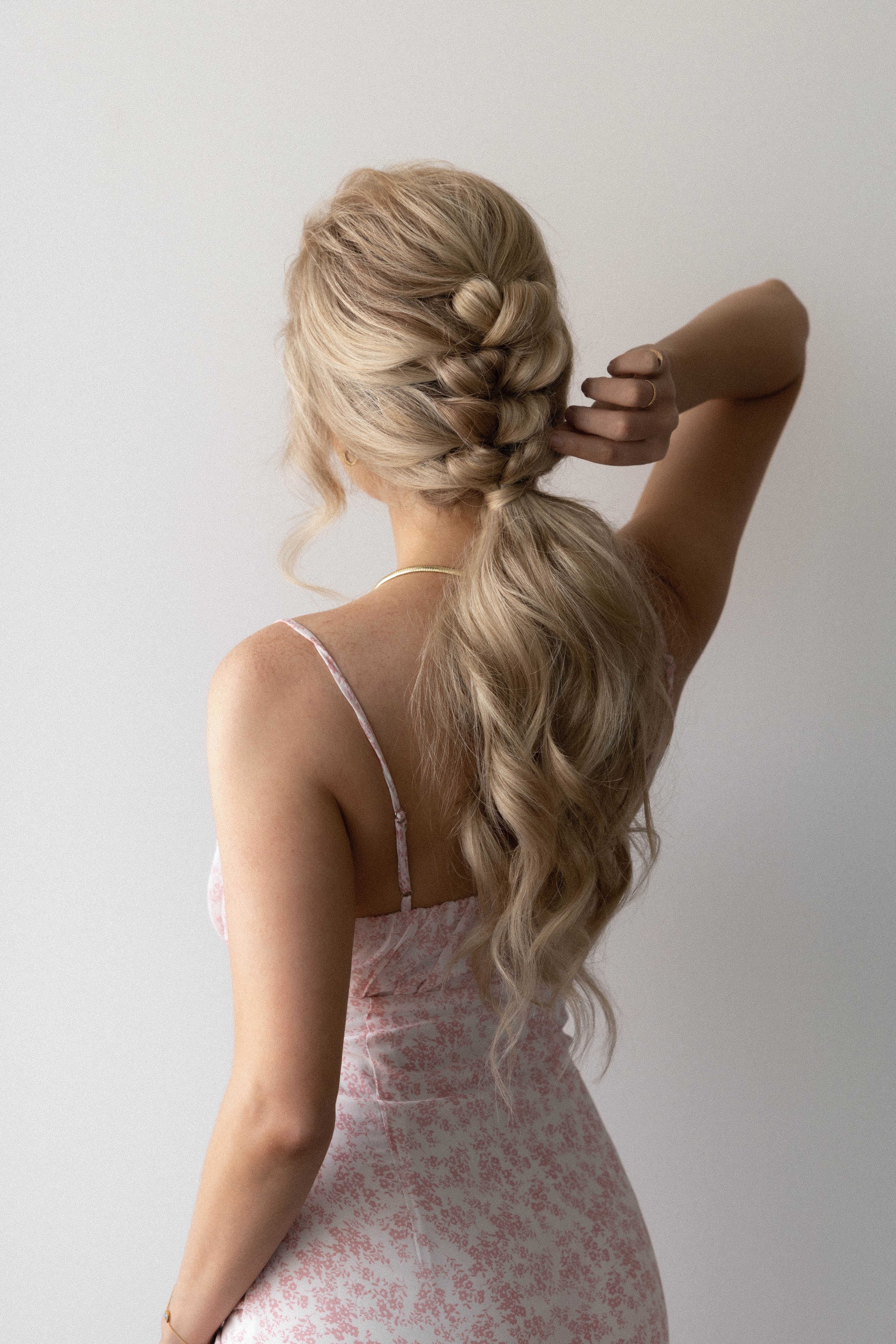 Different braided ponytail styles
The braided ponytail adds a touch of bohemian elegance to your look. Some popular braided ponytail styles include the fishtail, Dutch, and French braids.
Tips for perfecting the braided ponytail
● Practice your preferred braiding technique before incorporating it into your ponytail.
● Use a texturizing spray or dry shampoo for added grip.
● Gently tug on the braid to create a fuller, more voluminous appearance.
6. The Bubble Ponytail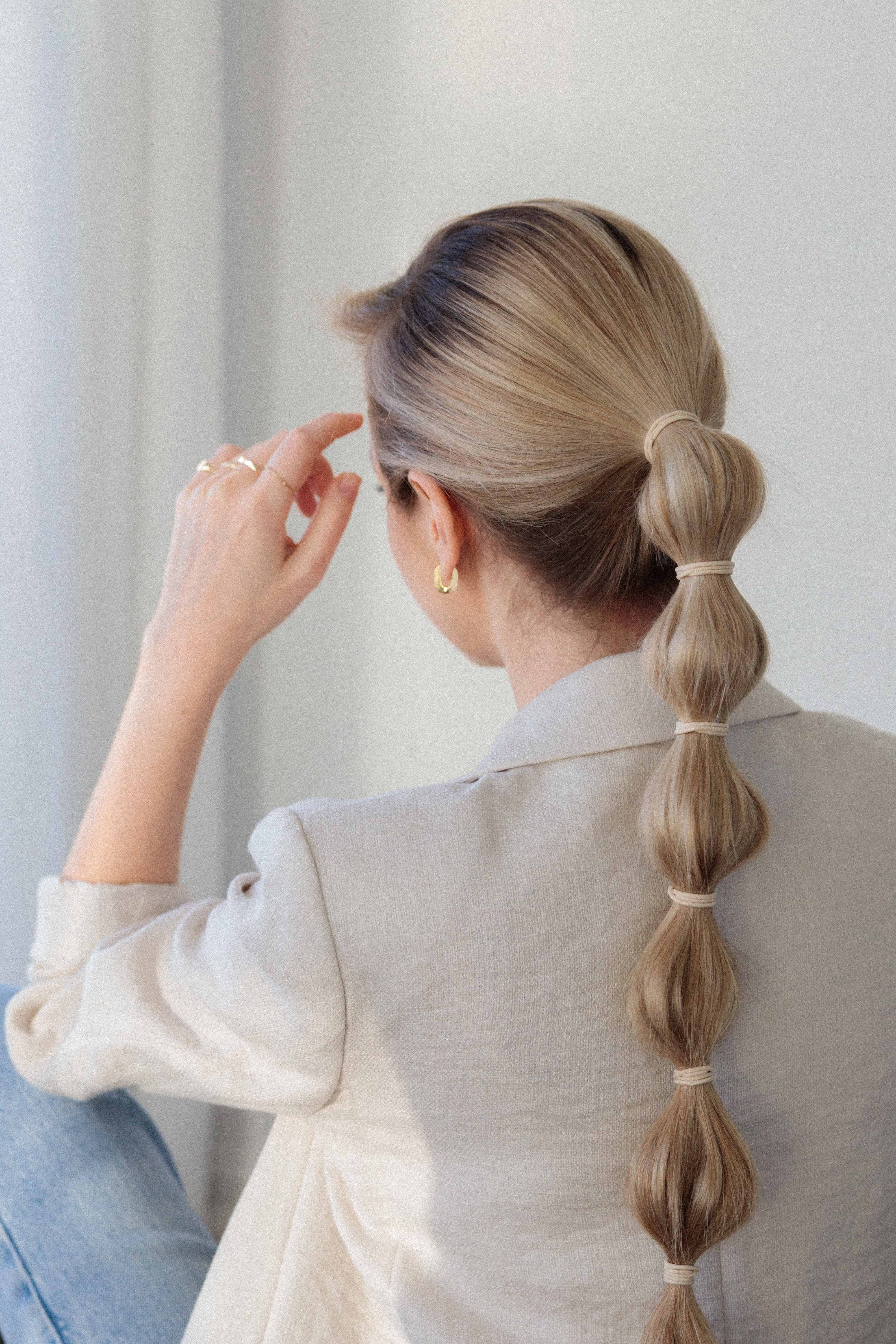 Creating the bubble ponytail look
The bubble ponytail is a playful take on a standard ponytail that adds volume and texture. To create this look:
● Secure your hair into a high or low ponytail.
● Add other hair ties spaced evenly down the length of your ponytail.
● Gently pull the hair between each hair tie to create a bubble effect.
7. The Twisted Ponytail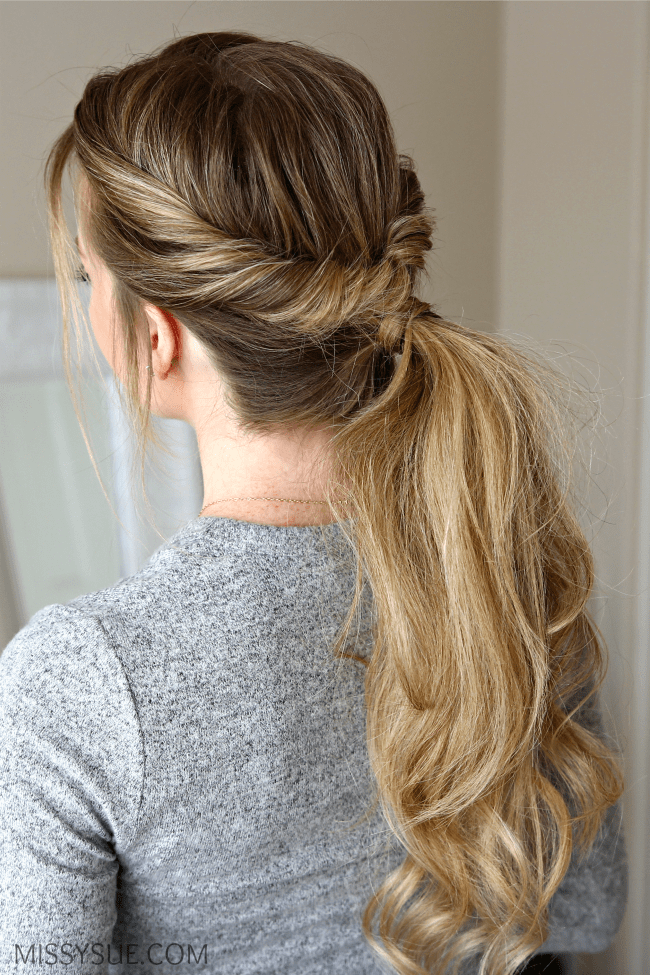 Elegant and versatile hairstyles that enhance your appearance effortlessly.
How to achieve the twisted ponytail
Achieving the twisted ponytail is simpler than it appears. Begin by gathering your hair into a low or mid-height ponytail and securing it with an elastic band. Next, take a small section of hair from the ponytail, twist it tightly, and wrap it around the base, pinning it with a bobby pin. Continue this process with multiple sections until the entire ponytail base is covered. Gently loosen the twisted sections for a soft, sophisticated finish.
Conclusion
In wrapping up, the world of elegant ponytail hairstyles presents an array of stylish options that can effortlessly elevate your look. Each of the seven styles we've explored caters to different tastes and occasions, proving that ponytails are far from mundane. Don't hesitate to let your creativity shine by experimenting with these hairstyles and personalizing them with your favorite accessories. Ultimately, the key to a classy look lies in embracing the art of the ponytail and allowing it to showcase your individuality and flair. So go forth and conquer the ponytail game with grace and sophistication.