Home décor has evolved over the past few years to serve more purposes than just filling voids in our residences. It now serves as a representation of our character, preferences, and way of life. And to create a contemporary, fashionable house, it's crucial to stay on top of the most recent trends as society becomes more aesthetic- and design-aware. This article will examine five home decorating trends that are sweeping the globe and that you simply cannot skip if you want to have a contemporary appearance. These trends will transform your house and give it the edge it needs to stand out, from minimalism to statement lighting.
Home Decor Trends For A Modern Look
So read on to learn about the five home design trends you shouldn't skip for a contemporary look, whether you're decorating a new home or just updating your existing space.
Biophilic Design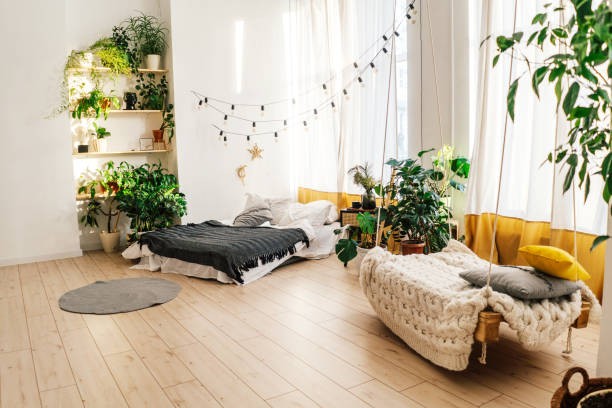 Biophilic design is like bringing nature into the home. It's not just about adding plants or breaking up a wall with some greenery; it's also about creating a sense of connection between people and their surroundings by using natural elements in artwork, furniture, and other décor items.
To incorporate this trend into your home design, try adding plants wherever possible — whether it's a small potted plant on the windowsill or a lush garden outside the front door. If you don't have room for plants inside, consider bringing them inside with botanical wall art or decorative throw pillows.
Vintage and Retro Accents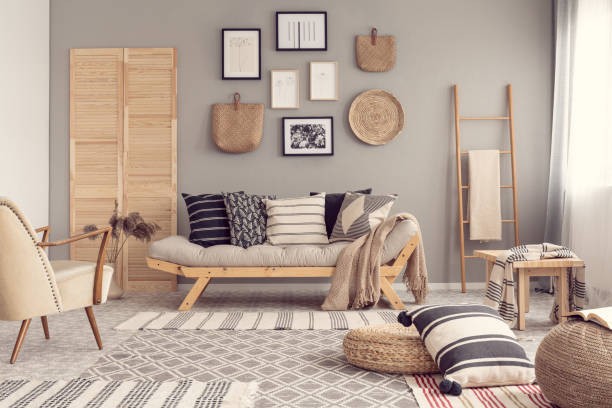 Vintage and retro accents are making a big comeback this year. This trend is perfect for those who love old-fashioned styles but want something modern at the same time. You can incorporate vintage accents by adding vintage lighting fixtures or putting up wallpaper with an old-fashioned pattern on one wall of your living room or bedroom. If you want more retro accents in your home, try adding throw pillows with paisley prints or floral patterns that are reminiscent of the 1960s and 1970s eras.
Warm and earthy color schemes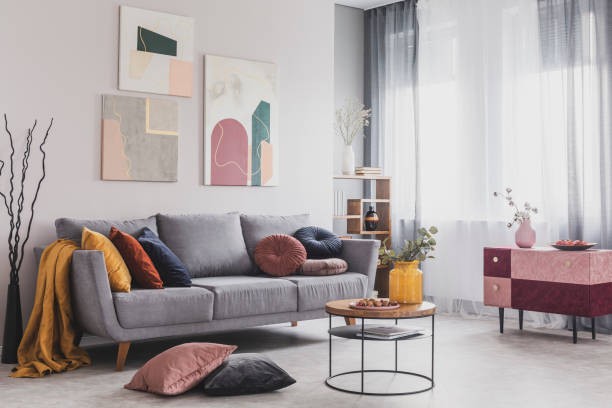 The key to any warm color scheme is balanced — not too many shades of one hue, but enough to give your space some depth. You can use these colors in any room of your home, but they're particularly great in kitchens and bathrooms because they'll make those spaces feel cozy and relaxed.
In addition to yellow (a classic warm color), try incorporating deep oranges, browns, and greens into your design scheme. These hues will give your kitchen or bathroom rich character without making it feel cluttered or busy-looking.
Statement lighting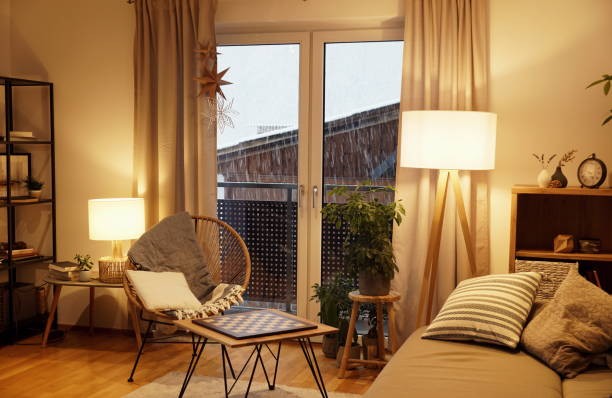 Lighting has always been one of the best ways to change up the look of your home, but it's even more important now that LED bulbs are so inexpensive (and come in so many styles). You can easily find cheap fixtures with multiple bulbs or go big with something like this string chandelier or rustic pendant light. No matter what you choose, it'll be easy to see how much of an impact it will have on your room!
The Industrial Style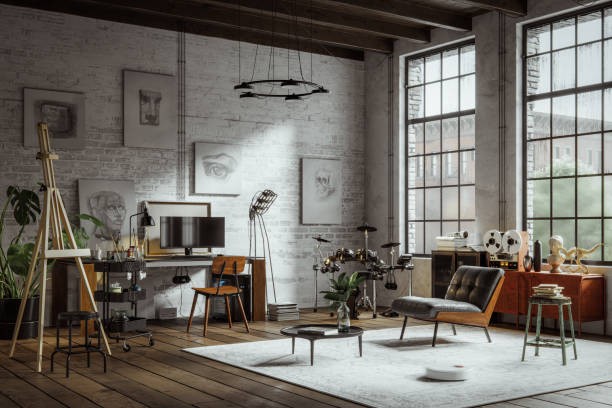 The industrial style focuses on functionality and durability rather than aesthetics. Often used in commercial spaces like offices or factories, industrial design has become popular among homeowners because it gives off an edgy yet sophisticated vibe that makes any room feel more spacious. You can achieve this look by incorporating metal furniture into your home decor along with exposed brick walls and raw wood surfaces without worrying about cleaning up after yourself because they're both highly durable materials!
ALSO READ: 6 Home Decor Essentials People Mostly Buy
Conclusion
There is no doubt that these home decor trends are popular for a reason. They are going to help you add a breath of fresh air to the interior of your house which you can only dream about before. The things you need to do to get rid of all useless furniture and items in your house, go through this list and start decorating immediately!