Peel-and-stick wallpaper has become more well-liked as a do-it-yourself approach for wall decor. It is frequently referred to as "temporary" because it is not as durable as traditional wallpaper. But it's also typically simple to transfer and take away. Different peel-and-stick papers adhere and peel off at different rates. Some are simple to delete when you want to, which is good. However, some adhere excessively firmly, and when they come off, they might damage the wall.
How To Hang Peel-And-Stick Wallpaper?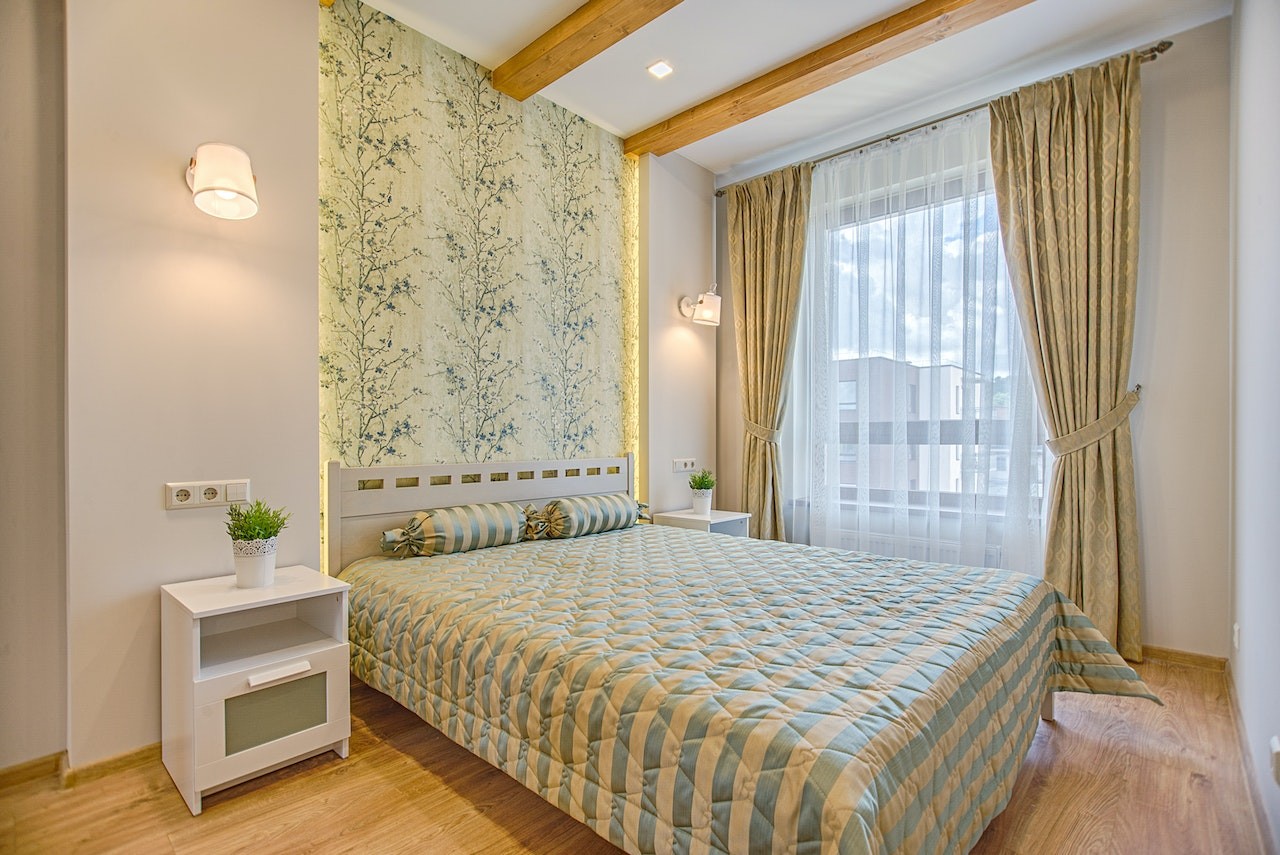 Be careful that smooth, satin, eggshell or semi-gloss polished walls tend to hold peel-and-stick wallpaper the best. Check the wallpaper's manufacturer's directions to be sure the product will stick to the type of walls you have.
Measure the space you plan to cover with removable wallpaper precisely to ensure you get the appropriate amount. Purchase a little extra wallpaper than you anticipate needing to account for mistakes and challenging spaces such as windows, small nooks, or doorways.
1. Wrong Wall Measurements
Order once, measure twice. Use a measuring tape to determine the size of your wall. Never, never, never use a mobile app. We have a customer support inquiry for every wall that is measured using a phone app, and regrettably, the measurement is always inaccurate. When measuring intricate spaces, the total area to be covered is more important than the precise square footage.
2. Prep Walls
To properly remove light switch plates and outlet covers from the area you intend to cover, turn off the power. Next, use a damp sponge or cloth to wipe the wall's surface by scrubbing it down with a gentle, non-abrasive cleaner. To properly dry, the surface needs at least 24 hours. Check the manufacturer's directions and acclimatize any temporary wallpaper to the environment of the space.
3. Pattern Match And Repetition
When applying additional pieces, align the wallpaper's pattern for a seamless appearance. Overlap the second piece just a little bit with the first piece to ensure that the seam lays as flatly as possible. Repeat as necessary, and cut the bottom as necessary to cover the entire surface.
Also read: 11 Inspiring Ways to Create a soft and Cozy Home
4. Slowly Peel And Stick
Peel roughly an inch of the backing of your first wallpaper sheet as you move it up to the top of the wall. Slowly attach the wallpaper to the wall. As you remove a tiny bit of the wallpaper backing at a time, smooth out the wallpaper using your hands or the smoothing tool.
Before applying too much adhesive, you'll want to confirm the straightness of your pattern. Make sure that the ceiling is straight before applying the entire sheet because ceilings can occasionally be uneven. For this, you may either use a ruler or simply step back and eyeball it.
5. Clean The Walls Before Replacing The Faceplate
Once you have finished cutting, applying, and trimming the wallpaper and are happy with the results, replace the faceplates on the electrical outlets and light switches throughout the room. Next, use a damp cloth or sponge to clean the recently installed wallpaper. Take care not to over-wet the towel, as this could damage the peel-and-stick wallpaper.
6. Grasscloth Peel And Stick Removable Wallpaper
It might be difficult to apply wallpaper uniformly to textured surfaces, so it's better to choose a style with busy patterns or thicker paper to hide flaws. With its grass-cloth texture, topsy-turvy patterns, and a palette that combines neutrals with a gleam of metallic, this peel-and-stick selection from Tempaper is a great example.
Conclusion
The simplest wallpaper you'll ever hang is Peel and Stick Wallpaper. On a wall or other smooth flat surface, just peel and stick. Before installing these panels on a textured wall, make sure that the surface is clean and dry. Before committing to the entire thing, test out one area.