Swimming and grilling in the backyard don't need to be hindered by darkness. By adding backyard lights, you can extend the party well past dusk, improve the mood outside, and safeguard your property from hidden dangers.
Safety lighting to ward off trespassers and facilitate navigation, landscape lighting to highlight garden features, and accent lighting to draw attention to landscaping are the three basic forms of backyard lighting.
To attain varied illumination levels for different uses, you would ultimately want all three types in your backyard—and within each of these categories, there is a multitude of lighting options. Let's shed some light on the top choices for backyard lighting, so you'll know what to add to your outdoor area.
Best Lightening Ideas To Decorate House Backyard
1. Light Up The Backyard At Dusk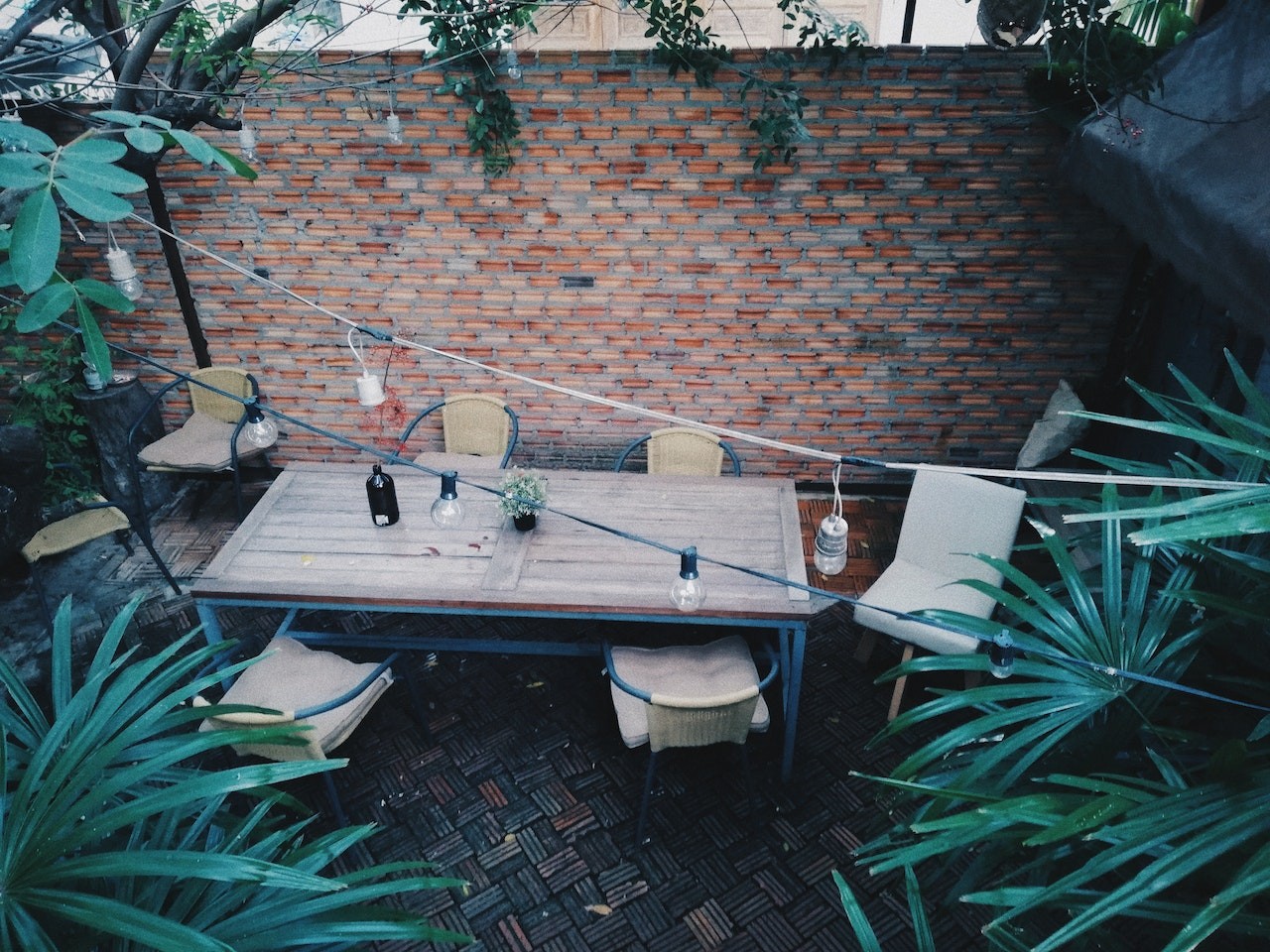 Anyone searching for sloped backyard ideas will find this magnificent contemporary space to be ideal. It has a sleek, contemporary water feature, a raised dining area, and clever planting that all profit from being subtly lighted as soon as the light of day begins to wane.
Make sure the built-in timers in your outdoor lighting ideas provide mood automatically at dusk. A seemingly insignificant feature has a significant impact. According to garden designer Charlotte Rowe, "This garden design demonstrates how crucial having illumination is, even when it's not quite dark."
The lighting in the water feature plays with the way the water moves and draws attention to the stepping stone. The bottom garden's trees and fencing are similarly spike-lit.
2. String Lighting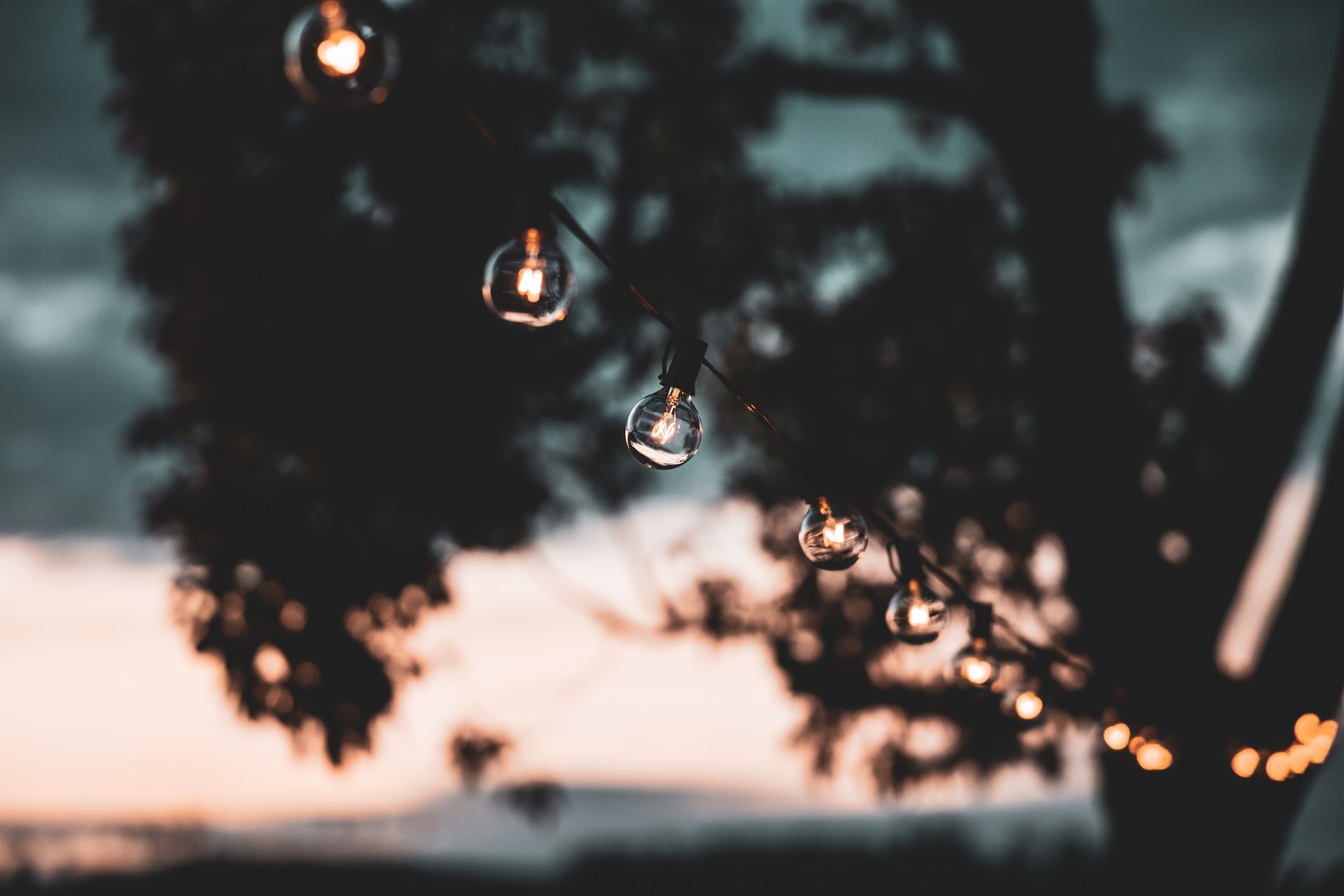 String lighting is a kind of low-voltage accent lighting that creates a cozy, inviting atmosphere that is ideal for entertaining. Wherever there is activity, hang string lights from the posts of an outside pavilion or gazebo to illuminate patio furniture, or from the eaves of the house to illuminate an outdoor kitchen.
Look for waterproof outdoor string lights, rechargeable, traditional battery-powered, solar-powered, and preferably long-lasting LED bulbs. These lights eliminate the need for extension cords to be run around the yard, enable lighting in remote areas of the yard without electrical outlets, and guarantee that lights remain on safely even when the weather is inclement.
3. Real Candle Lantern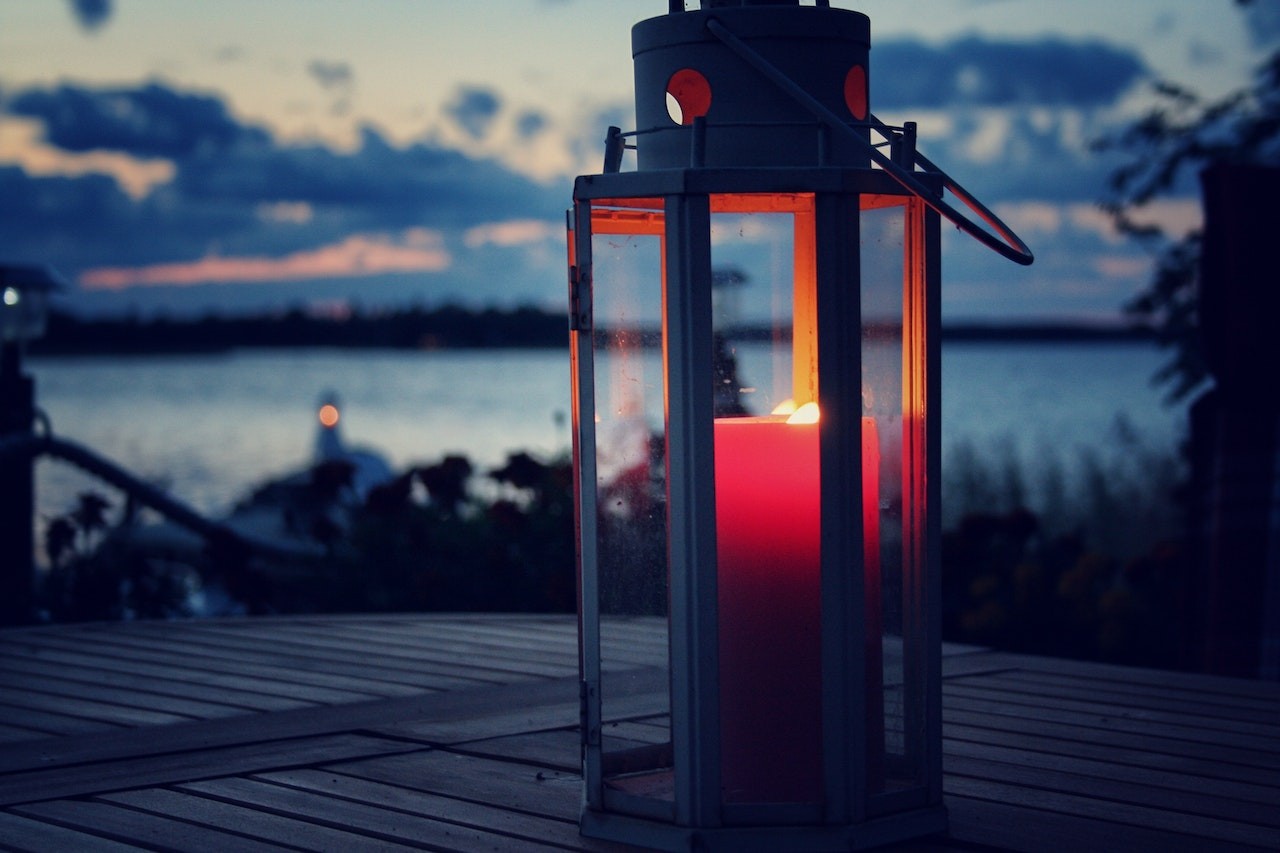 A traditional black lantern is always a good choice. We've had these for about a year and have used them outside. I love to carry these lanterns out to our front porch to decorate them for Halloween or Christmas when they aren't hanging over our DIY fire pit to provide some mood lighting.
4. Patio Lighting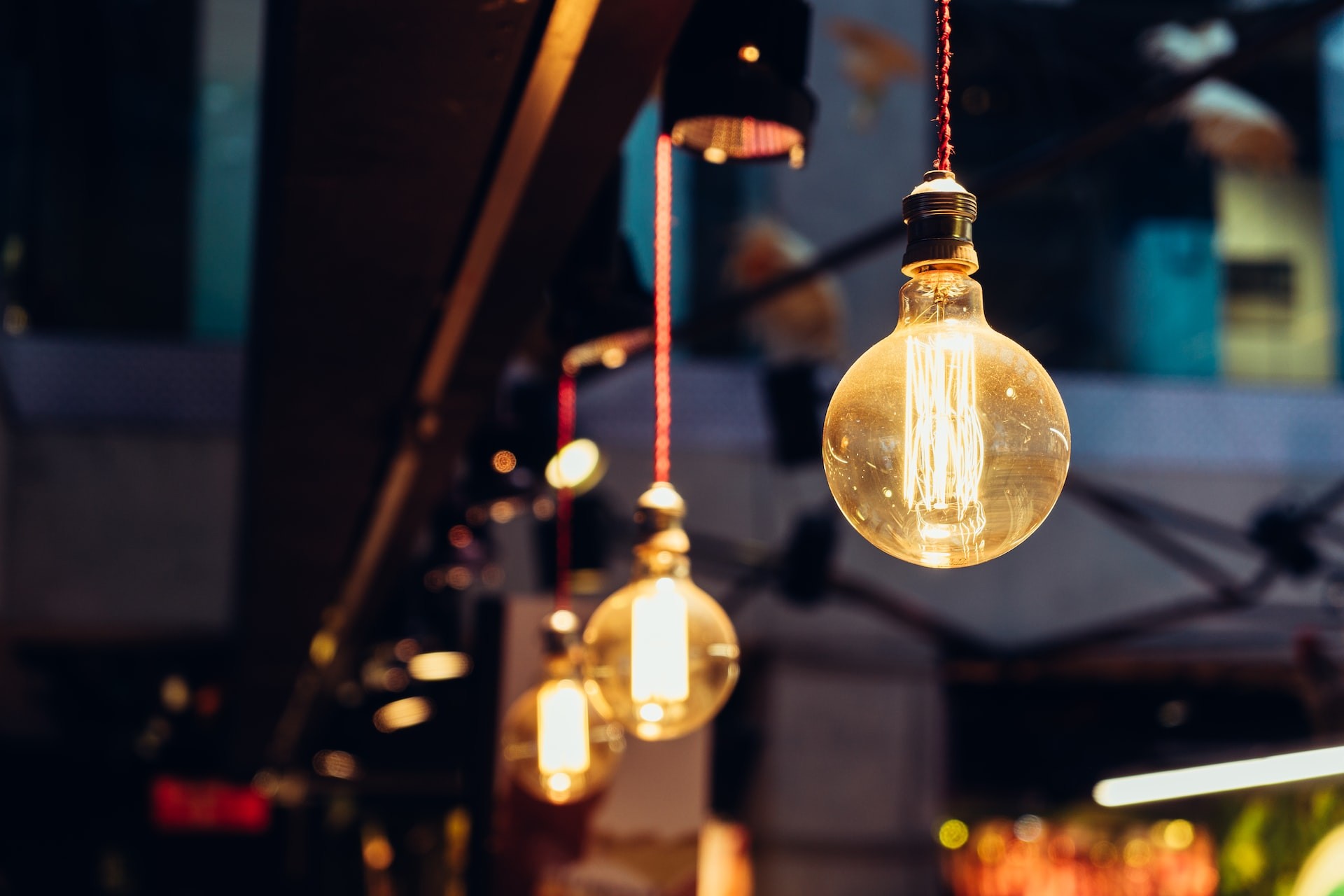 A string of tiny bulbs can offer bright lighting to a small area. You can choose to arrange the light strings in tidy rows or cross them for a more eclectic look. The light intensity is affected by the bulbs you select and the number of lights you use.
When spending the evening on the patio, choose fewer string lights for a softer glow or more rows of bulbs for improved visibility.
5. Sparkling And Pretty Fairy Lights Filled The Jar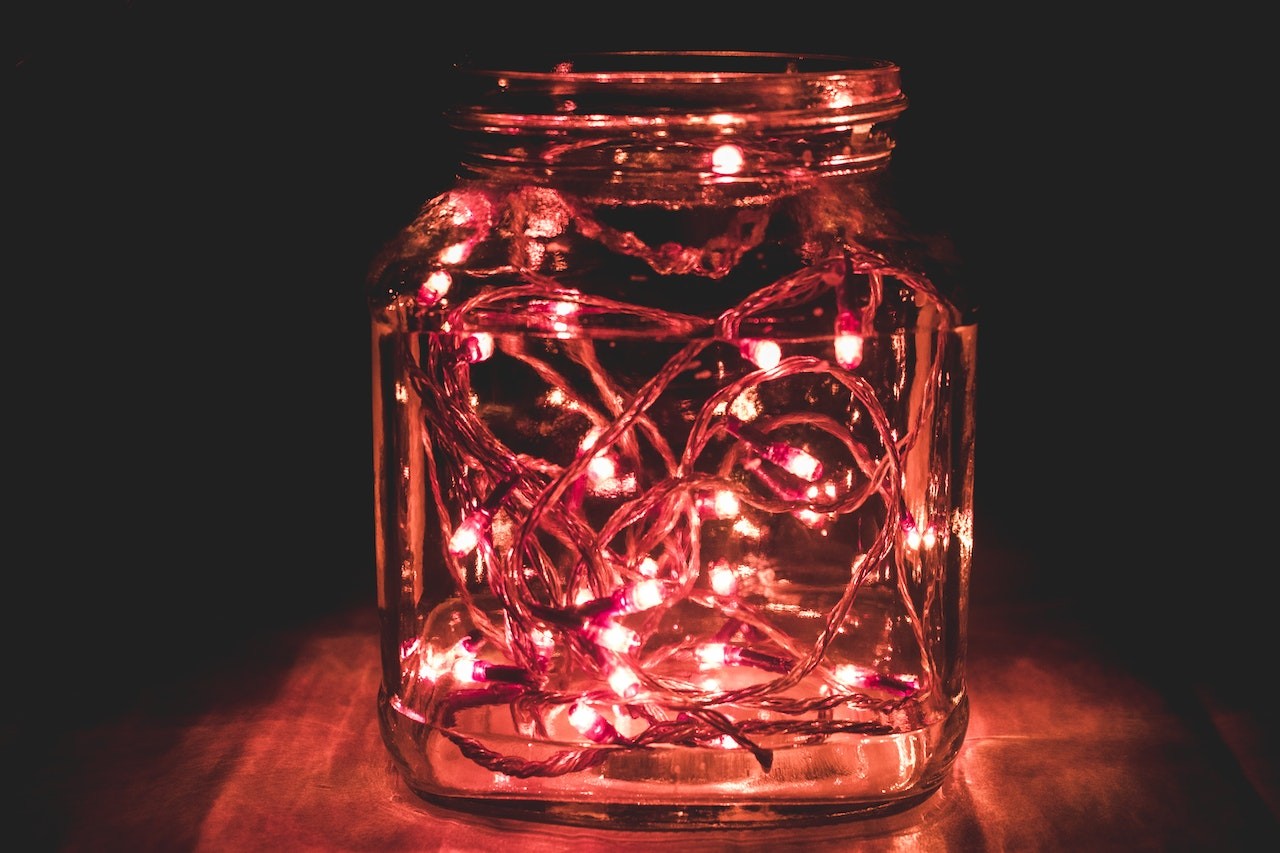 A quick and simple approach to lighting up that dark area of your garden paradise is to add a jar filled with fairy lights. To brighten your sunset dinner, place one on a corner table or arrange three in a row down the middle of the dining table.
You'll appreciate the delicate glow of these tiny lights, which can be moved around to provide more light where it's needed. They also make wonderful presents.
Conclusion
Aim your light at a sideways angle and set it around 60 centimeters away from the feature or wall for optimal effects. This will keep the area's atmosphere lighting consistent and relatively subdued. It is advised to use a low-wattage, wide-angle light.