Finding the perfect foundation for oily skin can feel like a never-ending quest. With countless products on the market, it's easy to get overwhelmed and frustrated in the search for the ideal makeup base. Don't worry, we've done the legwork for you! To find the best drugstore foundations that cater to oily skin types, we researched and tested extensively.
These affordable finds provide excellent coverage and help control excess shine and oil, ensuring that your makeup stays put throughout the day. Say goodbye to midday touch-ups and hello to a flawless, matte complexion as we guide you through our top picks for the ultimate drugstore foundations for oily skin. Keep reading to discover your new go-to product and unlock the secret to a shine-free, gorgeous look.
Best Drugstore Foundations That Are Perfect for Oily Skin
The best drugstore foundations for oily skin are listed below.
L'Oreal Paris Infallible Pro-Matte Foundation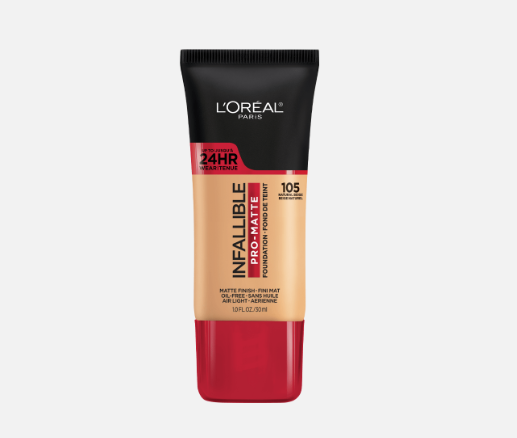 Shop Now
The L'Oreal Paris Infallible Pro-Matte Foundation is an affordable foundation that keeps oil at bay. This product has a matte finish and works well on oily skin — it's so good that it even won a spot in our favorite drugstore foundations for dry skin list.
Maybelline Fit Me Matte + Poreless Foundation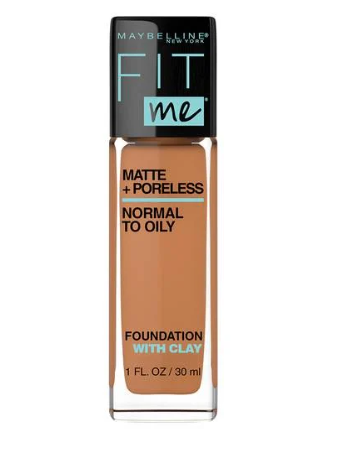 Shop Now
If you prefer a more natural look, Maybelline Fit Me Matte + Poreless Foundation is another great option for oily skin types. The formula is made with hyaluronic acid and vitamin E to help hydrate your skin while providing medium coverage to keep shine at bay all day.
Revlon Colorstay Whipped Creme Makeup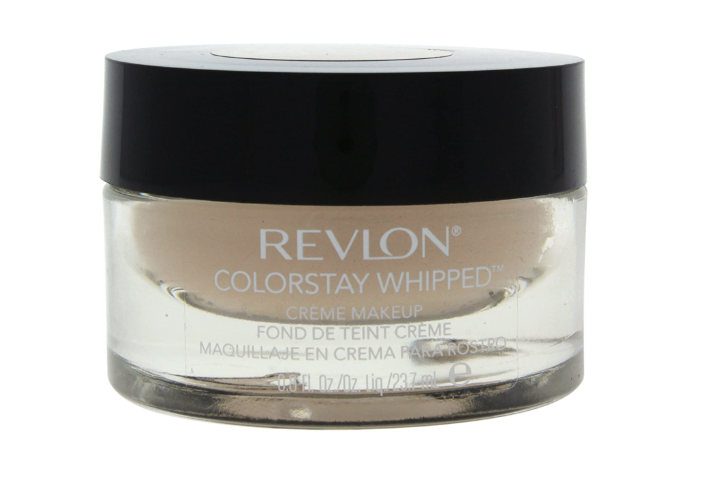 Shop Now
The Revlon Colorstay Whipped Creme Makeup is another good option for oily skin. It has a whipped texture that feels lightweight on your skin and blends easily. The formula contains silicone, which helps it last longer on your face than other formulas without it.
CoverGirl Outlast Active Foundation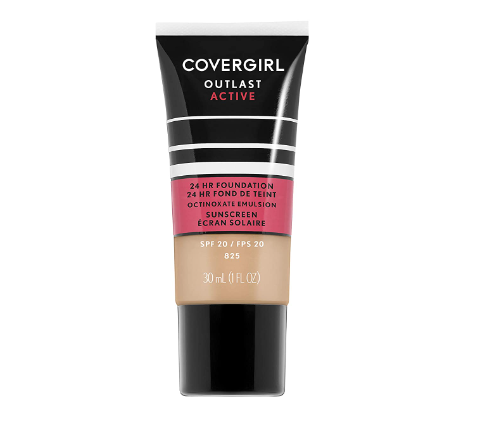 Shop Now
This foundation is one of the most popular in the drugstore and for a good reason! It's a full-coverage foundation that's long-lasting and stays put all day. The formula is oil-free and has a matte finish, but it can look cakey if you apply too much product. It's best to use a sponge or brush to apply this foundation to avoid heavy coverage.
Neutrogena SkinClearing Oil-Free Makeup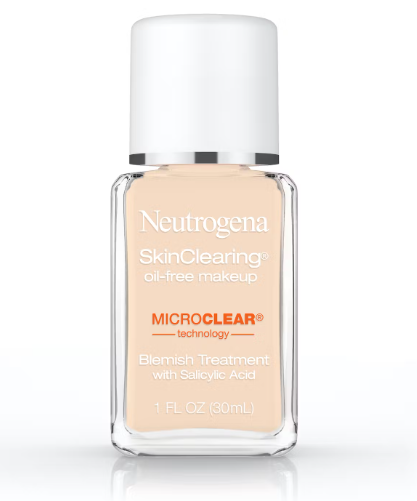 Shop Now
Neutrogena is another brand with many different foundations available at the drugstore. I personally love their SkinClearing line because it doesn't clog my pores or cause breakouts like other foundations can do on my skin type!
NYX Professional Makeup Can't Stop Won't Stop Foundation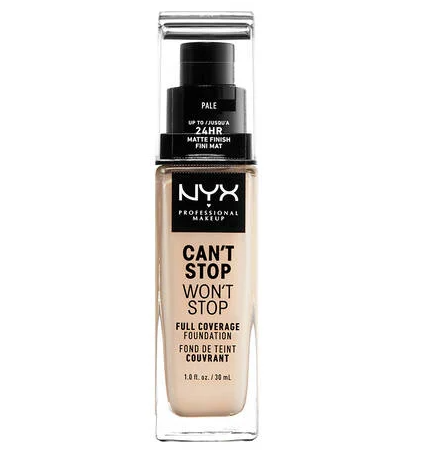 Shop Now
This foundation provides medium-to-full coverage in one application and lasts all day without getting shiny or greasy. The shade range isn't huge, but there are enough options to find the right match for most people's skin tones. The formula is also fragrance-free, which is always nice for sensitive skin.
Milani Conceal + Perfect 2-in-1 Foundation + Concealer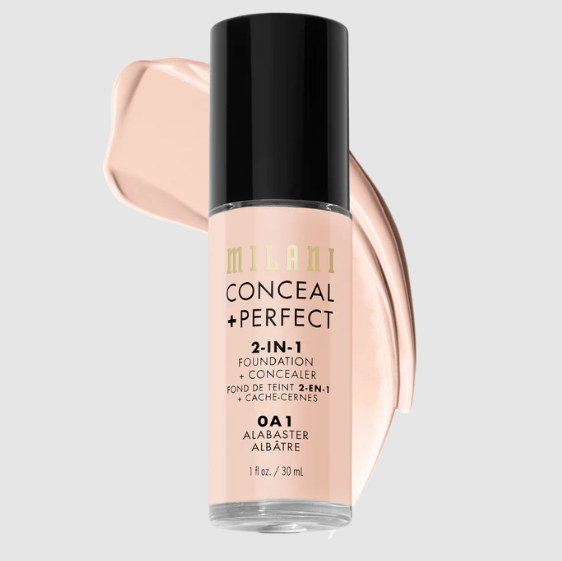 Shop Now
With a matte finish, it provides medium coverage. It comes in 12 shades, making it suitable for everyone. To protect your skin from the sun, it has SPF 20.
Factors To Consider When Choosing A Foundation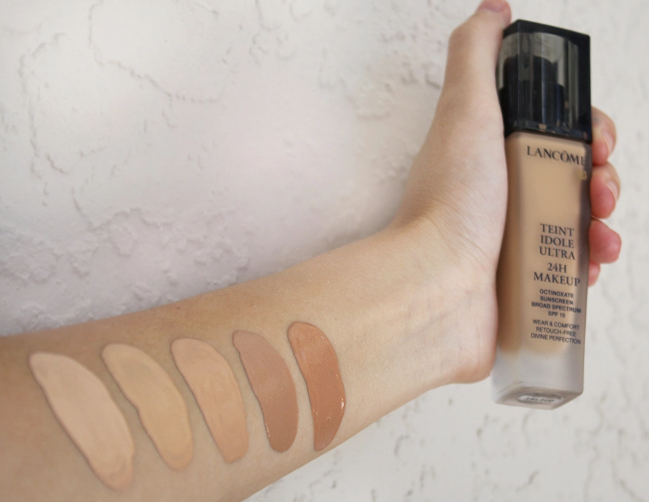 When choosing a foundation, you should first consider your skin tone. It should be unique—not just any old color from the drugstore shelf. You may want to visit an actual makeup counter or beauty store where they can help you find the right color match for your complexion.
Next, think about what kind of coverage level works best for your needs-- full coverage? Lightweight? Medium? This decision will depend on how much imperfection you're trying to cover up and whether or not you want something that looks natural on top of it all!
Finally, remember that some foundations are better suited than others regarding oil-control abilities (and vice versa). Make sure whatever product(s) work best with oily skin before purchasing!
UP NEXT: Best Concealers for Mature Skin
Conclusion
Finding a makeup product that truly suits our needs is challenging. But hopefully, this list will serve as a helpful guide in your search for the best drugstore foundations for oily skin.