Cocktail dresses are frequently worn to semi-formal events such as cocktail parties, wedding receptions, and evening activities.
Cocktail dresses are typically shorter than formal dresses, typically terminating just above or below the knee. They are constructed from a variety of materials, including silk, satin, chiffon, and lace, and come in a variety of cuts, including fitted, A-line, and sheath.
Cocktail dresses are dressier than casual attire but less formal than evening ensembles. Wear them with high heels, a clutch, and traditional accessories such as glistening jewelry and a shawl. Cocktail dresses, in general, are an adaptable and attractive alternative for several semiformal settings, as well as a great way to make a statement and feel put together.
This article will assist you in identifying the best LBDs for you, whether you're shopping your wardrobe or purchasing a new one.
Determining Body Shape To Choose The Perfect Black Cocktail Dress
Following are some factors to choosing the perfect black cocktail dress according to your body shape:
Pear Shape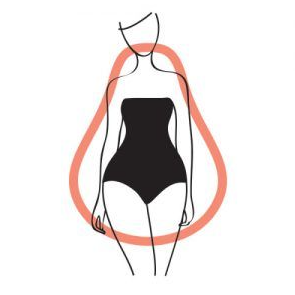 If your upper body (shoulders and bosom) is smaller than your lower body (hips and thighs), you have a pear-shaped physique. If you have a more pear-shaped figure, you will probably want to reduce the look of the fullness in your hips and thighs. Think about buying a dress with a swingy silhouette that emphasizes your upper body and attracts attention to it.
Rectangular Shape
Your body shape is rectangular if you have an agile, slim physique (like Sarah Jessica Parker). Slender thighs, narrow hips and shoulders, and a tiny bust describe this body shape.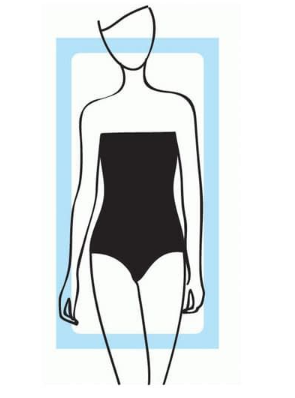 Rectangular ladies, whose bodies are straight and devoid of curves, should wear alluring gowns that create the illusion of curves and a feminine figure. Peplum dresses and dresses with asymmetrical embellishments flatter your figure.
Hourglass
Oftentimes, putting together a beautiful outfit requires striking the proper balance. If you have an hourglass figure, you are fortunate because your figure is already proportionate. You can take advantage of this by wearing a waist-cinching dress to accentuate your beautiful contours.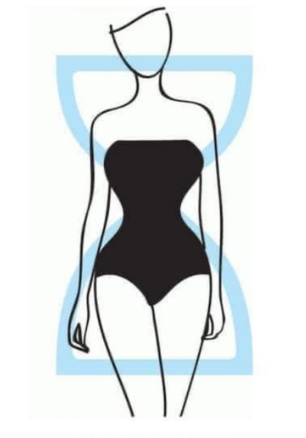 The hourglass figure is the most well-balanced female body type. You possess a small waist and average-to-larger bosom and hips. With this physique, you have nothing to conceal because you want to flaunt your assets. Your closest companions are bodycon dresses and bandage dresses. Consider wearing a girdle to highlight your small waist.
Apple Shape
Apple forms look best in clothes that lengthen the chest, define the waist, and highlight the thighs. Wrap dresses and knee-length A-line skirts will help you attain this balance. Structured clothing, such as a cropped jacket, will also appeal to you.
Diamond Shape
The likelihood of having a diamond-shaped physique increases if your midsection is larger than your shoulders and hips. Do not make the mistake of donning clothing that is too large or too small.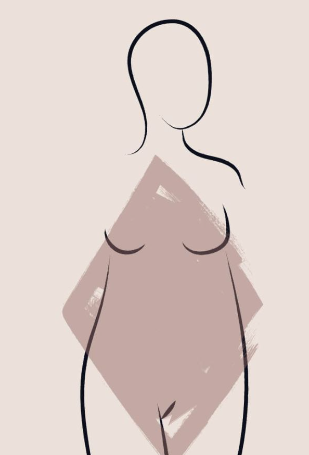 While a dress that clings to your body may not be very attractive, dresses with material that drapes smoothly can drastically alter your appearance. The secret to donning a party dress that flatters your figure is to emphasize your bust while creating the illusion of a narrower waist. Flared dresses are an excellent choice because they produce an A-line silhouette and add volume to the lower body. This body type looks fantastic in skirts and dresses with a flared waist.
Inverted Triangle Shape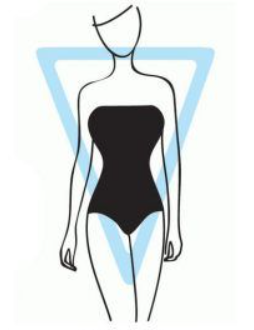 You would seek to achieve balance oppositely as you would if you were a pear shape since you are an inverted triangle. As a result, you'll want to bring your shoulders down and back. This is something that a halterneck can accomplish because it draws attention to the lines of the garment.
UP NEXT: Best Little Black Dresses To Wear Anywhere On Occasions
Conclusion
You must select a party dress that is figure-flattering because it has the potential to increase your self-assurance and make you feel more at ease in your skin.
A dress that is not flattering to your physique may call attention to regions of your body that you would rather not highlight or cause the dress to linger in a way that is uncomfortable for your frame. On the other hand, a dress that is flattering to your physique will showcase your natural curves and proportions.