There are so many restaurants in New York City that claim to have the "best burger in NYC" that it can be hard to sort out the good ones from the great ones. Often chefs experiment with new ingredients to differentiate themselves from the crowd, while others keep classic dishes the same.
This list has something for everyone, whether you're searching for a gourmet burger at fancy restaurants or a quick stop where you can grab and go. Let's get started - here are the best Wagyu beef burgers in New York City.
What Is Wagyu Beef?
Japanese Wagyu cattle are known for their beef. They had more intramuscular fat cells because they were originally used as draft animals. We now have meat that is incredibly fat-rich due to the presence of more fat cells.
Top Wagyu Beef Burgers in NY
BK Jani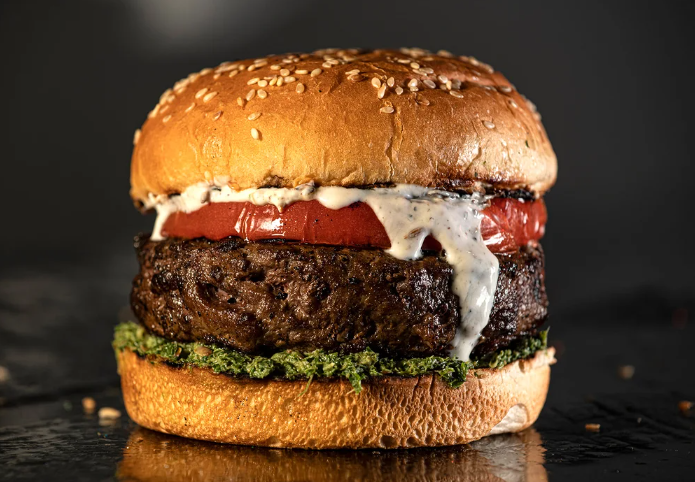 You'll remember a time when you were constantly discovering new things, such as sunsets and scented markers when you have the signature burger at this Pakistani restaurant in Bushwick. The big patty is lighter than it looks, and it comes with spicy mint chutney instead of mayo or mustard. Now that we've thought of that, we're probably going to eat several of these at once.
Buddha-Bar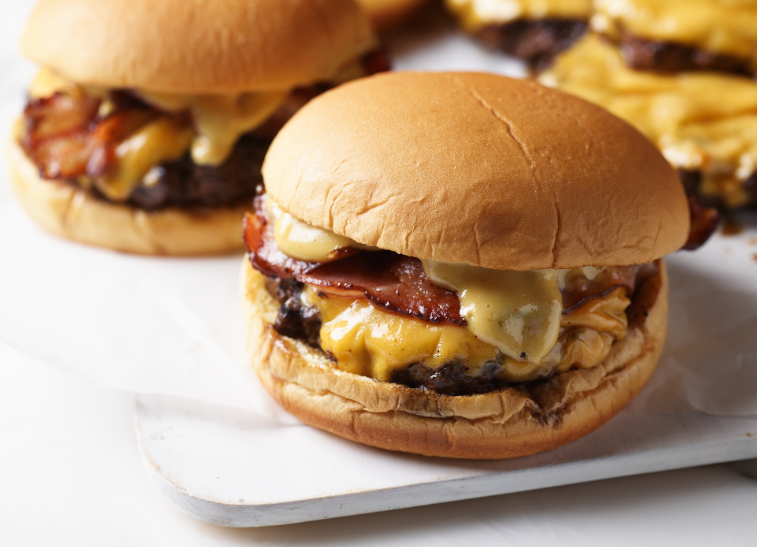 In any case, you'll feel like a giant Buddha after eating this decadent meal, but hey, at least you'll be fat and happy. Miyazaki A5 Wagyu, for $54, might seem expensive for an appetizer, but it is truly priceless. The lustrous meat melts on your tongue like butter over some of the best crispy rice in the city. Crispy garlic chips and soy emulsion take this dish from an A to an A+.
Harlem Shake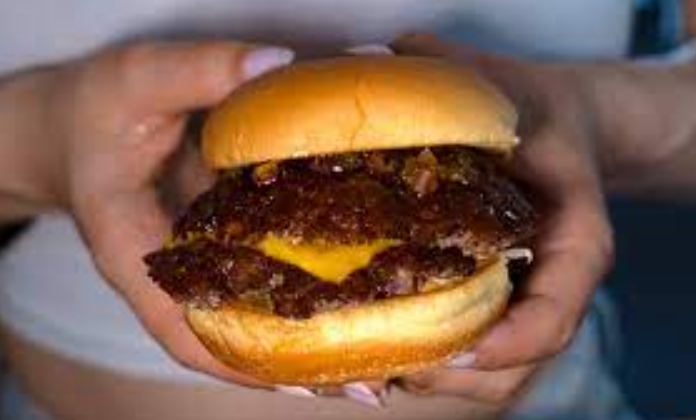 Harlem Shake's "Hot Mess" remains a top-three Smashburger in a city full of two-dimensional patties. Ground beef never gets this crispy until you try these patties, and the pickled cherry pepper bacon relish adds a nice touch. Moreover, Harlem Shake is exactly the type of business we enjoy supporting.
Nowon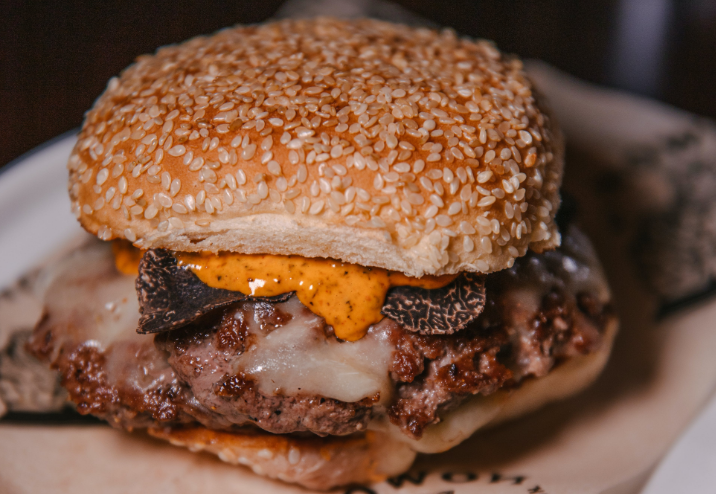 Chef Jae Lee's Seoul hometown inspired the name of Nowon, a Korean-American restaurant. With great vibes and memorable dishes, this pocha (Korean for drinking place) opened in 2019. Locals from New York City's five boroughs flock to the East Village for a taste of the best burger.
This restaurant offers three of New York City's best burgers. Kimchi mayo, a featured ingredient on all three sandwiches, is the secret to their cult-like following.
J-Spec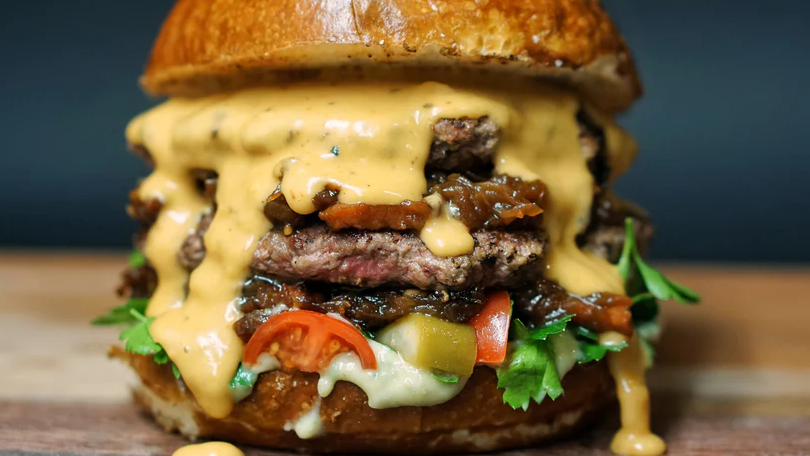 The authority on all things wagyu, J-Spec is one of the top Japanese wagyu destinations in NYC. With nearly perfect beef marbling scores, J-Spec only serves A5 Japanese beef, the highest grade. Its exquisite tenderness, unmatched richness, and mouthwatering juiciness are attributed to the marbling or creamy white fat. The best is J-Spec, plain and simple. The exception might be its sister spot, Esora Omakase.
Au Cheval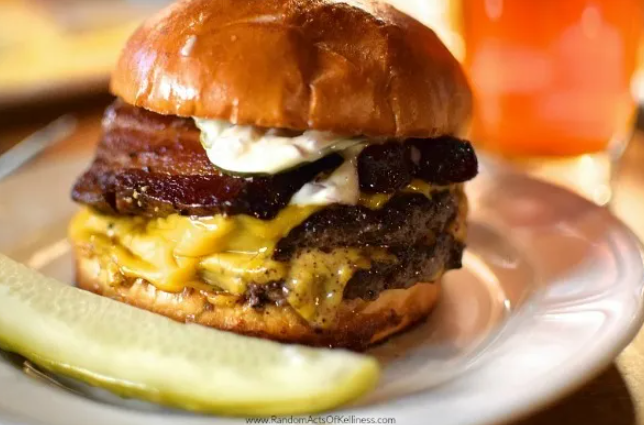 In Lower Manhattan, Au Cheval is located down an unassuming alleyway, but it makes up for its lack of curb appeal with mouthwatering entrees and sophisticated swagger. Au Cheval Diner opened over a decade ago in Chicago and now has a sister restaurant in New York City.
They offer one of the best burgers in New York City, and their burger has long been in the spotlight. Double patties and sharp cheddar make this burger traditional, and bacon and eggs can be added if you like. On the first bite, the runny egg bursts onto the burger, adding another layer of flavor.
Fairfax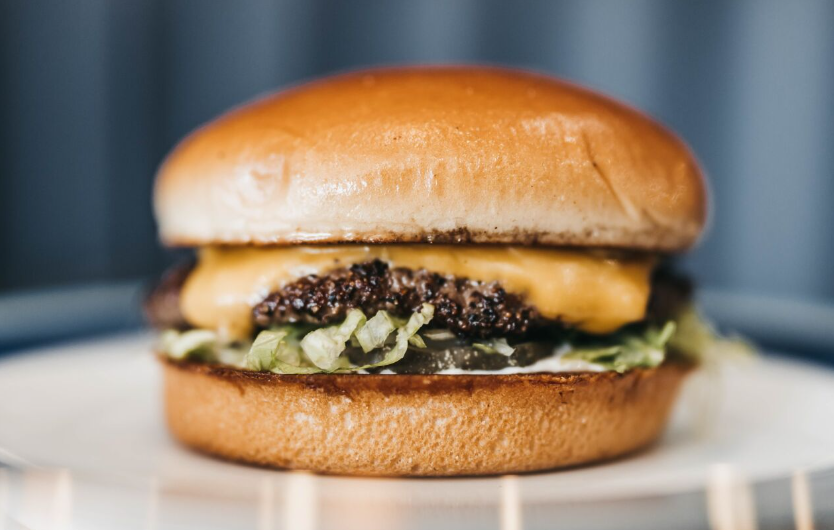 Located in NYC, Fairfax serves some of the best burgers in town - they're delicious and a little different. Fairfax also has a distinct "sportsman's paradise" vibe with numerous mounted taxidermy animals on the walls - not the usual set of eyes one sees in a crowded NYC bar.
This burger has it all, so it's no surprise we enjoyed it so much. Sandwiched between an even crispier bun, this burger is topped with BBQ mayo, smoked cheddar, and crispy potatoes. Do you want even more crispy potato goodness? It's hard to beat the loaded tots.
Minetta Tavern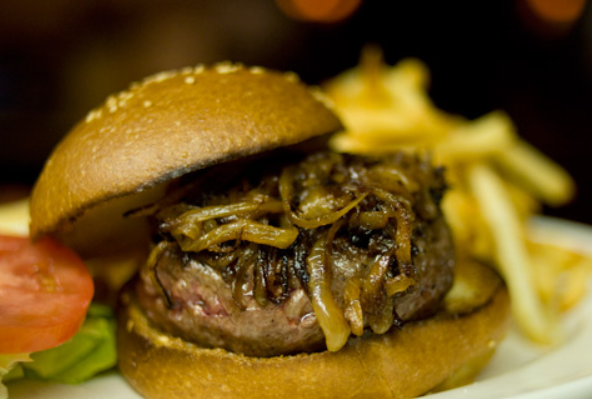 With Minetta Tavern's Black Label Burger, every bite will be enjoyed. There is a lot to love about this restaurant, but this decadent burger stands out. It is seasoned with Kosher salt and pepper and is basted with clarified butter throughout the cooking process. A little beef fat is left on the griddle for heating the caramelized onions. In the end, it's a juicy masterpiece served on a mouthwatering Balthazar bun.