Manicures have always been a popular fashion item. Traditional manicures and pedicures are still popular these days. But so are outrageously inventive nails and throwbacks to the '90s with French tips and natural nails with metallic overlays that TikTok kids term "glazed donut nails."
If you're a lady living in New York City, chances are you are also a big fan of having your nails done. Between weekly mani/pedis and all the Halloween costumes, keeping your nails shiny, classic, and eye-catching is an everyday activity
You need your nails done, but not just any ol' place will do. You need a salon that knows what they're doing and takes pride in its work. Choosing the right nail technician might be a trial-and-error process.
Never fear, we've found the 6 best nail salons in NYC and also included some handy tips for getting the most out of your manicure.
Best Nail Salons in NYC: Top Places for a Perfect Manicure
Whether you're looking for the best nail salon near Union Square or one with an amazing pedicure in Midtown East, these six spots will leave your fingers and toes feeling polished.
Art Up Nail Studio NYC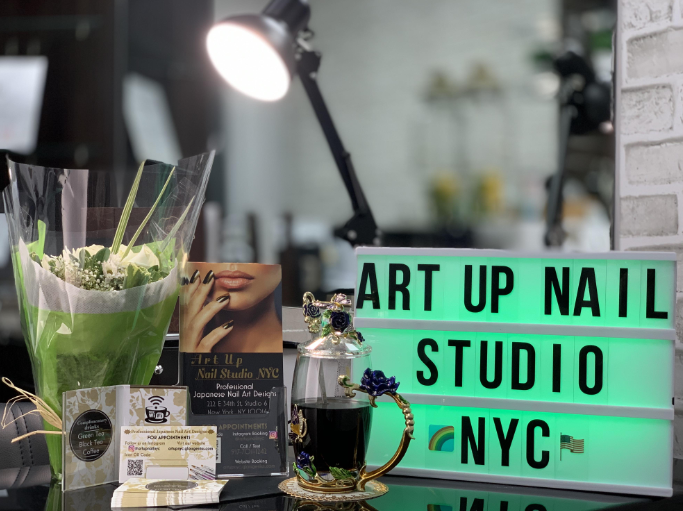 This hip salon in the West Village offers a wide range of nail services, from manicures and pedicures to gel polish and shellac manicures. It's also one of the few salons in New York City that offers waxing treatments, including leg waxing.
The salon offers a wide selection of colors and brands, including Essie and Butter London, as well as its line of polishes called Art Up Nail Lacquer.
Art Up also has a full menu of spa treatments, including facials, massages, and body wraps. It's open seven days a week from 9:30 am-6 pm on weekdays and 10 am-6 pm on weekends.
Valley NYC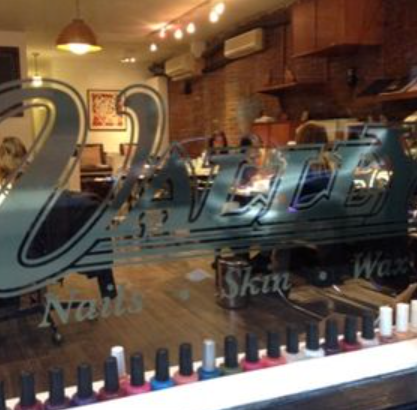 This is one of the amazing and best nail salons in NYC. Pick a simple (but stylish) mani and pedi ($35) that include an exfoliating salt scrub and hydrating massage.
The true lure here, though, is the huge assortment of intricate nail decorations. Since its first salon opened in 2006, the establishment has become known for its edgy art, attracting celebrity clientele (Katy Perry) and well-known designers (Betsey Johnson) for its fashion-forward works.
Aside from the standard glitter, flowers, and rhinestones, the trained experts can produce 3-D acrylic embellishments and pretty much any bespoke design you can think of. The cost of custom nail art is set by time: $10-$35 for 15 minutes, $45 for 30 minutes, $60 for 45 minutes, and $75 for 60 minutes.
A6 Nail SoHo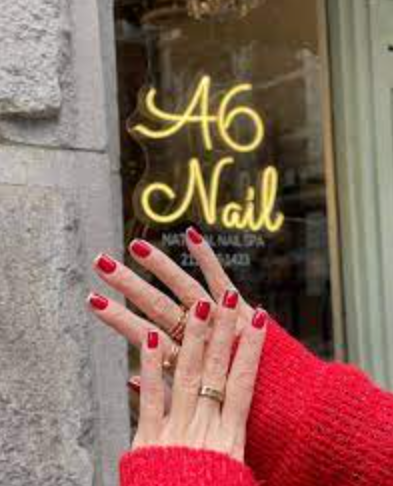 A6 Nails is a nail salon in SoHo that has been around since the 1980s. It's known for having some of the best manicures and pedicures in New York City. It's also known for being super affordable. You can get a manicure and pedicure at A6 for just $40, which is great when you consider that most salons around the city charge at least double that price (and sometimes even more).
Paintbox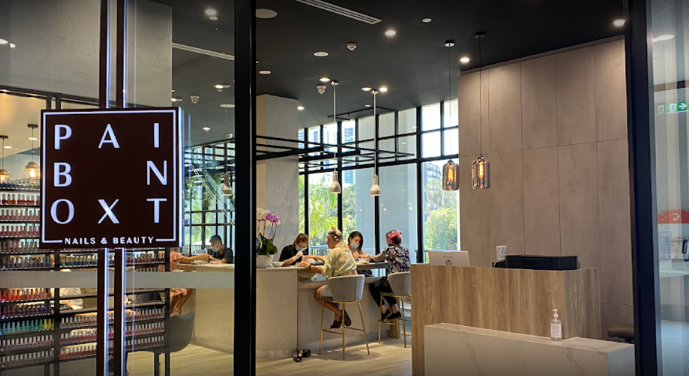 Paintbox is one of the best nail salons that has everything you could need under one roof: manicures, pedicures, facials, waxing, and more. The salon also has a nail gallery where you can choose from an extensive range of colors and designs that will leave your nails looking picture perfect
The SoHo salon is well-known for its beautiful nail designs that may be tailored to your preferences. We're presently obsessed with its spring/summer 2019 collection, which boasts strong geometric forms, flashes of color, and unique details that are sure to raise your Insta game (because trust us—you'll want to show them off on the 'gram).
Chillhouse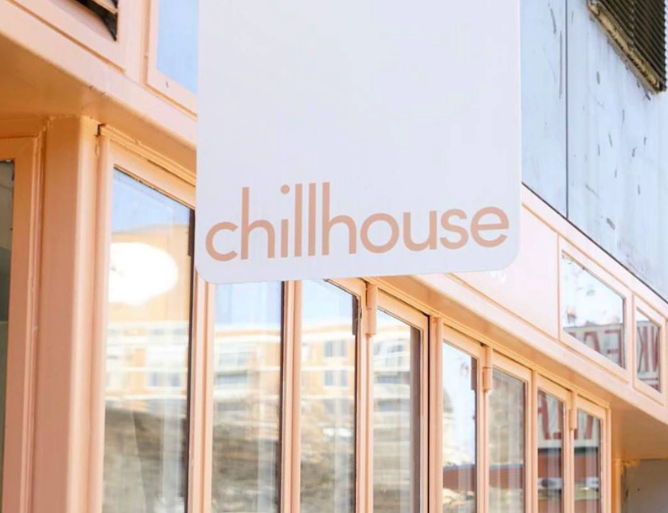 The Lower East Side is home to a coffee shop, a nail salon, and a message store. The location is appropriately titled Chillhouse, and its laid-back, cool-girl feel makes it ideal for getting a manicure and relaxing.
Primp & Polish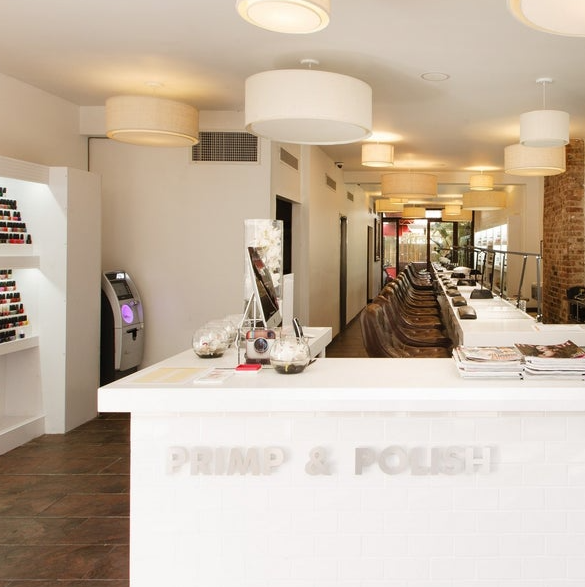 Don't be put off by the salon's opulent atmosphere: Despite the opulent décor, more than 400 paint colors from brands such as Essie, OPI, and Chanel, and soft leather drying stations, its fundamental nail services are comparable to those of your average local salon. Settle in for a manicure ($15) at the high, lit counter or a pedicure ($27) in the leather-massage-chair-laden section.
Primp & Polish does it all when it comes to stylish nail effects, and you can stop in without an appointment for services like Minx stickers ($7 per nail) and 3-D nail art ($4-$10 per nail). Nevertheless, if you want a hand-painted design by head nail art guru Kieu Bui, you must phone ahead and make an appointment.
Conclusion
Still, doing your nails in dimly lit rooms filled with lacquer fumes? Perhaps it's time for an upgrade. Thankfully, New York City has been raising its nail salon game, with fashionable women-owned establishments sprouting up in practically every area.
There's no shortage of nail salons in New York City, though it can be hard to find exactly what you're looking for. The city is home to plenty of cheap salons and unlicensed beauticians, as well as more upscale spas that can be very expensive. However, several establishments fall somewhere in between, offering high-quality manicures at a reasonable price, and we've identified the best choices above.
UP NEXT: Best Press-On Nails of 2023