For the sweltering heat of summer and hazy sunshine, the perfect way to spend a holiday is by indulging in water sports. They offer the adrenaline rush, thrill, and also a quite fun factor along with good health benefits for the traveler. Many travelers are on an active lookout for water sports destinations that bring the best thrill to them.
2023 has come up with some exciting water sports locations which have been making much noise in the Instagram feeds of many travelers. Here are some best water sports destinations in the year 2023 that you cannot afford to miss this summer.
Best Water Sports Destinations In The World
Following is a list of amazing water sports destinations in the world:
Rishikesh, India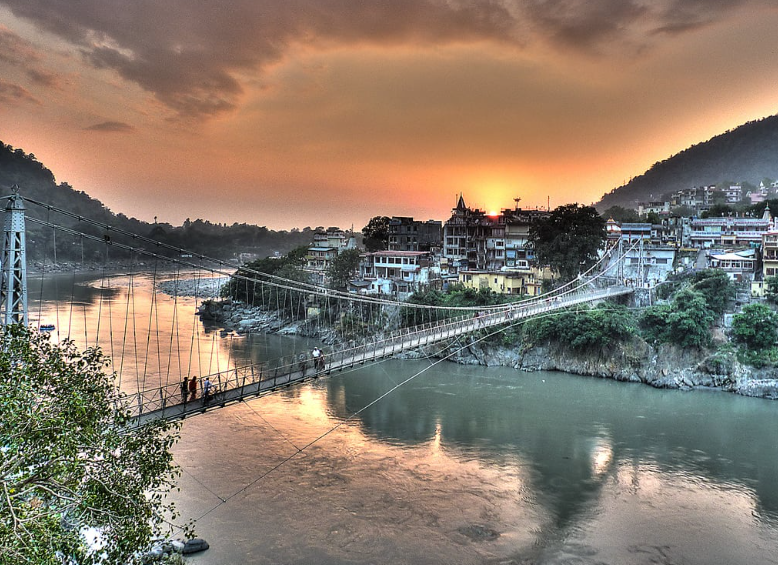 With the Himalayas and the mighty Ganges at its doorstep, Rishikesh is known as the adventure capital of India. This is a very popular river rafting destination in India. You can also combine it with camping. Kayaking and body surfing are also quite popular.
There are varying levels of difficulty for river rafters here, so first-timers as well as experienced rafters can enjoy the activity. There are several popular places to begin rafting, including Brahmapuri, Shivpuri, Marine Drive, and Kaudiyala. The duration of rafting varies from as little as 2 hours to as long as 6 hours. It is best to do it between mid-September and mid-June (not during monsoons). Hilton, Terminator, Black Money, Three Blind Mice, and CrossFire are among the most famous rapids on the river.
Tofino, British Columbia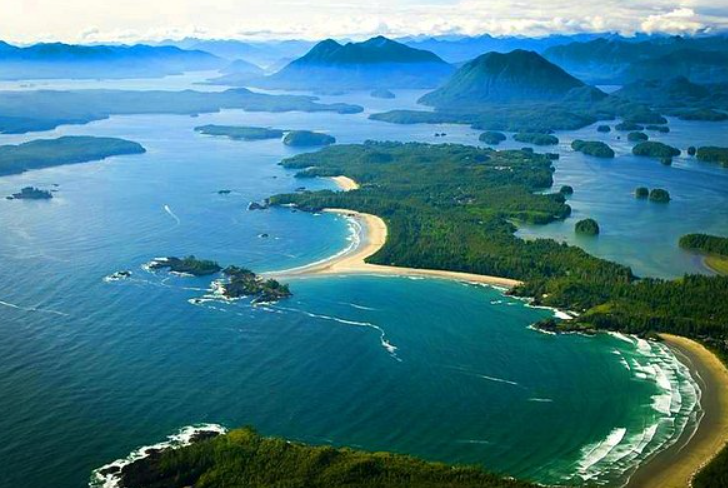 Tofino is a small village on the west coast of Vancouver Island that looks like it's halfway across the world, but it's located right here in Canada. The place has a uniquely relaxing atmosphere and a wilderness. Major events such as the Tofino Rip Curl Pro take place on the beach a few times a year, bringing athletes from all over the world to the beach.
With its many beaches and high-quality waves, Tofino is considered to be one of the best surfing destinations in North America. With its many beaches and high-quality waves, this place should be top of any surf lover's bucket list and should be a place that they should not miss!
Brisbane, Australia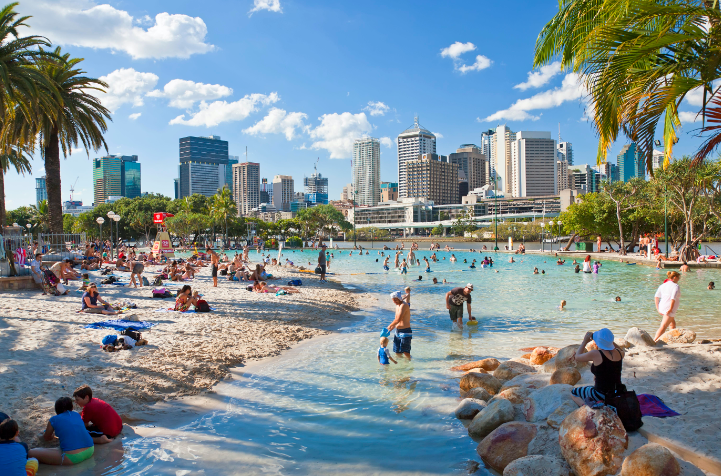 It is easy to see why Brisbane is one of the most popular destinations in Australia for enjoying water sports because it is blessed with warm sunshine, blue skies, and crystal clear waters. Surfing is one of the most popular activities here, as is scuba diving, which offers an opportunity to explore incredible marine life.
Many activities can be enjoyed here, including paddle boarding and boating, which is made easy by the calm sea waters. A cruise ride is also an option. Spot dolphins and have a great time here. During January and February, the weather is ideal for such activities.
Andaman & Nicobar Islands, India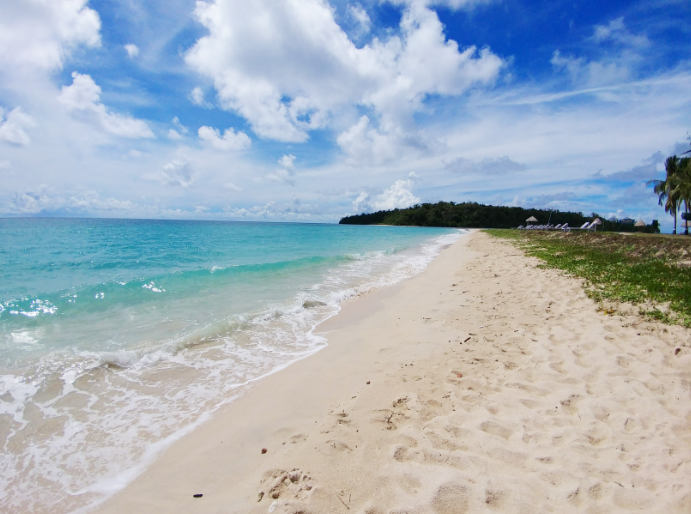 Even though Havelock is known for its scuba diving activity, there is a lot more to explore here and get that adrenaline pumping than just scuba diving. The pristine waters of Andaman call out to all the water babies throughout the year. If you are not a fan of being wet, you may still be able to enjoy other activities like submarine rides and glass-bottom boats if you are not into it.
Port Louis, Mauritius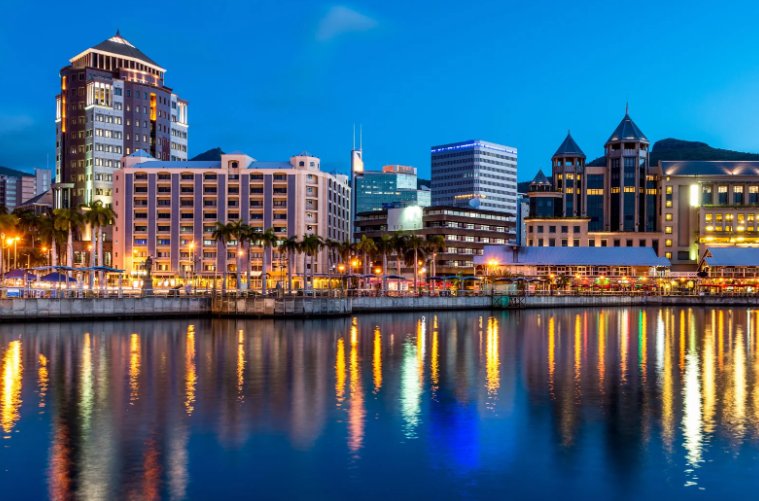 The island nation of Mauritius is home to stunning reefs, beaches, and lagoons. Port Louis is one of the best places in the world where you can take part in a variety of water sports activities. Even rocks and cliffs do not deter adventure seekers from taking part in their favorite activities in this area.
A popular activity here is sea kayaking, which is one of the most popular activities on the island. It is also quite popular to swim with dolphins. You can also enjoy an underwater sea walk and see the variety of marine life that is there. Deep-sea fishing is quite popular in the winter months. During the best months, May through October is the best time to fish.
Lagos &Sagres, Portugal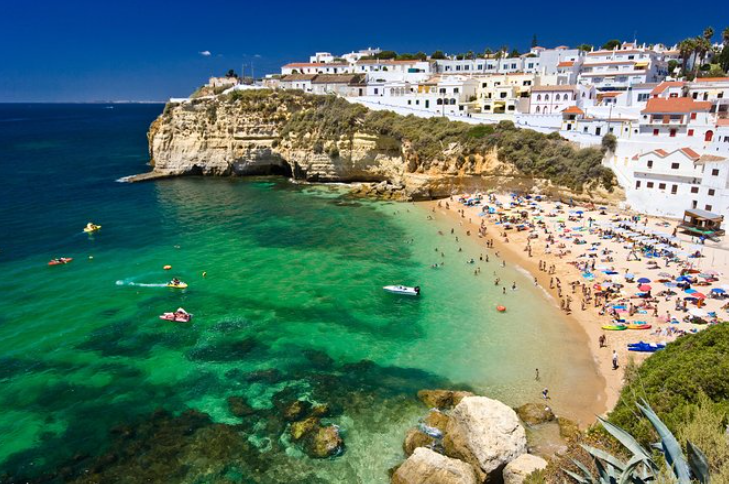 Portugal isn't just about beaches when we talk about it. It's also known for its structural wonders, religious sites, natural scenery, tasty food, art, culture, and other outdoor activities. Despite this, you can enjoy water-related activities in Lagos and Sagres, the hidden beach destinations.
Sagres has beautiful beaches and exciting surf spots. You can also go fishing, kitesurfing, and bodyboarding. In Lagos, you'll find windsurfing, paddle boating, sailing, scuba diving, and wakeboarding.
Waterski in Lake Powell, USA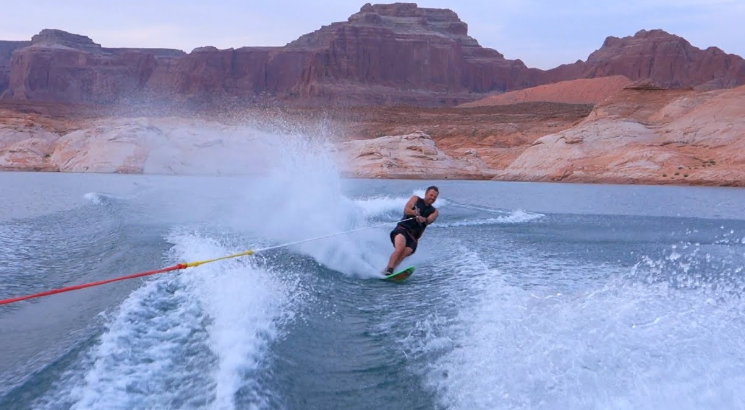 With its breathtaking views of both Utah and Arizona, the man-made reservoir is the second largest in the United States, and it attracts 2 million visitors every year. Visitors can experience many recreational water activities, such as swimming, fishing, scuba diving, snorkeling, and water skiing.
Its impressive 300 km (186 mi) length creates a 3150 km (1,960 mi) long shoreline, and hiking is another popular activity. The sites are also stunning and can be accessed by boat or plane. The lake's benefits were therefore made available at the recreation center.
Conclusion
We suggest these locations because they provide the most breathtaking views, watersports for all ages, pristine waters, and activities that are supported by professional supervision. All of these locations have excellent rail and plane connections, and there are lodging alternatives for travelers of all means of transportation, from luxury to inexpensive.