Your key to a genuinely fashionable fairytale is the lavender hairdo, one of the best hairstyles. You will stand out from the crowd and be reminded of the beginning of spring by this color.
There's no need to keep waiting for the ideal shade of purple to dye your hair or if you want a new style for your present color. This is the motivation you require, in hues ranging from soft lilac to deep burgundy.
What is Lavender Hair Color?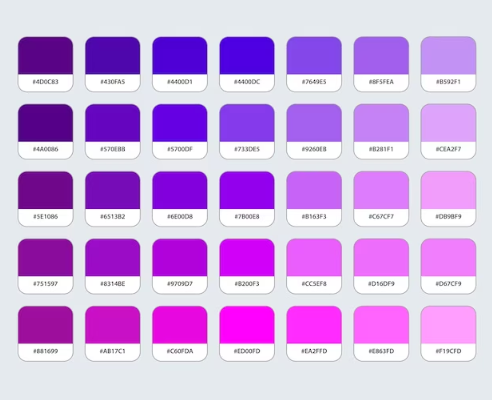 The pinkish sibling color of lavender, which is a popular hair color this year, is lilac. Any skin tone and hair type can wear it because of the flawless purple and blue mix.
You can discover subtle hues, vivid hues, pastel hues, electric hues, and neon hues in lavender. It can also be used with highlights, balayage, or ombre.
Top Lavender Hair Color Ideas
Lilac Lavender
With the help of lilac lavender hair, you can change the look of your hair to make you look more stylish. You can add youthfulness and happiness to your appearance with this pretty shade. It does take a lot of confidence to pull off this color, and it will certainly draw attention, but it is also soft since it is not as intense as neons or electrics.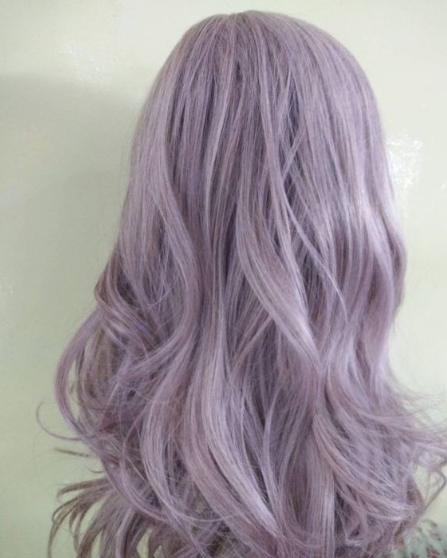 Summer is the time of year when bold hair is preferred by many people. A cool shade like lilac lavender is great year-round, even in winter, because it is versatile and looks good with any color scheme.
Platinum Lavender Hair Color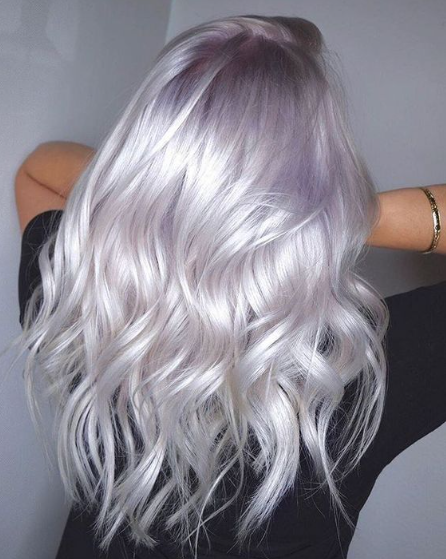 Have you just said magical? What you're looking for is a platinum lavender balayage! Your eye-candy locks will make every girl envious if you match them with a beach-wavy hairstyle. Let them see the dimension of your hair with a braid. Its key to this style is the contrast between the platinum and lavender hair colors and the dark roots.
Kool Aid Lavender Ombre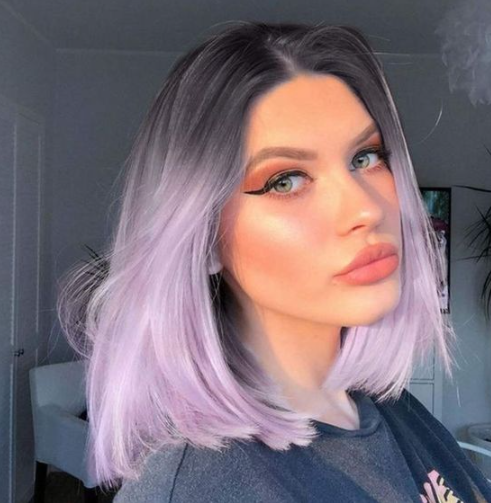 Did you ever dip-dye your hair with Kool-Aid juice packets back in the day? If you apply this ombre style to your hair, you can achieve a similar result. Furthermore, you won't have to worry about bleaching your hair if you already have blonde locks! You can easily touch up the dip-dyed effect created by the soft lavender.
Lavender Face-Framing Streaks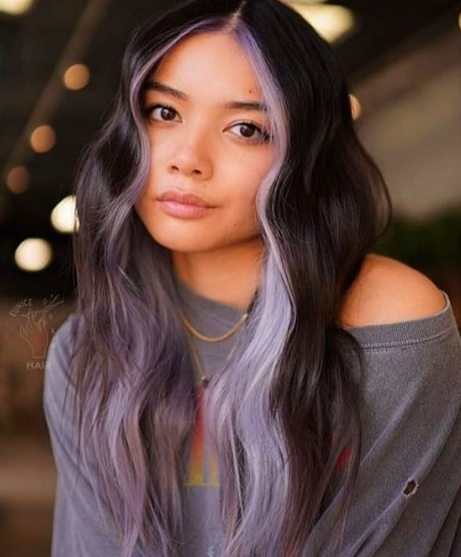 With just a few strands, you can make a statement without dying your whole head lavender. You can highlight your features by strategically dyeing streaks on either side of your face. A balanced appearance can be achieved with this technique, which is extremely flattering. If you have a bright eye color, it may complement your skin tone. In contrast, lighter hair can have a less dramatic effect on the face, particularly if the streaks contrast sharply with your natural coloring.
Pastel Lavender
Lavender is a pretty, feminine color you should try out if you want to change your look. A pastel shade has the advantage of being soft, which makes it easy to wear; a light purple shade would look great on women with fair skin.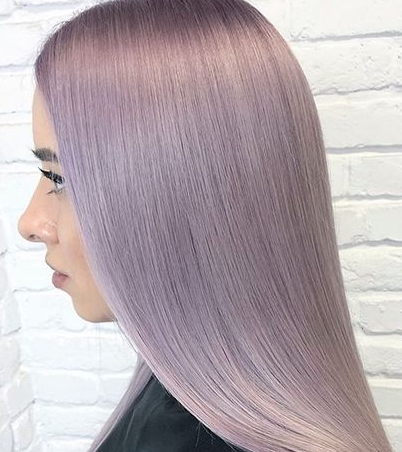 It is, however, important to consider certain factors before dying your hair pastel lavender. Among these is the fact that it will fade quickly and the fact that light hair should be used as a foundation color. You can also get the look with darker locks by bleaching your hair first, which makes it appealing for women with naturally blonde hair.
Step-By-Step Process To Get Lavender Hair
Bleach Your Hair
Protect your skin from irritation when bleaching your hair with gloves. It is also recommended not to leave the bleach on your hair for longer than 45 minutes, even if it hasn't turned the shade you want.
The dye should be washed as soon as your scalp feels irritated, even if it has not been 45 minutes yet. You may need to bleach your hair twice if your hair is dark. Whenever you bleach your hair, make sure you deep condition it.
Dye Your Hair Lavender
Purchasing lavender hair dye and using a box kit is a good idea. In the box, you will find dye and developer. Start at the roots of your hair and work your way outward, mixing the two chemicals as directed on the box. Make sure you remove all the dye from your hair after the appropriate amount of time has passed.
Make the desired style
You should style your new locks as soon as your hair has been dyed but before it has dried. You can add an extra pop of color to your hair with lavender-colored pomades or hair sprays, depending on your hair type.
UP NEXT:  The 8 Hottest Pink Hair Dye Shades of the Season
Conclusion
There is something magical and mysterious about lavender hair. It's trendy, beautiful, and kind of mysterious. What's not to love about it? Considering your complexion and how dark purple hair will look on you is extremely important. 
Deep purple shades should be chosen based on your skin's undertone (warm, cool, or neutral). But without "trying on" a given shade of purple, it's hard to know what you'll look like.