Summer is the perfect time to gather your friends and family for a picnic. Whether you are enjoying the sunshine in a park or having a meal on the beach, picnics are a great way to enjoy the outdoors and spend time with loved ones.
However, when it comes to packing the perfect picnic, it can be difficult to know what food to bring. With so many options available, it can be overwhelming to choose the right dishes that will satisfy everyone's tastes and preferences.
In this blog, we will explore 15 ideal picnic foods that are perfect for a summer day out. Let's get started and plan the perfect picnic menu that will make your day out in the sun unforgettable!
Best 15 Foods For Picnic In Summer
Following are the top 15 ideal picnic foods:
Sandwiches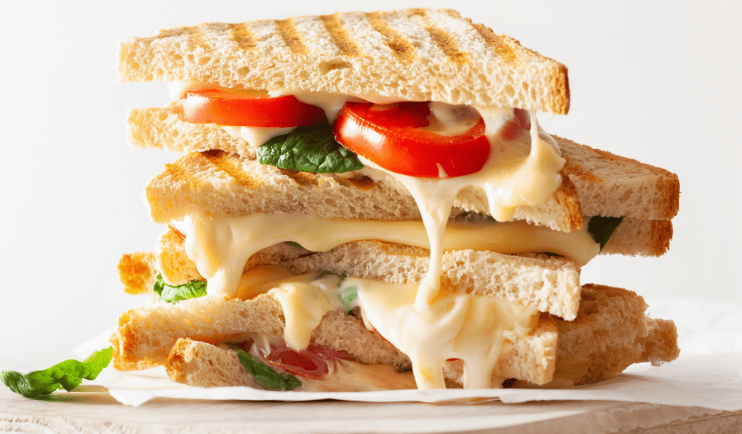 Sandwiches are the quintessential picnic food and for a good reason. They're easy to make, easy to eat, and versatile enough to cater to all tastes. Make them with fresh veggies, a range of meats or cheeses, and different spreads to create a delicious and nutritious meal.
Grilled Vegetables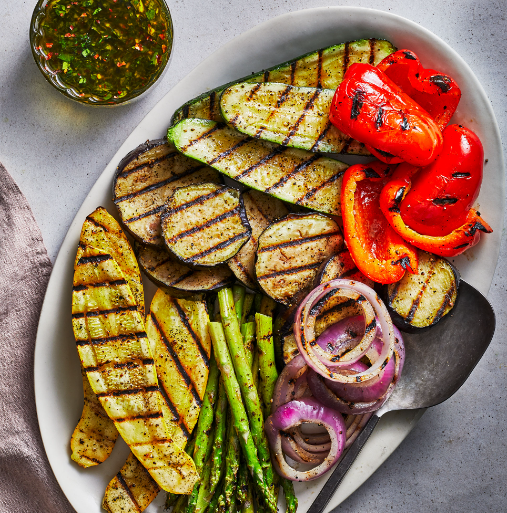 Grilled vegetables make a healthy and delicious addition to any summer picnic. Think of marinated eggplants, bell peppers, and zucchini, which add a smoky flavor to your meal. They're easy to prepare, can be served cold or hot, and offer a range of nutrients.
Fruit Salad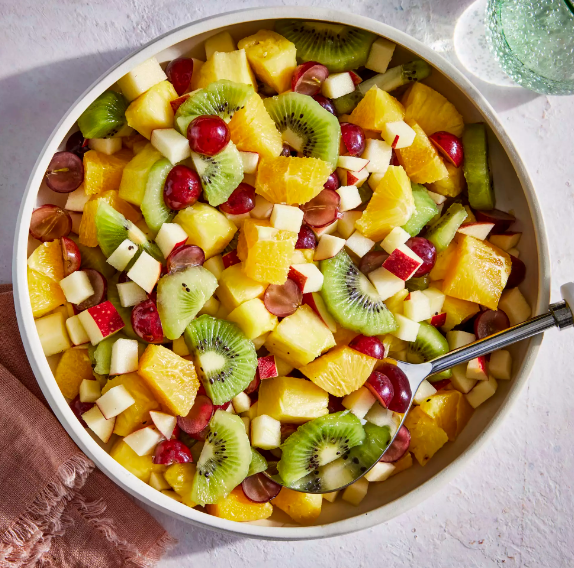 Summer is the season of fresh fruits, and a fruit salad is an ideal way to incorporate them into your picnic. Slice up a mix of watermelon, pineapple, strawberries, and grapes, and toss them together in a bowl. You can add honey or mint to enhance the flavor.
Pasta Salad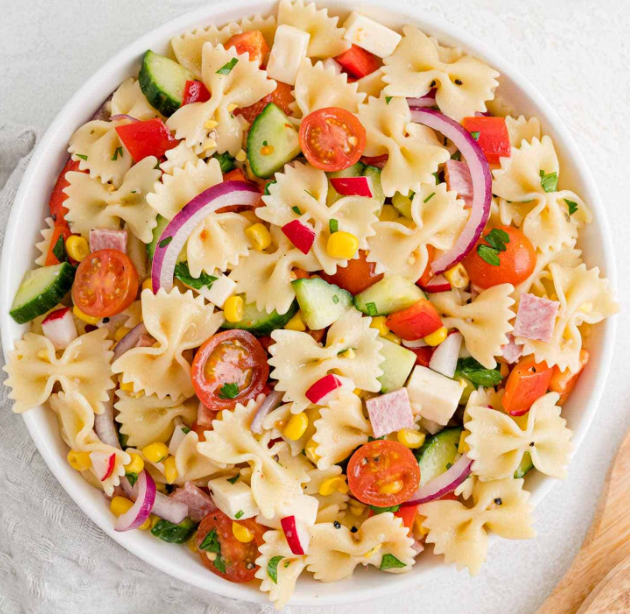 A pasta salad is another picnic classic that's quick and easy to make. You can mix the pasta with fresh veggies, such as cherry tomatoes, cucumbers, and olives, and add a vinaigrette dressing for extra flavor. It's a light and refreshing dish that's perfect for hot summer days.
Chips and Dip
No picnic is complete without some chips and dip. You can serve them with guacamole, salsa, hummus, or any other dip you like. Choose a variety of chips to cater to everyone's taste, such as tortilla chips, pita chips, or vegetable chips.
Deviled Eggs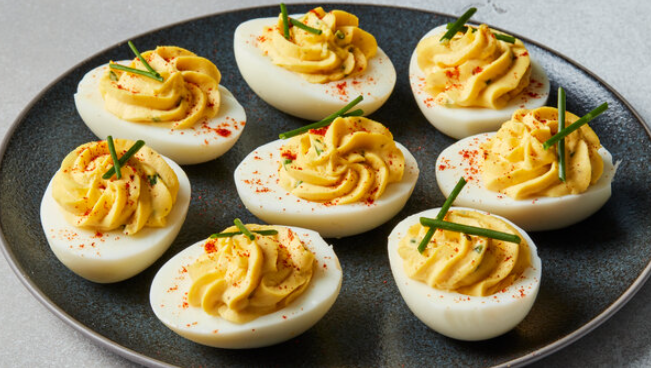 Deviled eggs are a crowd-pleaser that is easy to make and transport. Boil some eggs, cut them in half, and remove the yolks. Mix the yolks with mayonnaise, mustard, and other seasonings, and pipe the mixture back into the egg whites. It's a delicious snack that's perfect for sharing.
Cheese Board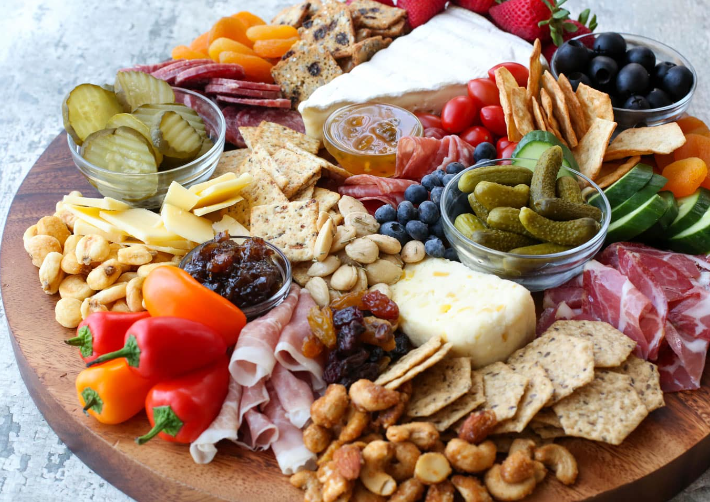 A cheese board is a sophisticated addition to any picnic spread. Choose a range of cheeses, such as brie, cheddar, and goat cheese, and pair them with crackers, bread, and fresh fruit. You can also add some nuts, dried fruit, and charcuterie for a complete meal.
Lemonade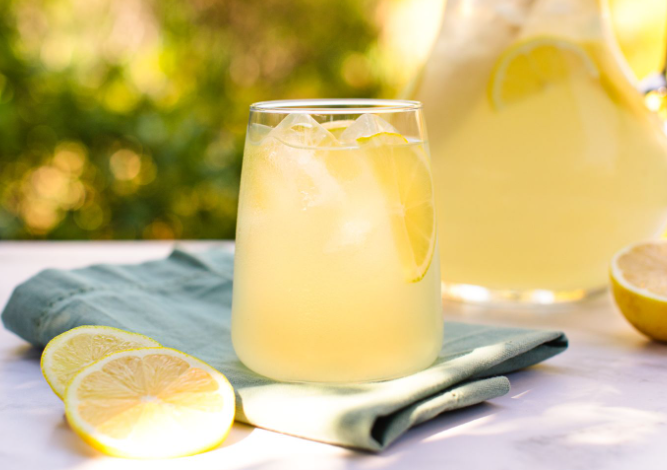 Quench your thirst with some refreshing lemonade. It's easy to make by mixing lemon juice, sugar, and water, and it's a healthier alternative to soda. You can also add some mint or berries for an extra flavor boost.
Brownies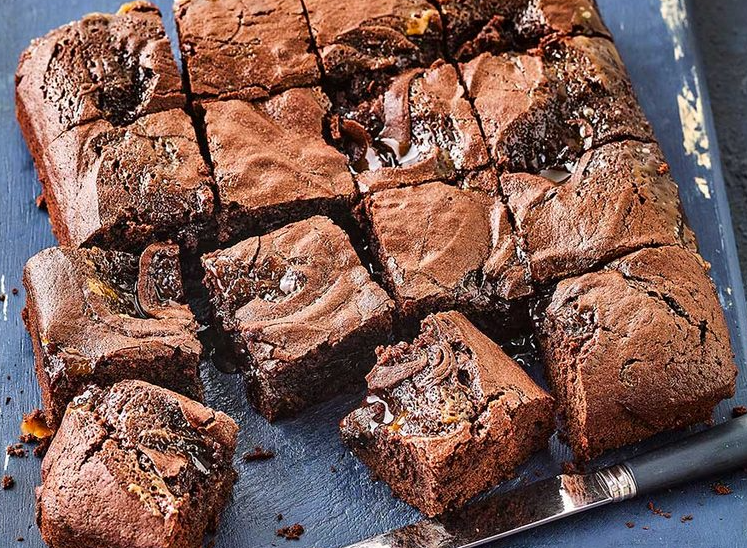 Finish off your picnic with some sweet treats. Brownies are a classic dessert that's easy to transport and share. You can make them with nuts, chocolate chips, or caramel, and serve them with some whipped cream or ice cream. It's a perfect way to end your summer picnic on a sweet note.
Fried Chicken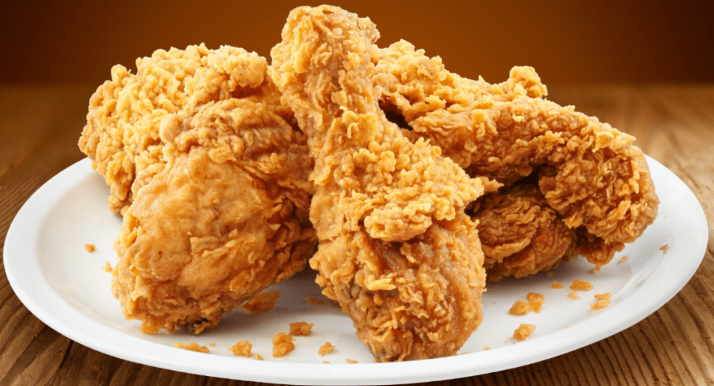 Fried chicken is a classic summer picnic food that's crispy, juicy, and flavorful. You can either make it at home or buy it from a restaurant or grocery store. It's a great option for a main dish that can be eaten hot or cold.
Caprese Salad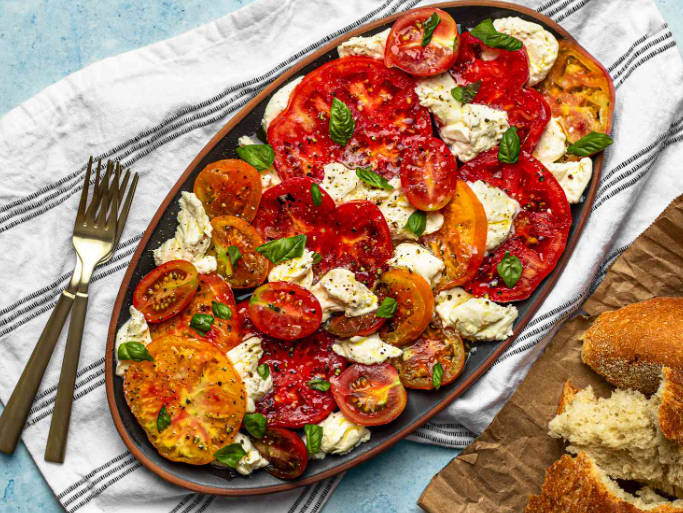 Caprese salad is a simple and refreshing dish made with fresh mozzarella cheese, tomato, and basil. It's a colorful and healthy addition to your picnic spread. You can drizzle it with balsamic vinegar or olive oil for extra flavor.
Watermelon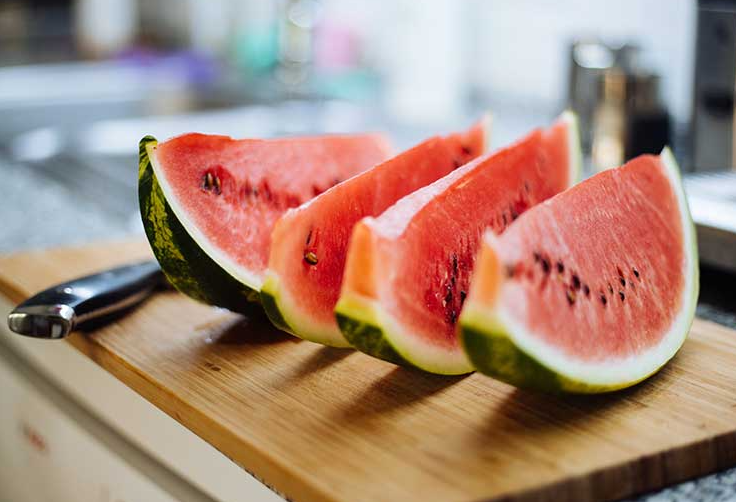 Watermelon is a juicy and refreshing fruit that's perfect for hot summer days. Cut it into cubes or wedges and pack it in a cooler with ice. It's a great snack that's high in water content and low in calories.
Lemon Bars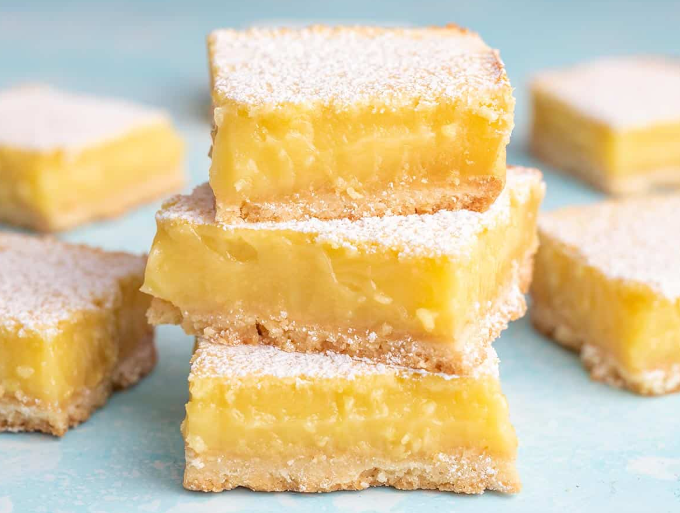 Lemon bars are a tangy and sweet dessert that's easy to make and transport. They're made with a buttery crust and a lemon filling that's both tart and sweet. Cut them into small squares for easy sharing.
Iced Tea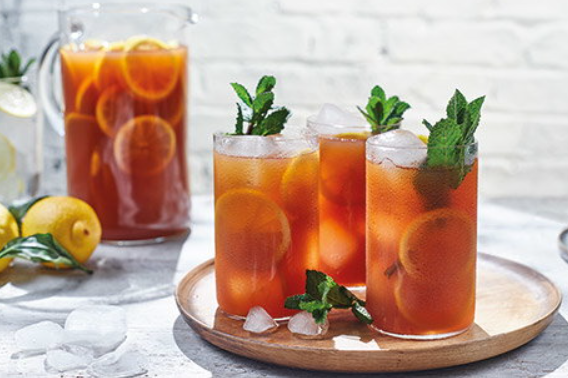 Iced tea is a classic summer drink that's easy to make and perfect for picnics. Brew your favorite tea and let it cool down before adding ice cubes. You can also add some lemon or mint for an extra flavor boost.
Antipasto Skewers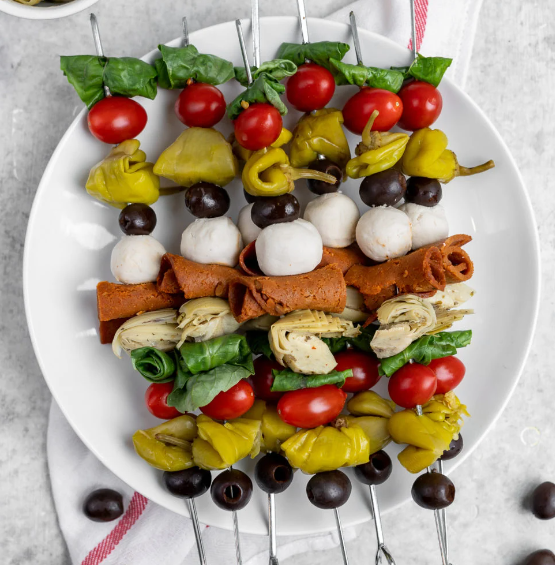 Antipasto skewers are a colorful and tasty appetizer that's easy to make and transport. Thread some marinated artichokes, olives, cherry tomatoes, and fresh mozzarella cheese onto skewers. They're great for sharing and can be served cold or at room temperature.
Conclusion
Summer picnic planning can be both exciting and overwhelming. If the ideal picnic foods are selected, everyone can have fun and enjoy the experience. Don't forget to pack your dishes in a way that will allow them to stay fresh and easy to transport, and bring plenty of drinks to stay hydrated.You can have a wonderful day outside with your loved ones if you plan ahead and bring along some of your favourite foods.