You have several options when choosing a nail color. Pink remains the most suitable color. There's absolutely no denying that we love pink. It's such a versatile color that there's bound to be a shade for everyone. Use it to create adorable nail designs like smiley faces, hearts, and abstract art.
Best Ways To Rock Light Pink Nails
When you're tired of the same old pink polish, you have plenty of cute ways to spice it up in 2023.
Soft Rose Pink Nails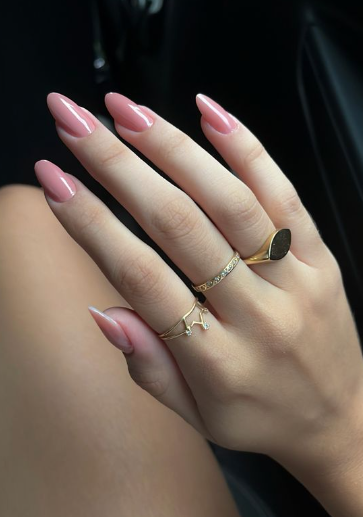 The Japanese minimalist flower arrangement looks elegant and simple with a white background on light pink nails for a feminine, soft look. These natural light pink nails can be created either by hand painting the flowers or by using nail stickers. You can also add some gold and glitter to your nails if you prefer to give them a bit more character.
Pastel Tipped Nude Pink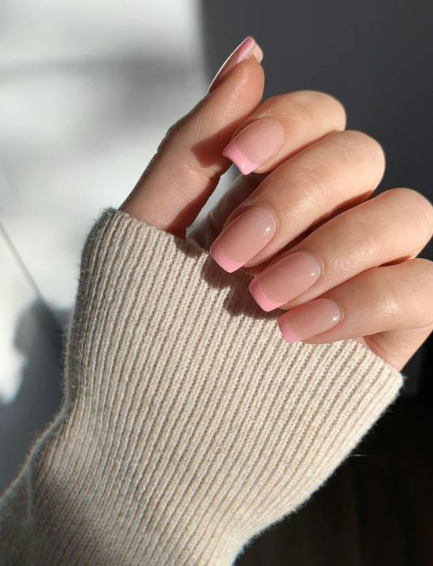 Nude pink and other pastels couldn't resist being paired together. They're bright and youthful, and we love the soft hues. This manicure has a lively and trendy vibe thanks to its playful designs. Keep this gorgeous design or recreate it with pastel shades.
Wave Light Pink Nails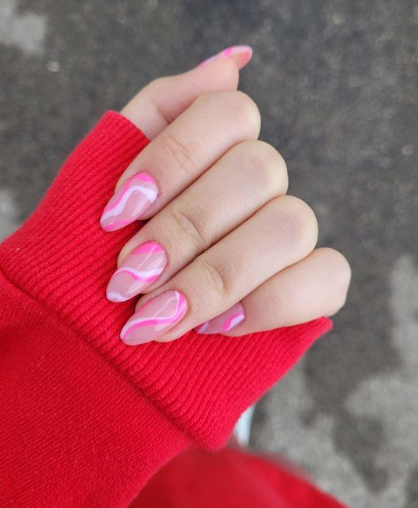 There are two types of nail art: wave nails and abstract nails. Wave nails have a wavy, undulating shape. You can make it as simple or as complex as you like. Abstract nails can be designed in nearly any way you like. In case you are looking for a fashionable nail design this year, you can find tutorials online or in magazines.
Outlined Frenchies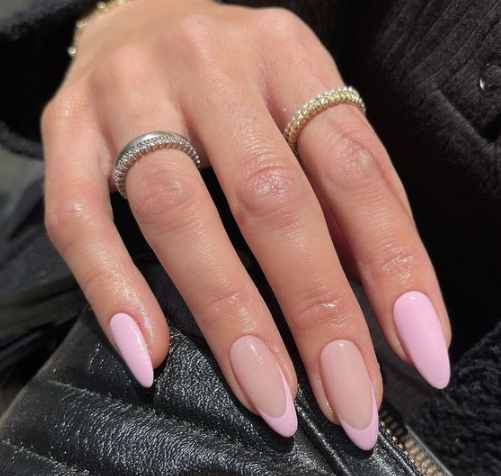 This year, French tip nails are becoming increasingly popular as a creative way to brighten up your nails. Are you looking for something different and creative? Then check out these outlined French tip nails. As nail art evolves, one of the biggest trends we're seeing this year is outlined French tips in light pink. These are very creative designs and are quite new!
Gold Tiger Stripes + White Ombre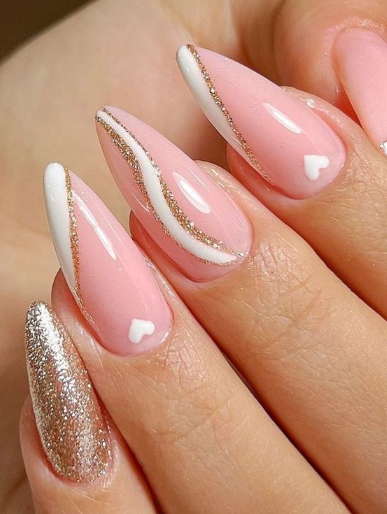 The gold tiger stripes give these acrylic nails an edgy vibe while remaining chic. We can see these acrylic nails being worn out to a house party, on vacation, and at night on the town. It is a classic look with the stripes alternating with the white ombre, but if you want to create an even more unique look, you can mix and match the designs to create a look that will be envied by others.
Elegant Pink Nails
Here is an elegant and unique nail idea for you to enjoy. You can either hand-paint a flower like this, or you can use nail stickers if you are new to creating nail art. One nail is just light pink, the next nail has stunning flower art, and the remaining two have stylish gold and pink designs. You can recreate this entire look or just the designs you like.
Cute Pink Nails With Sparkles And Stars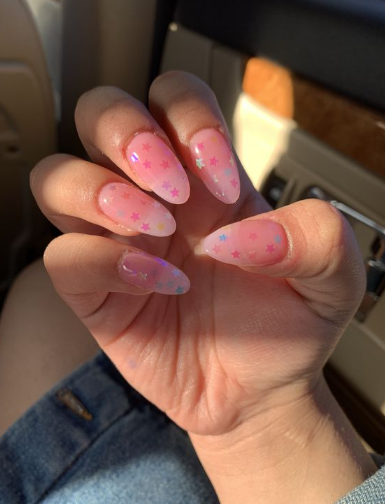 Next, we're going to show you a super cute nail idea! The nails are painted in a stunning light pink shade with added sparkles and stars! We love this combination because it is so stylish! This kind of nail art will look great on any size and shape of the nail. To achieve the look, you can use any pink color and Moonstone Nail Polish 'Jiggery Pokery' or a similar product for the topcoat.
Crescent Beauties Pink And Black Nails Designs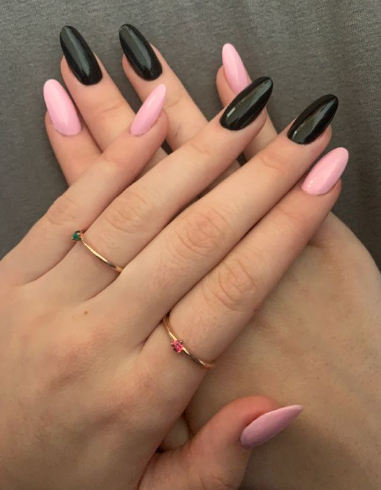 You can use this design altogether or separately, and it has so many beautiful yet subtle details. You can't go wrong with this more neutral set of nails, whether it's the pink-to-black ombre fade for one nail or the entire set. A crescent moon design on an accent nail will make your nails stand out as well.
Square Shaped Nails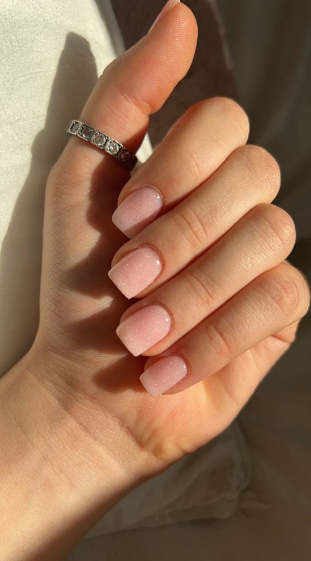 Is your nail shape square? If so, this is for you. Go a bit different and unique with your nail art. Try painting your nails with bubblegum pink. Using different colors, paint your nails in different shapes, for example, put splotches of nail paint on some fingers. Add a few rhinestones to the base of your nails to complete the nail art.
Smiley Face Nail Art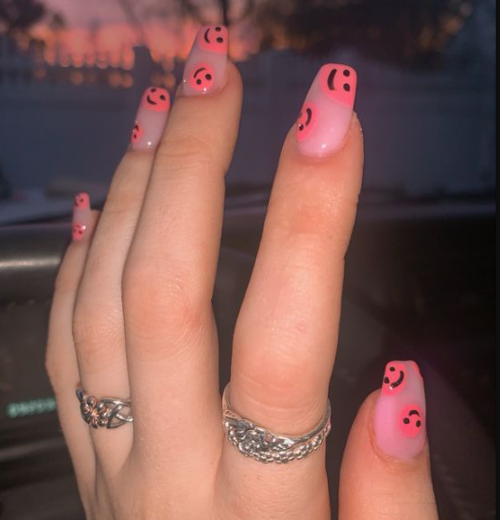 Feel your feelings with this smiley pink nail art. If you have a steady hand, you can paint these smiley faces by hand. You can also use decals or press-on nails. It is great that the neutral pink glitter background makes the faces stand out, but you can also change the color combination if pink isn't your favorite color.
READ MORE: 6 Creative Ways To Style Black Nails
Conclusion
Light pink is a trendy color, and an easy way to incorporate it into your look is to wear it on your nails. Light pink manicures may be worn for any occasion, and you can make them stand out by adding nail art. We've gathered 10 of the most amazing light pink nail designs to inspire you. Glitter nails, ombre nails, and a variety of other unique nail art styles are available. Choose which one is your favorite and style your pink nails every day.