While there are many different eye colors, the most perplexing question may be, "What do hazel eyes look like?" Having hazel eyes implies you have eyes that are green, amber, and occasionally even blue—a beautiful, not to mention distinctive, feature! In contrast to the more popular greens and browns, hazel eyes may make you feel unsure about what colors of eye makeup to wear.
You've come to the right place if you have hazel eyes. Today, we're going to give you the inside scoop on a topic that hardly anyone discusses: how to make your stunning eyes sparkle. However, let's face it, you don't want anything to draw attention away from your hazel eyes. So, you ask, how do you do that with makeup?
Type of Hazel Eyes
There are two kinds of hazel eyes: those with brown iris pigmentation and those with green iris pigmentation. While all hazel eyes have a mix of green and brown colors, the difference in dominant colors is what causes hazel eyes to appear mostly green or mostly brown. This color variation can be perplexing, but as long as the iris contains a combination of green and brown, the eyes are hazel.
Steps To Make Hazel Eyes Pop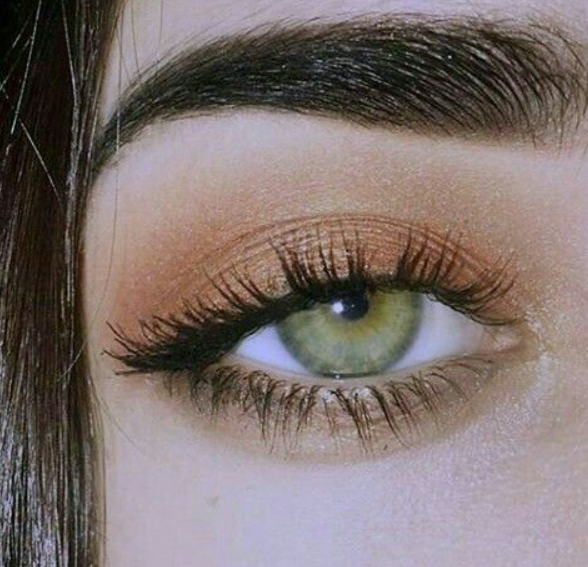 Prepare Your Eyes
Begin by applying an eye primer to your eyelids to guarantee that your eyeshadow stays in place all day. This will also aid in the prevention of creases and smearing.
Choose the Right Eyeshadow Colors
Makeup colors should complement and enhance your natural eye color. Gold, bronze, copper, and dark greens can accentuate the gold and green in hazel eyes. For a more dramatic appearance, try purple or navy blue.
Apply Eyeshadow
Apply a light or neutral eyeshadow shade all over your eyelid as a base. Then, in the crease of your eye, add depth and dimension with a darker shade. To obtain a uniform look, combine the colors. To add added drama, apply a sparkling eyeshadow to the center of your eyelid.
Draw Focus on Your Brow Bone
Use a little, sparkling makeup to draw attention to your brow bone. This will make your eyes appear brighter and more raised.
Make a Circle with Your Eyes in it
Use dark brown or black eyeliner to define your eyes. Brown eyeliner can be used to give a softer look. Line your upper lash line and, for a more dramatic look, your lower lash line as well.
Apply Mascara
Use mascara on both your top and bottom eyelashes, and curl your lashes using an eyelash curler. This will give your eyes a brighter and more awake appearance.
Expert Tips on How To Make Hazel Eyes Pop
Avoid Overusing Bold Colors
While using complementary colors can enhance your eyes, it's important not to overdo it. Keep the rest of your makeup simple and subtle to draw attention to your eyes.
Experiment with Different Techniques
Don't be afraid to experiment with different makeup techniques to find what works best for you. Try different eyeshadow placements, eyeliner styles, and mascara formulas until you find the perfect combination to make your hazel eyes pop.
Put on Blush and Lipstick
Finish with a cheek blush and a lipstick that complements your eye makeup.
UP NEXT: How To Do Eyes Makeup Like A Pro
Conclusion
For hazel eyes, pink, fuchsia, copper, gold, purple, and green are the ideal eyeshadow hues. You can go for a dramatic eye makeup look or keep it straightforward with mascara and liner. Go all-out with that blusher/highlighter palette because warming up your complexion also helps to highlight your hazel eyes. For your lips, it's also a wonderful idea to create warmth; consider using corals, peaches, oranges, and anything else with golden overtones.