The opportunity to update your wardrobe with the newest styles is coming up, with summer just around the corner. A pair of sunglasses is one necessary item that can significantly improve your summer wardrobe. And when it comes to designer eyewear, Off-White is a name you can always count on.
Virgil Abloh established the high-end fashion brand Off-White in 2012. Off-White has established itself as a favorite among style-conscious people all around the world because of its daring designs and upscale streetwear appeal. But here, we'll only focus on the sunglasses of this brand that are trending these days.
To block the sun and the haters, here are six trendy sunglasses by Off-White you should have on hand this summer.
Top 6 Off-White Sunglasses For This Summer
Following are some of our favorite Off-white sunglasses for this summer:
Volcanite Sunglasses
The striking, rectangular frame of the Volcanite off-white Sunglasses is made of premium acetate, which offers flexibility and durability. In addition to the traditional black and white, the frame is also offered in more daring hues like neon yellow and vivid orange.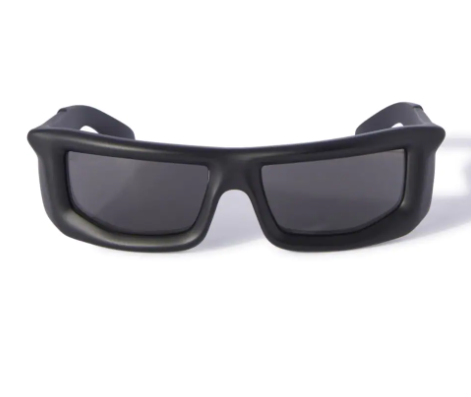 Shop Now
These sunglasses protect the eyes from the damaging effects of the sun's rays with nylon lenses that provide full UV protection. They can be coupled with more formal wear for a more polished and elegant appearance, or with more relaxed summer outfits like shorts and a T-shirt.
Katoka Sunglasses
These sunglasses offer both sun protection and a stand-out look, making them the ideal fusion of style and utility. The Katoka Sunglasses have a sleek, contemporary design with a black rectangular frame that works well with many different facial shapes.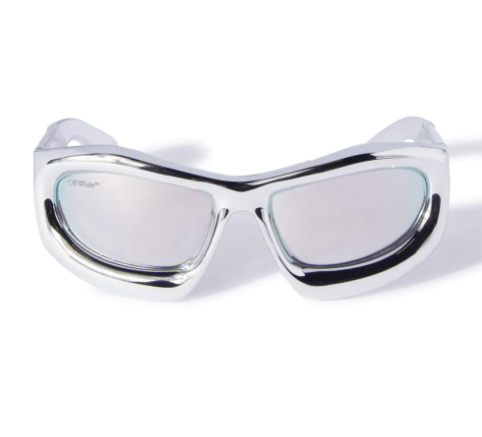 Shop Now
High-quality acetate used to make the frame is strong and lightweight, making it comfortable to wear for extended periods of time. The sunglasses' temples clearly display the brand's distinguishing diagonal stripe pattern, which gives the design a splash of contrasting color.
Arrows-Motif Tinted Sunglasses
These sunglasses have a sleek, contemporary appearance that makes them ideal for people who wish to stand out in a crowd. The frames' generally conventional shape is given a hint of edginess by the striking pattern. They are comfortable to wear even for extended periods of time because of their lightweight design.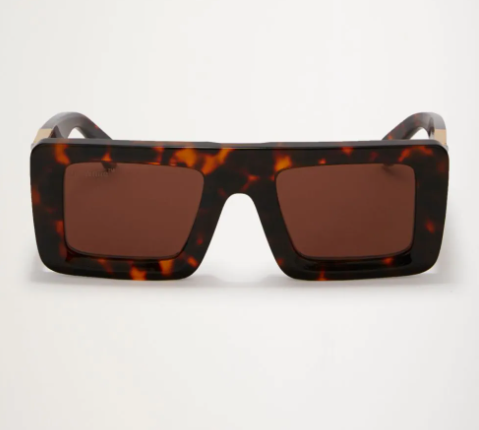 Shop Now
The Arrows-Motif Tinted Sunglasses by Off-White protect your eyes from the sun's damaging rays with their tinted lenses, which provide 100% UV protection. The lenses also assist in reducing glare, which makes them perfect for outdoor activities like driving or going to the beach.
Savannah Sunglasses
These sunglasses are made to stand out while shielding your eyes from the sun's harmful UV radiation. Their frame is composed of premium acetate, a lightweight, strong material that guarantees a secure fit.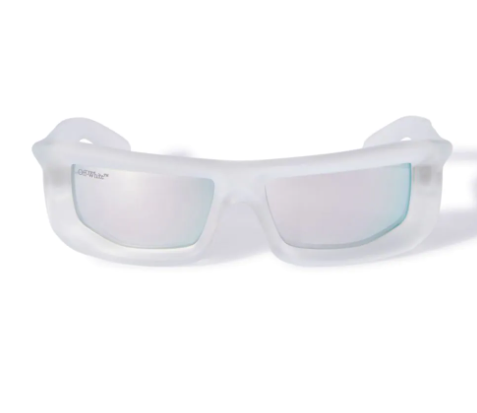 Shop Now
All facial shapes can wear the frames because of their traditional square form and subtle cat-eye tilt. The lenses of the Savannah Sunglasses are made of CR-39, a high-end substance that provides excellent optical clarity and UV defense.
Cady sunglasses
The Cady Sunglasses' modern, sleek design is both edgy and timeless. The sunglasses' tints span from classic black to vibrant pink and blue shades. The lenses are comprised of scratch-resistant materials that offer clear, crisp vision while shielding your eyes from damaging UV rays.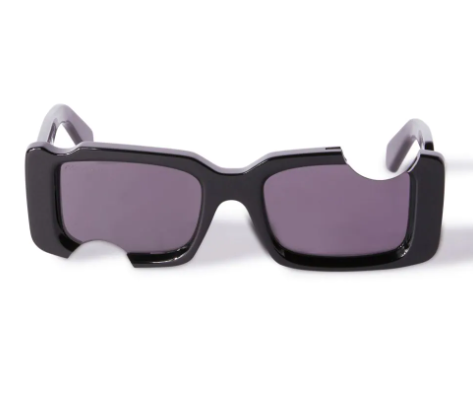 Shop Now
Furthermore, the Cady Off-white sunglasses were made with functionality in mind. The frames are ideal for long summer days spent outside because they are lightweight and pleasant to wear for longer periods.
Virgil
These sunglasses bear the name of Virgil Abloh, the brand's creative director who is renowned for his distinctive and avant-garde designs. You have the option to select the color of the frame that best suits your style from a variety of colors, including black, white, and tortoise.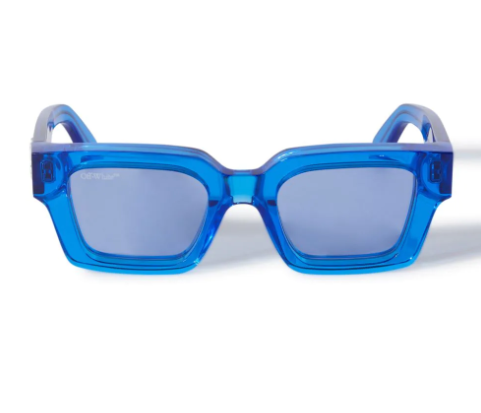 Shop Now
The Virgil Sunglasses will enable you to create a fashion statement that is both daring and stylish whether you're relaxing by the pool or strolling along the beach.
Tips To Style Your Sunglasses
Keep your glasses clean and in good condition. Dirty or scratched lenses can detract from your look.
Different frames flatter different face shapes, so make sure to choose frames that complement your features.
Consider your skin tone and hair color when selecting frames. Warm-toned skin and hair may look best with frames in gold or brown hues, while cool-toned skin and hair may pair well with frames in silver or black.
Experiment with different ways of wearing your glasses - for example, push them up on your head as a headband or wear them on a chain around your neck when not in use,
Experiment with different hairstyles to find the best look with your glasses.
Don't be afraid to switch up your glasses to match your mood or outfit.
Conclusion
Off-white is a known brand of glasses. In fact, this is the best place where you can purchase stunning glasses. But how to choose one for your summer style is a main task. To make it easy for you all, we've compiled a complete list of beautiful off-white sunglasses. Choose your favorite one. Happy Summer!