As the sun rises on Mother's Day in 2023, the world is excited to celebrate the love, care, and sacrifices of the incredible women who shape our lives. This year, the gift-giving game has reached new heights, with thoughtful and innovative presents taking center stage.
Popular Mother's Day Gifts In 2023
This article will unveil the most popular Mother's Day gifts that will warm hearts and create lasting memories. From the latest tech gadgets to personalized treasures, we've curated a list that captures the essence of gratitude and appreciation for the superheroes we call mom.
Read on to discover the perfect gift that speaks your love in a language only she can understand.
Tech Gadgets and Smart Devices
A growing trend in 2023 sees tech-savvy moms embracing gadgets and smart devices to enhance their lives. From staying fit to managing the household more efficiently, these popular gift ideas cater to a modern mom's needs.
Wearable Fitness and Health Trackers
More than just a step counter, the latest wearable fitness devices and smartwatches offer a comprehensive approach to tracking health and wellness. These devices monitor heart rate and sleep quality and offer personalized coaching for workouts and nutrition. This Mother's Day, gift your mom a wearable tracker to help her stay active and prioritize her well-being.
Smart Home Assistants and Devices
With convenience and efficiency at their fingertips, smart home assistants and devices have become increasingly popular. From voice-controlled lighting to automated security systems, these gadgets simplify daily tasks and create a seamless living experience. Introduce your mom to smart living with a smart speaker or home hub, and watch her household management skills soar to new heights.
Virtual Reality Experiences and Gaming Systems
For adventurous and fun-loving moms, virtual reality (VR) experiences and gaming systems present an opportunity to explore new worlds and indulge in interactive entertainment. From immersive travel experiences to captivating games, a VR headset or gaming console can provide an exhilarating escape from the everyday. This Mother's Day, gift her an experience transcending reality and sparks joy like never before.
Clothing Gifts
Clothing is one of the most popular Mother's Day gifts and for a good reason. Clothing can be a great way to show your mom how much you love her in a functional and stylish way.
Clothes should be made of comfortable fabrics like cotton or silk so they're easy on your mom's skin when wearing them throughout the day.
It's important that any clothing you choose has multiple uses so it can be worn in different situations--for example, if you get her a pair of pants with an elastic waistband, she'll be able to wear them anywhere from work to running errands around town!
If possible (and depending on how much money you want), consider buying something customizable like customized T-shirts or sweatshirts where everyone can add their personal touch by writing messages before giving them away as Mother's Day gifts!
Flowers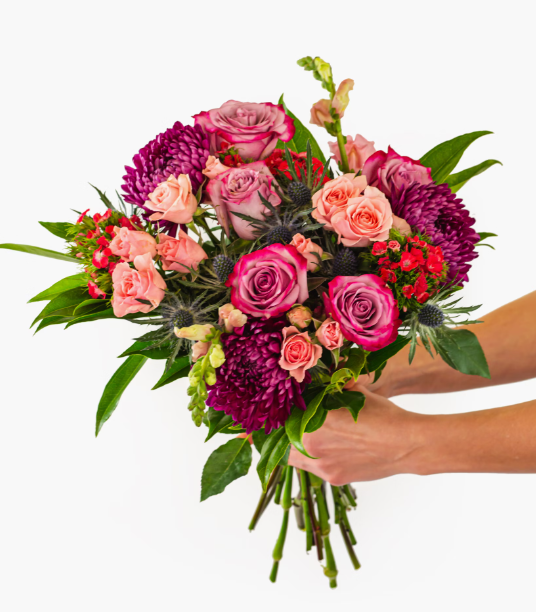 Shop Flowers
Flower bouquets are perfect for Mother's Day because they come in so many different colors and sizes--you can find one that suits her tastes perfectly! If she loves gardening, consider getting her a plant arrangement instead of flowers; this way, she can enjoy them all year!
Home Decor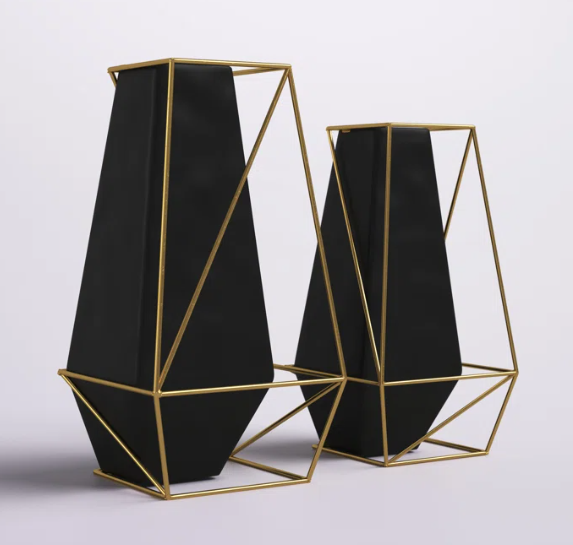 Shop Metal Table Vase
Home decor is one of the most popular gift options for Mother's Day. You can choose a modern or traditional design with many unique pieces. If you want to personalize your gift, plenty of options are also available!
Jewelry

Shop Now
Jewelry is always a great gift for any occasion and is especially perfect for Mother's Day. There are so many different styles of jewelry that you can choose from--you can go with classic gold or silver pieces, or you could opt for something more unique, like a pendant or bracelet. Plus, jewelry is usually pretty affordable too!
UP NEXT: Amazing Mother's Day Gift Ideas That Won't Break the Bank
Conclusion
There are many ways to celebrate Mother's Day and make it special for your mother. You can go out for a nice dinner, take her on a trip, or give her thoughtful Mother's Day gifts. Whatever you choose, spend time with her and make memories together.