A hair mask is a treatment applied to the hair to condition and nourishes the strands deeply. Masks can be made from natural ingredients or purchased as a ready-to-use product.
Masks are usually applied after shampooing and left on for some time before being rinsed out. They can be used weekly or more frequently, depending on the needs of your hair.
While many different types of hair masks are available on the market, they all typically work to hydrate and revitalize dry, damaged, or lackluster hair. If you're looking to give your locks a little extra love, read on to learn more about hair masks and how to choose the best one for your hair type.
Benefits Of Using A Fair Mask?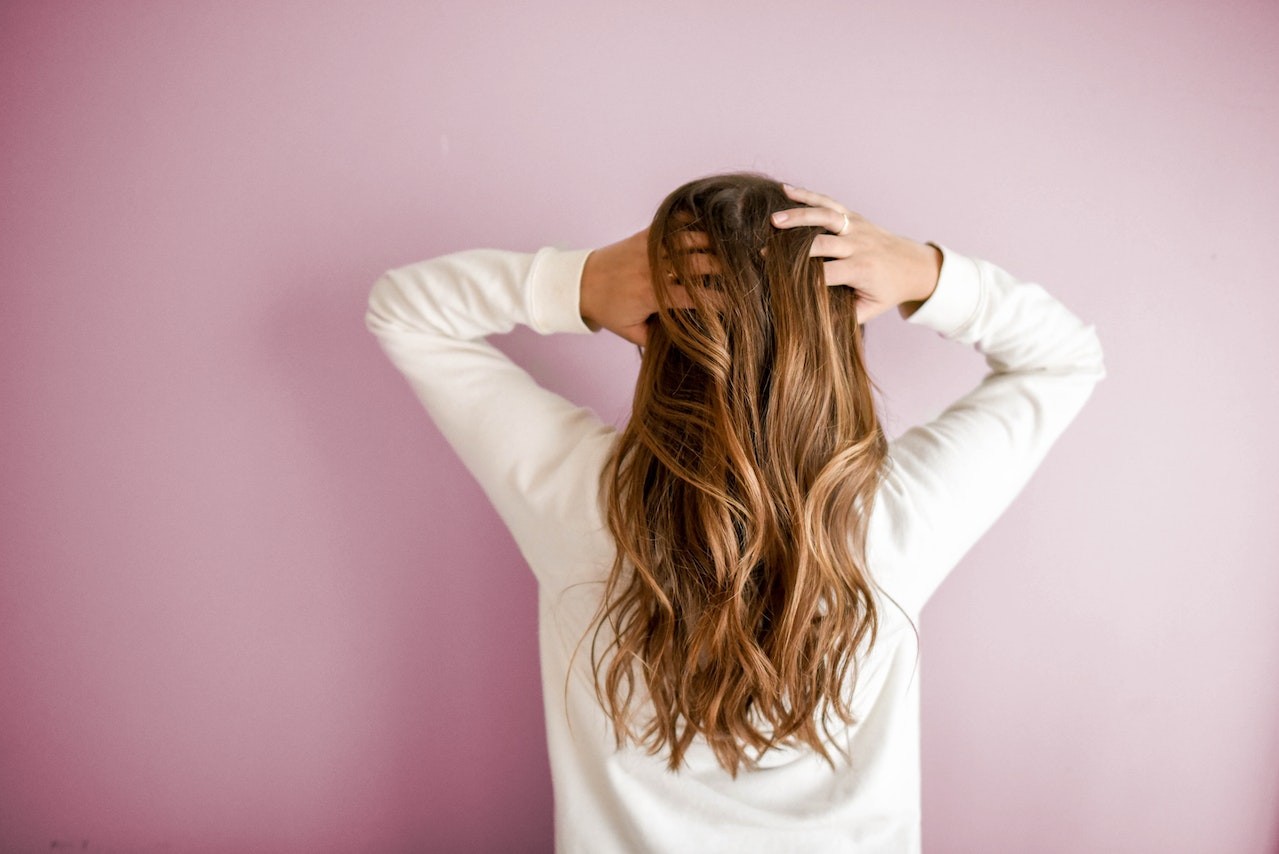 Regular use of a hair mask can offer several benefits for your hair, including:
● Improved hydration and moisture levels
● Added softness and shine
● Increased manageability
● Decreased frizziness
● Reduces split ends
● Prevents breakage
● Enhan
In addition to these benefits, regular use of a hair mask can also help to protect your simple or wavy hair from damage caused by heat styling, environmental factors, and color treatments.
How Often Should You Use A Hair Mask?
The frequency you use a hair mask will depend on your hair type and current condition. For example, if you have dry, damaged, color-treated, rough and frizzy hair, you may benefit from using a mask once or twice a week.
If your hair is healthy and not overly dry or damaged, you may only need to use a mask once every one to two weeks. And if your hair is oily, you may only need to use a mask every few weeks or as needed.
When using a hair mask, less is more for oily hair types. If you have oily hair and use a mask too often, it can make your hair oilier.
To figure out how often to use a hair mask, start with once a week and adjust as needed based on how your hair looks and feels.
The Best Hair Masks For Every Hair Type
If you have dry, damaged, or color-treated hair: try a deep conditioner or intensive mask.
Deep conditioners and intensive masks are great options for dry, damaged, or color-treated hair. These products are typically more emollient than regular conditioners and work to hydrate and nourish the strands deeply.
Look for a product that contains hydrating ingredients like shea butter, coconut oil, or Argan oil. You should also look for a product that is free of harsh chemicals and sulfates, as these can further dry out and damage your hair.
How To Make A Hair Mask At Home?
Plenty of commercial hair masks are available on the market, but why not make your own at home? It's easy to do, and you can customize it to your hair type. Plus, you'll know exactly what's going into it!
Here are some steps for homemade hair masks that you can try:
Step 1: Ingredients
To make a hair mask at home, you will need:
-1 ripe avocado
-1 egg white
-2 tablespoons lemon juice
-1 ripe banana
Step 2: Mix It Up
Mash the avocado and whisk the egg white in another bowl. Mix the mashed avocado thoroughly with the lemon juice. Pour this mixture into the bowl with the egg white and mix until combined.
Step 3: Apply The Mask
Apply the mask to your hair, starting from the roots and working your way down to the tips. Make sure your hair is covered, and then put on a shower cap.
Step 4: Leave On
Leave the mask for 15 minutes, then rinse it with warm water. Apply your usual shampoo and conditioner afterward.
Step 5 (Optional): Extra Treatments
Add a few drops of olive oil or coconut oil to the mask for an extra moisture boost before applying it to your hair.
Step 6: Wash Out
Wash out the mask with warm water and follow up with your regular shampoo and conditioner routine. To get the greatest results, repeat this once every week.
Conclusion
Hair masks are a great way to keep your hair healthy and hydrated. By using natural ingredients, you can give your hair the nutrients it needs to stay strong and shiny. There are many different recipes for hair masks, so find one that works best for your hair type. Apply the mask to wet or dry hair, cover with a shower cap, and leave on for 20-30 minutes. Wash your hair as usual with shampoo and warm water. For optimal results, repeat once or twice per week.