Holiday parties are in full swing once again! Whether attending a work event, a family gathering, or a New Year's Eve bash, you want to look your best. But with so many different occasions and dress codes, it can be challenging to know what to wear.
Holiday Party Outfits For Different Occasions
Here are five chic holiday party outfits perfect for different occasions.
Cocktail Party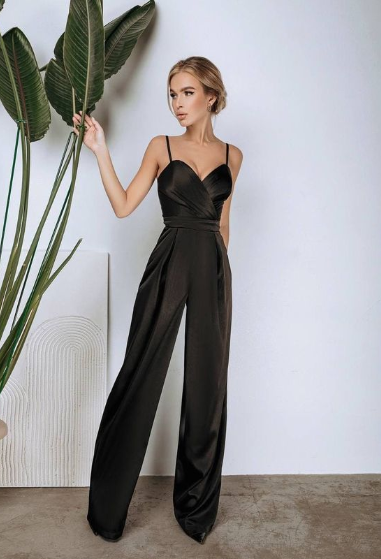 For a cocktail party, you want to look sophisticated and stylish but not too formal. A chic jumpsuit is a great option - it's comfortable, versatile, and easy to dress up or down. Pair it with statement earrings and strappy heels for a touch of glamour. We love a jewel-tone jumpsuit for this occasion - emerald green, ruby red, or sapphire blue. It's festive but still elegant.
Work Holiday Party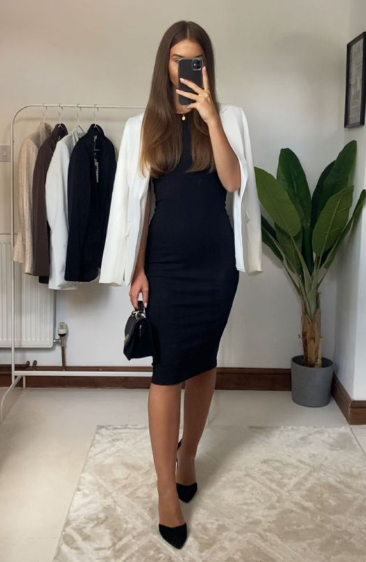 For a work holiday party, you want to strike the right balance between professional and festive. A midi dress is a great option - elegant, sophisticated, and fun. Choose a dress in a bold color or with a playful print, but keep the hemline below the knee. Pair it with simple heels and delicate jewelry for a polished look. Add a cozy wrap or jacket if you're worried about being too cold.
Family Gathering
When spending time with family during the holidays, comfort is key. Women can incorporate cozy sweater dresses, tights, and ankle boots into their wardrobes. Men can opt for cable knit sweaters, dark denim jeans, and loafers. Adding holiday colors and patterns such as plaid, tartan, and fair isle prints can also add a touch of festivity to your outfit.
New Year's Eve Party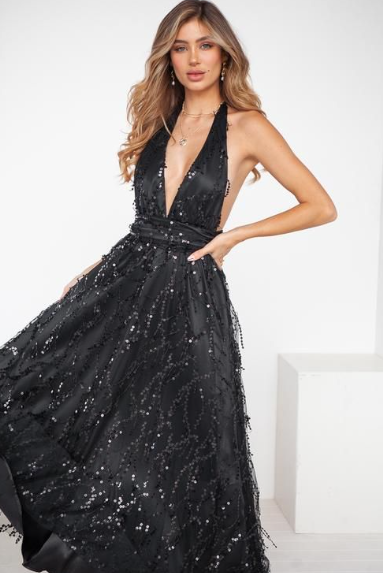 New Year's Eve is the time to embrace all things glitz and glam. For women, a sequin mini dress or a metallic maxi dress paired with sky-high heels and statement accessories is a surefire way to stand out. Men can go for a velvet blazer in a rich color or opt for a suit with a subtle pattern paired with a crisp dress shirt and dress shoes.
The Importance Of Choosing The Right Outfit
In a world where fashion trends change rapidly and a personal style is a powerful form of self-expression, choosing the right outfit cannot be overstated. Dressing appropriately for various occasions not only affects how you feel but also impacts the people around you. Here we will explore the importance of choosing the right outfit for a holiday.
● Setting the Tone and Atmosphere
Your outfit is more than just a piece of clothing – it extends your personality and contributes significantly to the party's atmosphere. A carefully selected outfit that adheres to the theme or dress code of the event demonstrates your enthusiasm and respect for the occasion.
● Boosting Confidence and Self-Expression
Selecting the right outfit can work wonders for your self-esteem. When you have dressed appropriately and feel good about your appearance, your confidence naturally soars. This makes you more approachable and allows you to express yourself more freely, creating opportunities for engaging in conversations and fostering new connections.
● Making a Lasting Impression
Holiday parties are often filled with people from various walks of life – family members, friends, and colleagues. Choosing the right outfit can help you make a lasting impression on those around you.
● Instilling a Sense of Belonging
Dressing up for a holiday party symbolizes embracing the festive spirit and participating wholeheartedly in the celebrations. When you try to dress according to the occasion, it showcases your commitment and instills a sense of belonging and unity among the attendees.
READ MORE: Best Party Shoes To Stay Out All Night
Conclusion
Selecting the right outfit for a holiday party is essential, as it enhances the atmosphere and contributes to your overall enjoyment. So, take the time to plan your attire carefully, keeping the theme, dress code, and style preferences in mind. After all, a well-dressed and confident individual is bound to be the life of any party!