Coming up with dinner ideas for the family can be daunting, especially when you're on a budget and need more time. But with a little creativity and smart planning, you can prepare delicious, nutritious, and affordable meals for your family.
In this blog, we'll share 10 easy and cheap dinner ideas that you can make for your family. These recipes are simple to prepare, require minimal ingredients, and won't break the bank.
10 Delicious and Budget-Friendly Meals For Family
Following are some quick and cheap dinner ideas:
One-Pot Spaghetti with Meat Sauce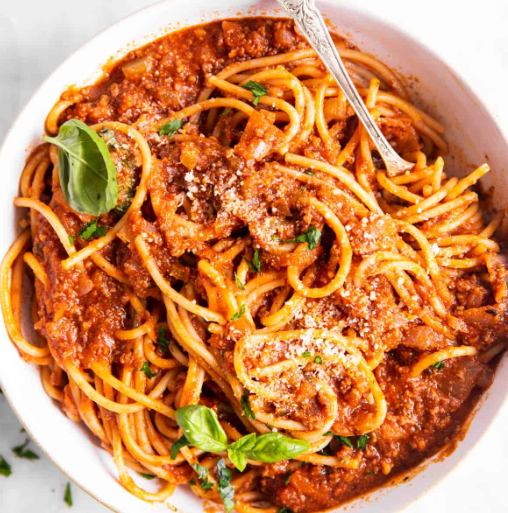 One-Pot Spaghetti with Meat Sauce is a quick and easy dinner idea that the whole family will love. This recipe is perfect for busy weeknights when you have little time to cook. The best part about this recipe is that it only requires one pot, which means fewer dishes to wash.
To make One-Pot Spaghetti with Meat Sauce, you only need ground beef, spaghetti, canned tomatoes, and a few simple spices. The spaghetti cooks in the same pot as the meat sauce, making it simple and hassle-free. This dish is perfect for those who want to enjoy a delicious pasta dinner without spending too much time in the kitchen.
Baked Chicken Tenders with Sweet Potato Fries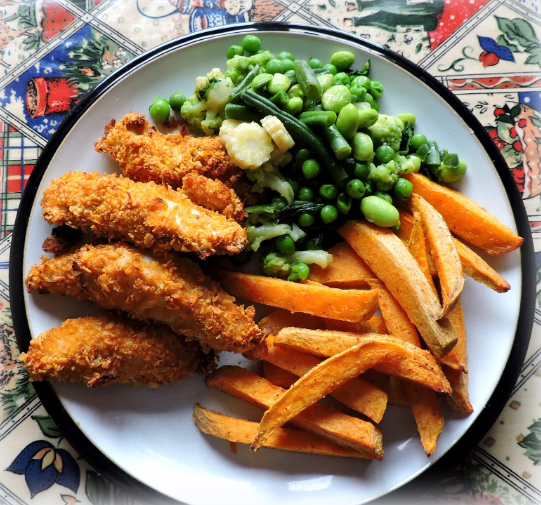 Baked chicken tenders with sweet potato fries are a delicious and healthy dinner idea your family will love. The chicken tenders are coated in a crispy breadcrumb crust and baked to perfection, making them both juicy and flavorful. Sweet potato fries are a healthier alternative to regular fries and add a sweet and savory element.
This meal is easy to make and budget-friendly, as it requires only a few ingredients. You can even make a big batch and freeze the leftovers for another day. Baked chicken tenders with sweet potato fries are a perfect dinner option for busy weeknights when you want to cook something quick, delicious, and healthy.
ALSO READ: 10 America's Favorite Foods Of All Time
Mexican Rice and Bean Skillet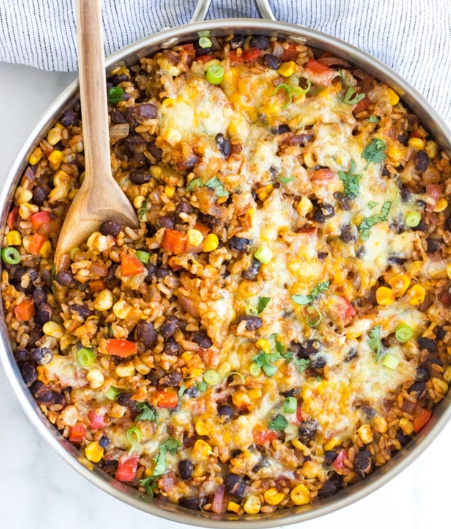 Mexican Rice and Bean Skillet is a delicious and budget-friendly dinner idea packed with flavor. This dish is perfect for those who enjoy Mexican-inspired cuisine and want to try something new. The versatile recipe allows you to add or subtract ingredients to suit your taste preferences.
To make Mexican Rice and Bean Skillet, you will need cooked rice, canned black beans, diced tomatoes, corn, and a blend of Mexican spices. These ingredients are cooked together in a skillet until they are combined and heated through. The result is a hearty and satisfying meal perfect for busy weeknights.
Pasta
Pasta is a versatile and budget-friendly ingredient that can create countless delicious and easy dinner ideas for the family. You can add sauces and toppings to pasta in any way you want, whether you prefer spaghetti, fettuccine, or penne. From classic tomato sauce to creamy Alfredo, the possibilities are endless.
In addition to being easy and delicious, pasta is also a good source of carbohydrates, which provide energy for the body. It can also be paired with vegetables, lean proteins, and healthy fats, making it a well-rounded and nutritious dinner option for the family.
ALSO READ: 7 High Protein Foods You Should Include In Your Daily Diet
Slow Cooker Chili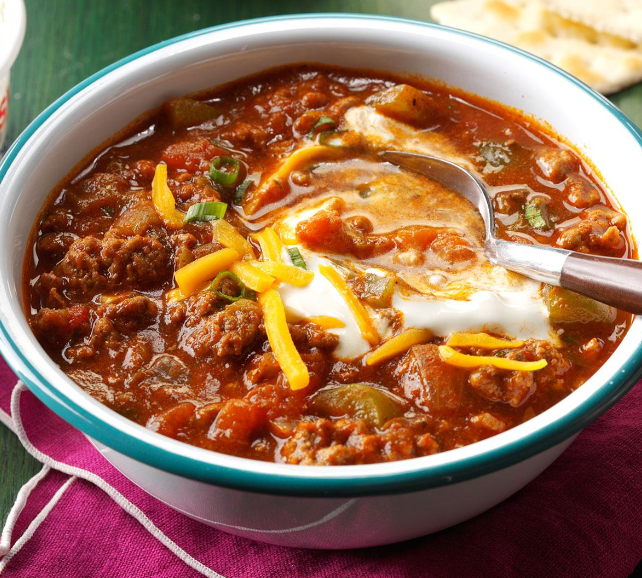 Slow Cooker Chili is a classic comfort food for chilly nights or game-day gatherings. This dish is easy to prepare and allows you to set it and forget it in the slow cooker. The longer cooking time also allows for the flavors to meld together, resulting in a delicious and hearty meal.
To make Slow Cooker Chili, you will need ground beef, canned beans, diced tomatoes, chili powder, and various spices. These ingredients are combined in a slow cooker and cooked on low for several hours.
Cheesy Broccoli and Rice Casserole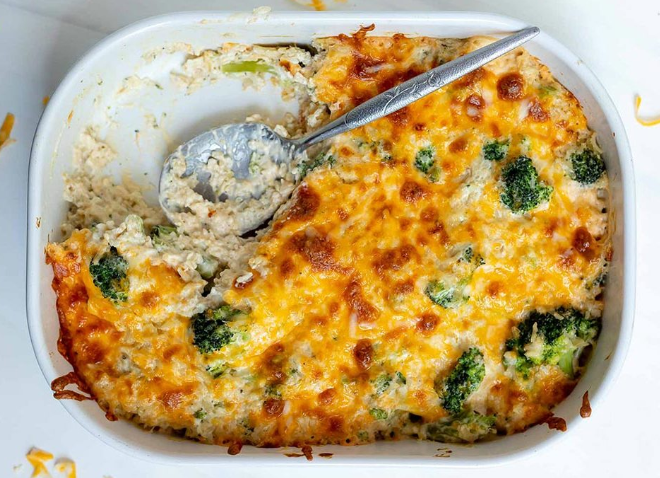 Cheesy Broccoli and Rice Casserole is a delicious and nutritious meal that is easy to make and perfect for family dinners. This casserole is made with simple ingredients like rice, broccoli, cheddar cheese, and cream of mushroom soup and can be ready in under an hour.
The combination of tender rice, flavorful broccoli, and melted cheese creates a comforting and satisfying dish that everyone will love. This casserole is also a great way to sneak in some extra veggies and an option for those looking for a vegetarian or gluten-free meal.
Stir-Fry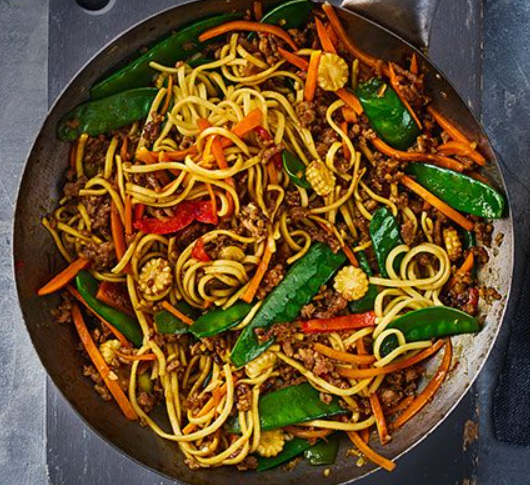 Stir-fry is a cooking technique that originated in China and involved quickly cooking small, bite-sized pieces of food in a hot wok or skillet over high heat. Stir-frying is a great option for busy weeknights because it's quick, easy, and versatile.
You can make a stir-fry with various proteins, vegetables, and sauces to create a delicious and healthy meal in minutes. One of the benefits of stir-frying is that it preserves the ingredients' color, texture, and flavor.
READ MORE: Top 7 Tasty Foods to Eat In Spain
Chicken Caesar Salad Wraps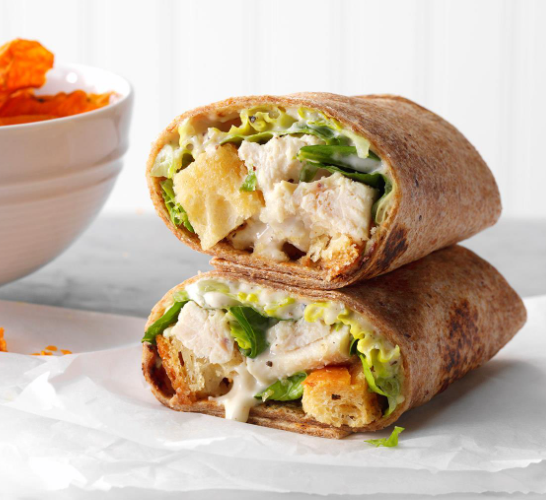 Chicken Caesar Salad Wraps are a quick and easy meal perfect for lunch or dinner. These wraps are made with cooked chicken, romaine lettuce, Caesar dressing, and shredded Parmesan cheese, all wrapped in a soft tortilla.
Combining the crispy lettuce, savory chicken, and creamy dressing creates a delicious and satisfying meal that can be ready in just a few minutes. These wraps are also a great way to use leftover chicken and can be customized to your liking by adding additional toppings like croutons or bacon bits.
Grilled cheese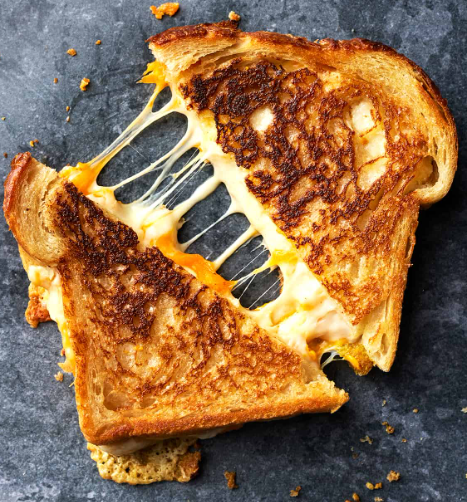 Grilled cheese is a classic American comfort food consisting of melted cheese sandwiched between two slices of bread, grilled or toasted until golden brown. Grilled cheese is a popular and easy meal that can be made with just a few ingredients and is loved by kids and adults alike.
You can customize your grilled cheese using different types of bread and cheese or add extras like bacon or tomatoes.
Quesadilla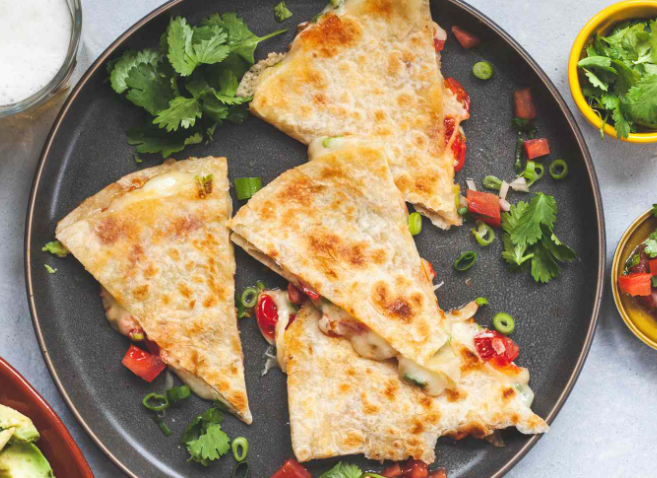 Quesadilla is a Mexican dish that has gained immense popularity worldwide due to its simplicity, deliciousness, and versatility. The dish consists of a tortilla filled with cheese and other choice ingredients, folded, and then grilled or pan-fried until the cheese is melted and the tortilla is crispy.
Quesadillas are perfect for a quick and easy dinner or snack option, as they require minimal preparation and can be customized to suit different tastes and dietary preferences. They can be filled with anything from shredded chicken or beef to vegetables, beans, and even fruits, making them a versatile and satisfying meal option for any time of the day.
UP NEXT: 15 Ideal Picnic Foods In Summer
Conclusion
Meal time with family is important and can be made easier by having some go-to and cheap dinner ideas that are easy to make, and family-friendly. These 10 dinner ideas provide options for different tastes and preferences. Give these recipes a try and see how they work for your family!