Black living room ideas will spruce up your décor. After all, the color may make your room or entire house look unique because it has a fascinating, bold aspect.
It makes sense that you'd want to update your living room with some new living room color ideas because we tend to spend a lot of time there, especially now that work-from-home lifestyles are increasingly prevalent.
The richest, darkest, and most entrancing color you could choose in a living room is black. Covering the entire area in black will give it a strong personality. Don't you know where to begin decorating in this new color? Don't worry — we've got some ideas for you! These black home decor ideas will help you create a space that's all your own.
Is Black Good For A Living Room?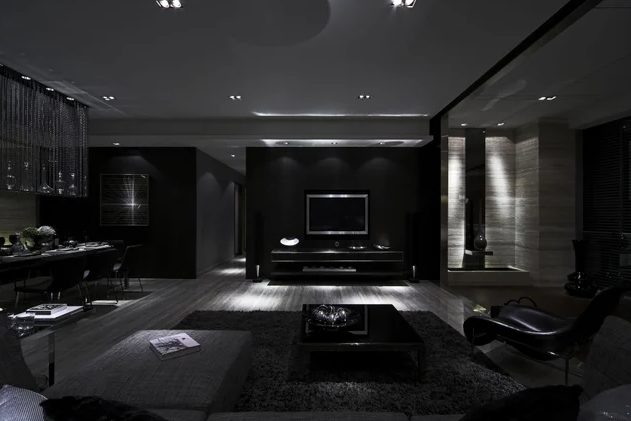 Black can be an excellent choice for your living room if you don't want it to look too dark or gloomy. A good way to incorporate black into your living space is by choosing furniture with black accents, such as throw pillows, rugs, or artwork. You should also consider choosing darker shades of paint for walls because they'll make your room appear brighter than lighter shades would do on their own.
Ways to Incorporate Black Home Decor
Here are some ways you can incorporate black into your living space.
Black Accent Wall
A black accent wall can add visual interest and create the illusion of more space in your small living room.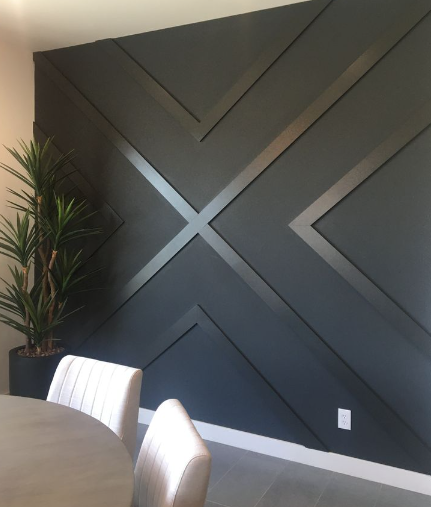 Paint the back wall of your living room black, then choose one or two other walls to paint in another color. Choose a white sofa and redecorate it with gold or brass accents to brighten the room and keep it from feeling too dark or overwhelming.
Get Creative With Curtains And Window Coverings
Curtains are another great way to add black accents throughout your home. Whether you choose a solid block of blackout curtains or patterned fabric curtains with sheer panels in between them, they'll help create a cohesive look while adding both style and function to your space.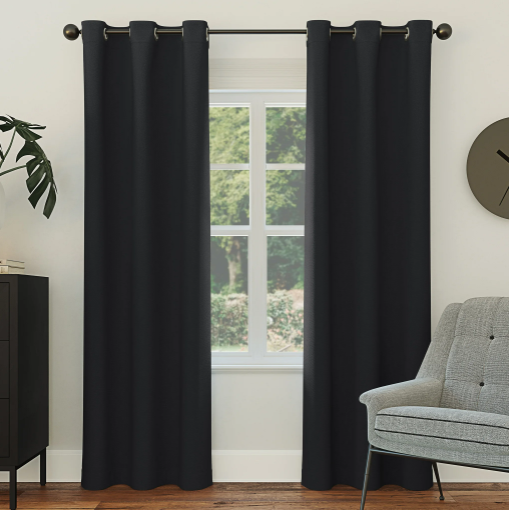 Shop Black Curtains
Curtains come in different fabrics and styles, so there's something for everyone, no matter their taste!
Go Monochromatic
Another way to incorporate black home decor into your living style is by going monochromatic with all of your furniture and accessories.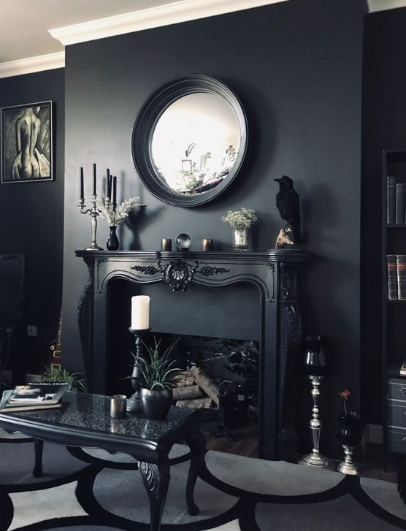 Instead of having multiple colors in one room, use just one color scheme throughout the entire house so everything matches perfectly.
Use Black Furniture
Black furniture tends to be more formal than other colors, so if you want a more elegant look in your living room, consider using it there instead of in other rooms of your home.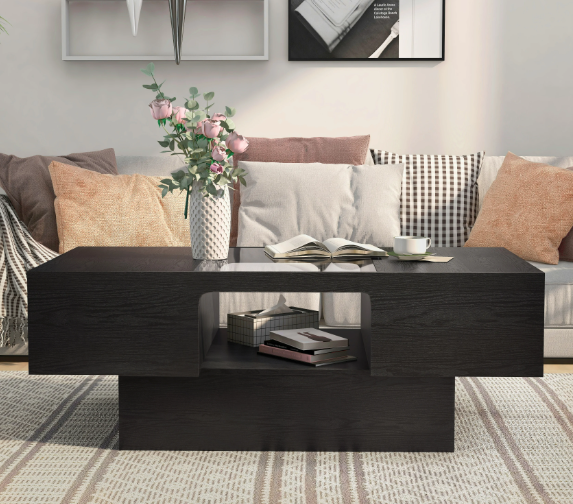 Shop Black Furniture
You can also use black furniture in conjunction with other colors if you want something more casual or transitional in style.
Use Black Accessories as Decorations Around Your Home
One of the easiest ways to incorporate black home decor into your living area is through accessories like lamps and vases. These items can be placed on tables or shelves throughout the house to add color and style without taking away from other pieces in the room. You can also use them as decorations by placing them on top of other pieces of furniture like tables or headboards.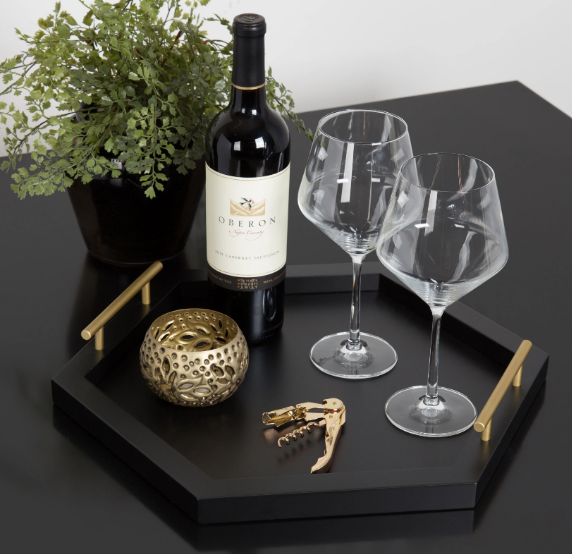 Shop Black Decoration Pieces
Resources for Black Home Decor
Here are some resources to get you started:
Pinterest
A great place to find ideas and inspiration for your black decor project. There are boards dedicated to black decor and images tagged with #blackhomedecor, which can be filtered by color or other categories, such as outdoor spaces and bathroom design.
Instagram
Just search for #blackhomedecor on Instagram and see what comes up! You'll find beautiful images worldwide — from bedrooms to bathrooms and kitchens.
Online Marketplaces
Find unique pieces from designers worldwide on sites like Etsy, eBay, and Amazon Handmade. For example, on Etsy, thousands of handmade products are available in black, including paintings, rugs, lamps, and more — many of which are made by local artists who live near you!
READ MORE: 23 Ideas for Designing Interior for House
Conclusion
We hope you have found this article helpful and that it inspires you to decorate your home with black accessories, wall hangings, and other decorative pieces. It's fun to be daring and allows you to try new styles. Don't be afraid of change.