What are you going to wear on your birthday if you haven't decided yet? You should do everything in your power to make the most of this once-a-year opportunity. There is no hard and fast rule for what to wear on your birthday, but you should start by thinking about what styles of dresses look best on you. Dresses, jumpsuits, and suits are all available options, as are skirts and blouses. Then, you decide if you want it to be mini, midi, or maxi.
Scroll down to check out all of these stylish party outfits, and give yourself a head start on planning your birthday party at the same time.
Stylish Birthday Dresses To Shop Now
White Backless Lace Dress - Lulus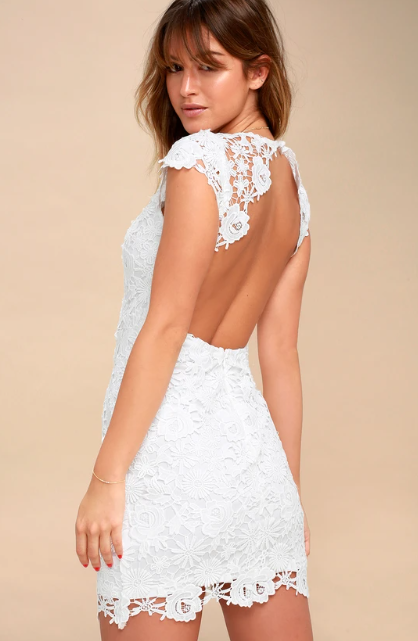 Shop Now
In the Lulus Romance Language White Backless Lace Dress, let your style speak for itself on your birthday! Elegant floral lace is used as an eye-catching overlay on knit fabric to make a princess-seamed bodice and a bodycon mini skirt.
Shake It Up Sequin Fringe Mini Dress - Windsor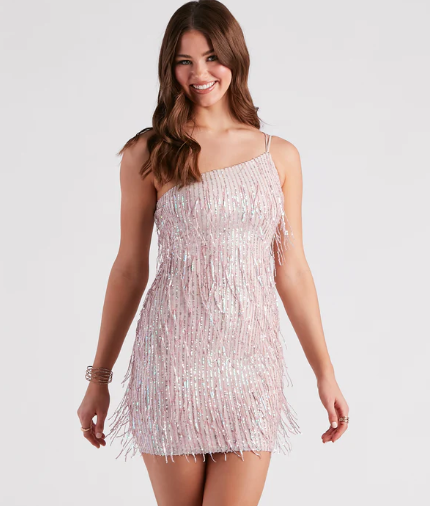 Shop Now
Wearing this fun and flirty mini dress that is embellished with sequins is sure to make your birthday a memorable one. It is sleeveless and has a one-shoulder neckline, and it has dual adjustable spaghetti straps. It has a bodycon silhouette and features an all-over fringe design on lined mesh fabric. Add a pair of platform heels to finish off the look.
Sky Blue Ruched Midi Bodycon Dress - Femme Luxe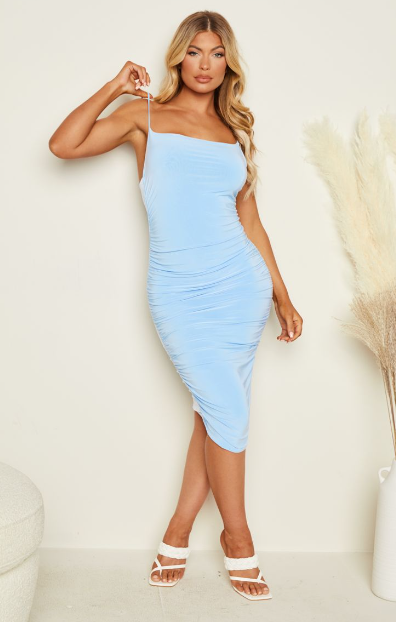 Shop Now
Enjoy your birthday in a dress that fits like a second skin thanks to Pale Blue Ruched Midi Bodycon Dress, which features ruched detailing and a bodycon silhouette. This dress is destined to become a wardrobe staple thanks to its slinky, bodycon construction, which provides an exceptional fit.
Off The Shoulder Wrap Midi Dress - Boohoo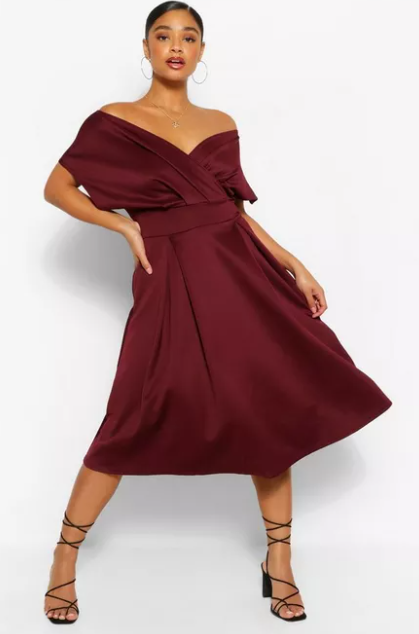 Shop Now
This wrap dress is about to become one of your go-to pieces for special occasions, like your birthday. There is no question that a plus-size wrap dress is deserving of a spot in your collection of dresses. It features a design that wraps around your body, drawing attention to your waist, and creating a gentle V-shaped neckline. It's time to show off your figure in this figure-flattering dress, whether you prefer floral patterns, understated black, or statement red for a night out with your significant other.
Premium Tailored Blazer Dress - NastyGal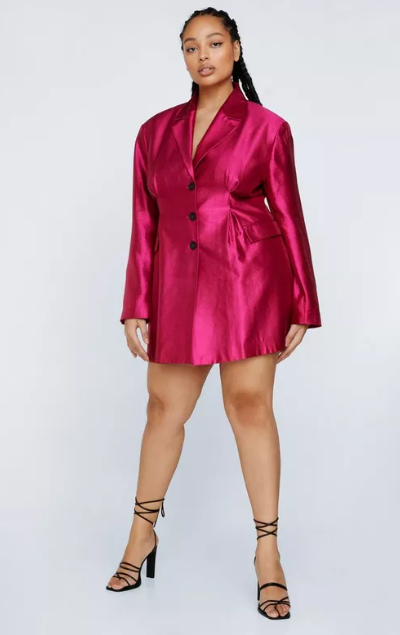 Shop Now
This dress is perfect for celebrating your birthday in style. Wear it! This stylish blazer dress exudes self-assurance thanks to its figure-flattering fit-and-flare silhouette, which showcases an outstanding cinched waistline. Additionally, the dress has a V-neckline and a flirty mini-length. Combines well with open-toed heels to create an elevated look that is appropriate for a variety of places, from happy hours and parties to date nights and special events.
Satin Square Neck Corset Skater Dress - PrettyLittleThing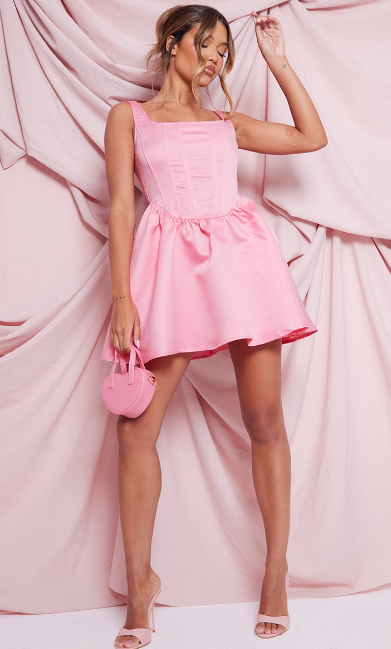 Shop Now
With this pink satin square neck corset skater dress, you can finally stop stressing about what to wear to your birthday party. The fact that it is made out of satin and has a square neckline and a corset detail makes it pretty much impossible to dislike. This skater dress is ideal for any event you have planned, from a brunch get-together with your girlfriends to a formal affair that you have on the calendar. Add a pair of heeled mules in a matching hue along with a mini bag that makes a statement for a dreamy finish.
Conclusion
Finally, I hope you have a wonderful birthday, whenever it is, and that you found some nice outfit ideas in this post, whether you prefer a more formal or more casual look.