Face toners are a wonderful addition to your skincare routine if you suffer from acne or excessive oil production. After cleansing with water, a toner can be used as a second cleansing technique to remove any leftover oil, product, dirt, bacteria, pollutants, and debris from the skin.
If you experience acne, it may be time to add a toner to your daily hygiene regimen. However, before deciding on a specific formula, it is essential to consider your skin type to locate the ideal toner.
To find the best toners for acne-prone skin, we spent countless hours researching the most popular options on the market. We narrowed the list by considering criteria such as ingredients, benefits, and price.
Best Face Toners For Acne-Prone Skin
Following are some of our top pick face toners for acne-prone:
La Roche-PosayEffaclar Clarifying Solution Toner
The purifying toner from La Roche-Posay eliminates acne and enhances the overall appearance of your skin. The oil-free, fragrance-free, and paraben-free liquid product was designed for acne-prone, sensitive, and combination skin.

Shop Now
It contains 0.5% salicylic acid and 0.5% glycolic acid. This pair of exfoliating products works diligently to enhance the appearance and texture of your skin. AHAs remove dead skin cells from the surface of the skin, while BHAs penetrate the skin to unclog pores.
The Ordinary Glycolic Acid 7% Toning Solution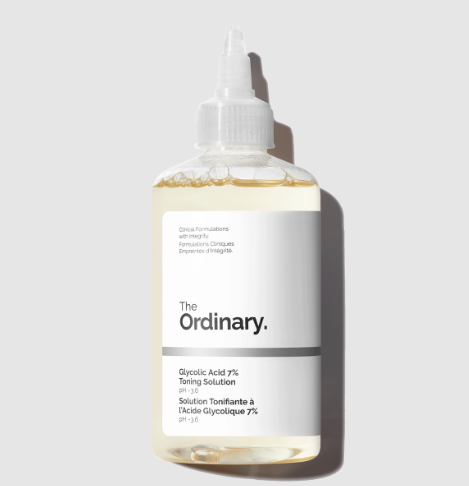 Shop Now
This toner is useful for treating acne since it contains glycolic acid (AHA). The glycolic acid in this toner gently exfoliates the skin, which helps unclog pores and reduce their appearance. It is important to note, however, that this toner contains a greater concentration of glycolic acid, at 7%. This means that it should only be used once per day after purification. If you're new to exfoliating acids, start by using them every other day at first.
Tower 28 SOS Daily Rescue Facial Spray
Tower28 cosmetics and hygiene products are well-known for being skin-friendly. This toner is quite popular due to its extraordinary capacity to soothe, purify, and repair inflamed skin. It comes in a red fire engine spray bottle. It bears the National Eczema Association's Seal of Acceptance, indicating that it can aid with eczema flare-ups. Many users, however, claim it helps with inflammatory acne and perioral dermatitis.

Shop Now
The major ingredient, hypochlorous acid, is responsible for the formula's efficacy in reducing redness and irritation. Hypochlorous acid is found naturally in white blood cells and possesses antibacterial and anti-inflammatory qualities that aid in the defense against invading invaders and promote recovery.
Ole Henriksen Balancing Force Oil Control Toner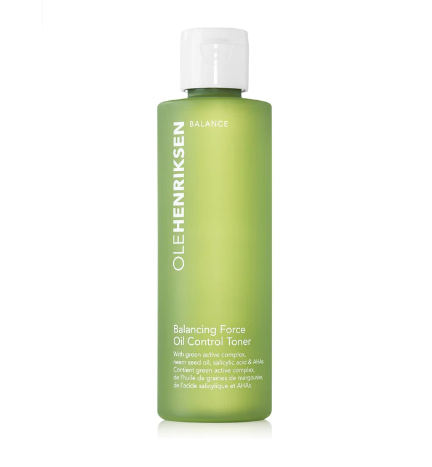 Shop Now
This toner contains three hydroxy acids that, when combined, provide a "powerhouse punch" against oil and acne. They "collectively exfoliate the skin, clear the pores, and reduce sebum production," while the witch hazel tightens the pores and further reduces oil. However, it will not dry out your skin; botanical oils such as green tea, eucalyptus, algae, and Irish moss will hydrate, calm irritation, and provide an antioxidant boost.
Burt's Bees Sensitive Toner with Aloe & Witch Hazel
Burt's Bees created this toner with sensitive skin in mind by adding naturally occurring ingredients such as witch hazel and aloe vera. Witch hazel is a useful toner component since it acts to unclog pores and remove pollutants from the skin. It also has anti-inflammatory qualities and can help to soothe acne-prone skin.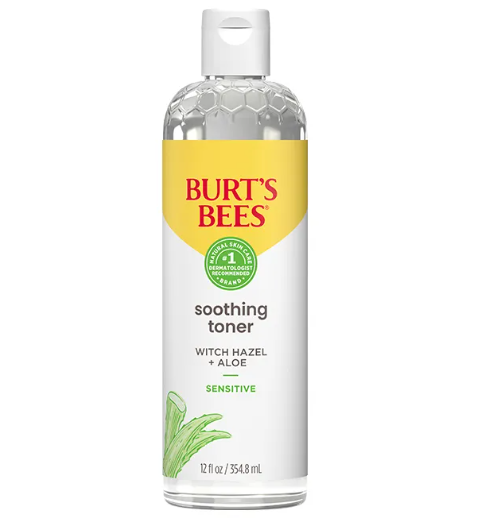 Shop Now
Aloe vera will then work to restore the required moisture to the barrier, preventing irritation. For best results, apply this toner to clean, dry skin after cleansing. It should work to restore the skin's pH balance, leaving it looking and feeling healthier.
Dr. Barbara Sturm Balancing Toner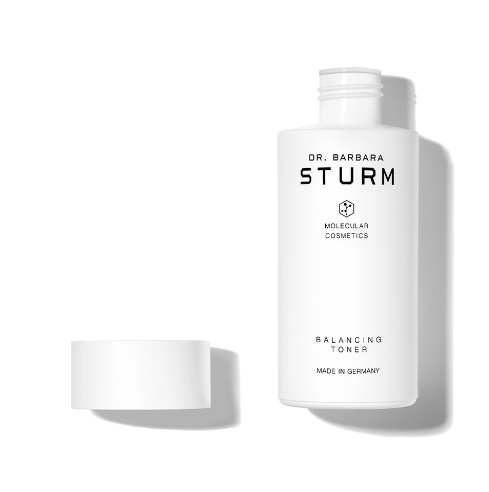 Shop Now
Dr. Barbara Sturm's Balancing Toner is pricier than the others on our list, but it contains no abrasive ingredients and helps treat sensitive, acne-prone skin. It is, nevertheless, a wonderful alternative for people who want to use a toner daily without feeling irritation. It's a great way to get rid of extra oil and particles that your cleanser didn't get rid of.
This solution, in addition to eliminating oil and makeup residue, contains a sugar biovector, which helps maintain the skin's delicate pH balance and reduces oil production.
SK-II Facial Treatment Clear Lotion Toner
When a component of a product is patented, you can be confident in its superior quality. The main ingredient in the SK-II Facial Treatment Clear Lotion Toner is PiteraTM, a trademark ingredient containing 50 micronutrients. These conditioning agents, along with alpha hydroxy acids (AHAs), work to improve the overall appearance of your skin, commencing with uneven skin texture.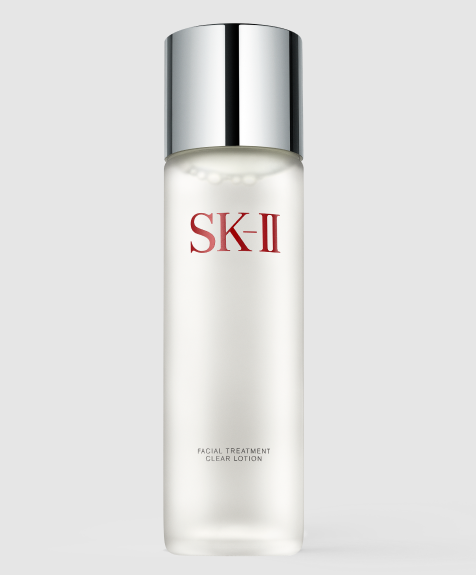 Shop Now
If you are not careful, you might pour out too much of the product because the solution is slightly liquid and runs out of a little opening at the top of the frosted container. The solution is transparent and quite lightweight.
ALSO READ: The Best Moisturizers For Acne Prone Skin
Conclusion
Our best pick is the Tower28 SOS Daily Rescue Facial Spray, which comes in a cute spray canister. Because it contains hypochlorous acid, it differs from most other toners on the market. Your skin should appear brighter, more even, and substantially more relaxed after using it.