In a world where laptops have become indispensable tools for work, education, and entertainment, finding the perfect balance between affordability and performance can be daunting. With an overwhelming variety of options, it's easy to feel lost.
Budget-Friendly Laptops For Everyone
In this article, we present five remarkable laptops under $500, handpicked for their excellent features and cost-effective pricing, ensuring that everyone can benefit from the power of technology without burning a hole in their pocket. So sit back, relax, and let's dive into the world of affordable laptops catering to various needs and preferences.
Lenovo Chromebook Duet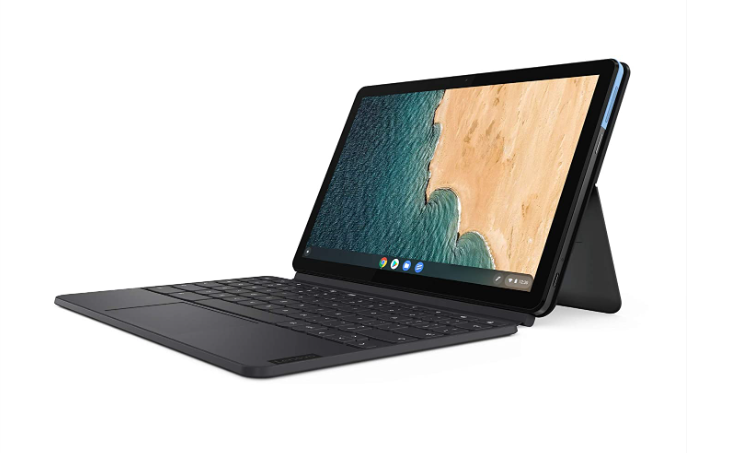 Shop Now
The Lenovo Chromebook Duet is a versatile 2-in-1 laptop that combines a Chromebook's power with a tablet's convenience. Sporting a 10.1-inch Full HD touch display, this compact device is powered by a MediaTek Helio P60T processor, 4GB of RAM, and 64GB of storage.
The detachable keyboard allows for a seamless transition between laptop and tablet modes, catering to various usage scenarios. With its lightweight design, 10-hour battery life, and access to the Google Play Store, the Lenovo Chromebook Duet is perfect for on-the-go productivity, entertainment, and multitasking.
Asus Chromebook Flip C536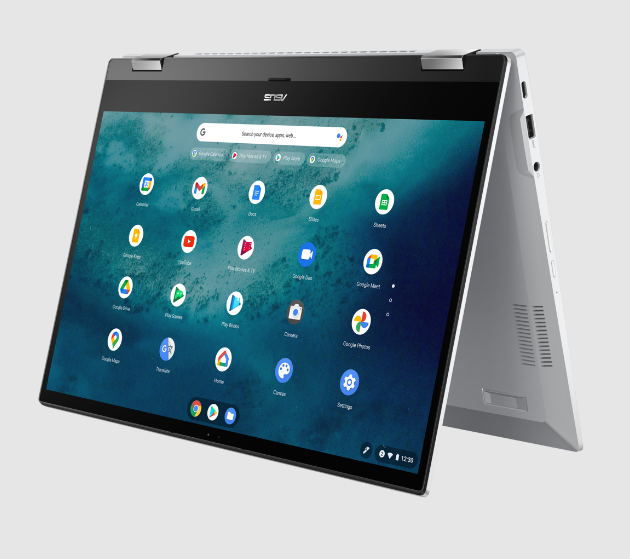 Shop Now
If you desire a larger screen and a number pad, the Asus Chromebook Flip C536 is a good option. Its vivid, 15.6-inch touchscreen gives you extra space to work or watch media, and the number pad is handy if you need to enter a lot of data. The illuminated buttons and extra-wide trackpad of the Flip C536 are pleasing and responsive. However, while the C536 will last longer when not plugged in, it is too bulky and hefty to carry around regularly.
Because of the 15-inch display, the Flip C536 is heavier and bulkier than our other recommendations, making it less portable—we don't recommend it if you need a laptop to carry to work, class, or even a coffee shop.
Dell Inspiron 14 3000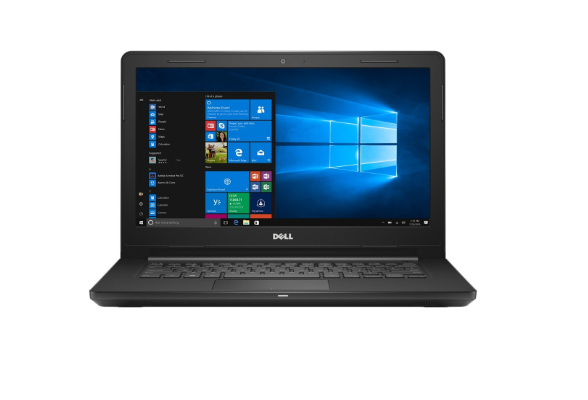 Shop Now
The Dell Inspiron 14 3000 is an affordable laptop that balances performance and portability. This laptop delivers efficient performance for everyday computing tasks and is equipped with an Intel Pentium Silver N5000 processor, 4GB RAM, and 128GB SSD storage. Its 14-inch HD display provides clear visuals, while its lightweight design, weighing only 3.9 lbs, makes it easy to carry around.
With a range of connectivity options such as HDMI, USB 3.1, and an SD card reader, the Dell Inspiron 14 3000 is a great choice for students and professionals seeking a cost-effective solution for their basic computing needs.
The Acer Chromebook 317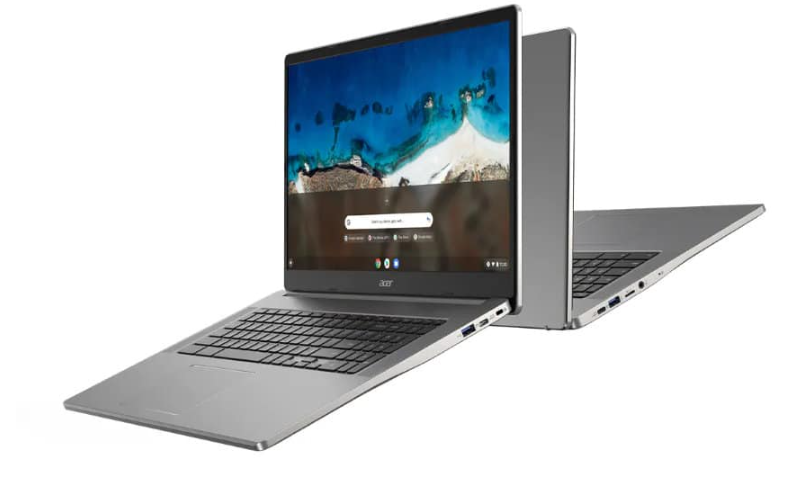 Shop Now
The Acer Chromebook 317 has an 11.6-inch HD touchscreen display, an Intel Celeron N4100 processor, 4GB DDR3 RAM and 32GB of eMMC storage. The laptop also has a battery life of up to 10 hours on a single charge.
The laptop features dual-band 802.11ac Wi-Fi, Bluetooth 4.2, USB 2.0 ports, an SD card reader, and a 720p webcam for capturing photos or videos. The Acer Chromebook 317 has Google Chrome OS installed, making it easy to use and maintain.
Asus Chromebook Detachable CM3

Shop Now
The Asus Chromebook Detachable CM3 disguises itself as a tweed-bound journal. Lift the cover, however, and you'll find a multipurpose 2-in-1 laptop with a stylus if you want to journal.
While the Detachable CM3 isn't the most powerful Chromebook, its bright display, and compact form make it an ideal content consumption and online browsing gadget that fits effortlessly into any bag.
While the CM3 is expensive for having a MediaTek processor inside, it makes up for it with nearly 12 hours of battery life and a sturdy casing. It is, without a doubt, one of the greatest laptops, around $500.
UP NEXT: 7 Cool Tech Gadgets To Buy In 2023
Conclusion
If you are on a tight budget and need a laptop, there are plenty of options. Just take the time to research, compare products and prices, and choose the best one at the right price. There's no reason to let expenses prevent you from getting what you want.