If your parents are like most people, they probably have a computer several years old and might be unable to handle the latest games or run their favorite programs without lagging or crashing. Saving money on things like computers can be difficult since prices tend to drop dramatically as newer models are released.
Still, there are some strategies you can use to help your parents save money on their computers without replacing them with something useless to them. Here are five tips to help your parents save money on their computers.
Ways To Save Money On Your Parents' Computer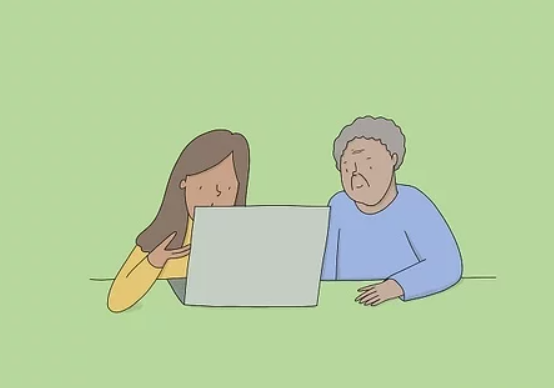 Make Sure They Have Virus Protection
The first step in helping your parents save money on their computers is to have them install a virus protection program. Viruses can slow down a computer and make it unusable. The time spent repairing the laptop could be better spent doing other things. A good virus protection program will help them keep their system clean and running at top speed.
There are many different protection programs, so your parents need to find the one that best meets their needs. Generally speaking, they want something that won't burden their computer's performance yet still offers strong protection against viruses and other malicious software. They may also want to find something compatible with their browser type or some form of parental control if they're using it to monitor their kids' activities online.
Use An Alternative Web Browser
There are many browsers to choose from, but if your parents want a simpler experience, Google Chrome is best. It's fast and intuitive to use and has all the necessary features. With Chrome, they can sync their bookmarks with other devices and store their passwords securely in a vault.
They can also get personalized recommendations on new features or extensions to use based on their past browsing behavior. And with built-in antivirus protection, there's no need for them to download an expensive security suite separately.
Upgrade Their RAM
RAM is the amount of data stored and processed by a computer's internal memory. If your parents use an older model, they have less than 4GB of RAM. Upgrading their RAM to at least 8GB will give them much-needed extra space and make everything run smoother. You can do this by installing a new RAM chip into the computer or by upgrading the existing one.
Offer Tech Support When You Are Around
When I was in college, I found that many of my friends didn't know how to use their computers and were spending a ton of money on repair fees. My dad also wasn't great with technology, so I would help him out when I was home, and he needed some assistance. It made me realize that not everyone has a background in computer science like myself. If your parents are having computer issues, you can take some simple steps to help them out!
Replace Their Hard Drive With An SSD
After a few years, hard drive performance will degrade, and it might be time to replace the hard drive with an SSD. A new computer may also be in order. However, you can do a few things to help your parents save money on their computers.
For example, you could format their hard drive and reinstall the operating system on their computer to eliminate any junk slowing it down. You could also disable Cortana, so they aren't being tracked by Microsoft or push unwanted updates to their PC that take up space and slow it down.
UP NEXT: 5 Little-Known Ways To Use Your PC Like A Pro
Conclusion
Now that you've learned about the benefits of this new technology and how it could benefit your parents, it's time to sit down with them and help them make a decision. Explain the benefits, show them the equipment and software, and offer to set everything up for them. When you're done, tell them about how they can save money on their computer by using what we covered today. They'll have a lot more options open to them now.