There are a lot of things on people's bucket lists for places to see and things to do; that's a fact. What about water sports? How many of us have considered them?
There is a wide variety of water sports available. Having fun, being thrilled, and experiencing something unique are the best parts of them. Because they are technical and require water sports equipment, you can hire a company to do them all for you.
Want to challenge yourself? What's stopping you from trying something new? Listed below are 10 water sports that you should at least try once in your life.
Top 9 Water Sports For You Must Try
Scuba Diving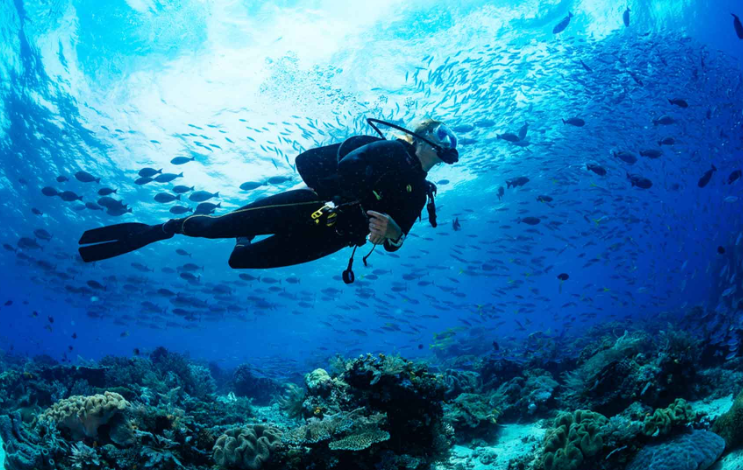 Almost everyone knows what scuba diving is; it is the diver with an air tank on his back and a mouthpiece. The basic scuba set-up is a tank of compressed oxygen on the diver's back, connected to a mouthpiece. Divers breathe oxygen through mouthpieces.
With the right instruction, Scuba is fairly easy to learn. Although there is basic gear one will need, equipment rental is a suitable alternative for those who don't wish to buy it. There is also a certification needed. It is much cheaper than most people have been led to believe.
Seeing things from a different perspective can provide a whole new outlook on life. Scuba diving gives you access to underwater life in a way nothing else can.
Banana Boat Ride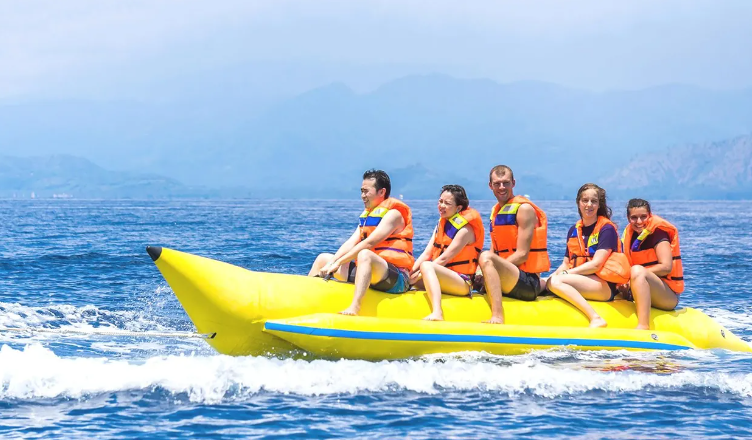 This summer, you can try a banana boat ride with your friends and family. Banana boats are inflatables that are towed by motorboats, so they can be quite bumpy.
It is very fun to ride a motorboat as it provides a very enjoyable experience during the hot summer days, and you are sure to have a great time. You must always wear a life jacket when riding these boats, as safety is paramount.
Flyboarding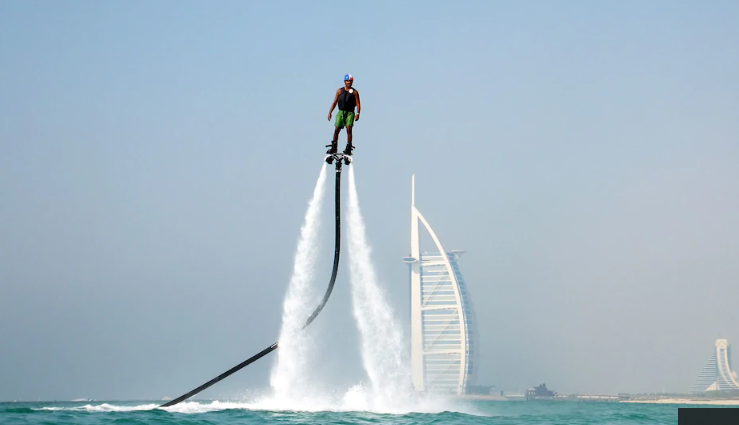 Flyboards are similar to wakeboards, but they are attached to jet skis and powered by them. They have boots and a hose that connects them to the jet ski. Riders wear boots on the board, and the jet-ski powers it. A jet-ski provides thrust through water pressure, which is what allows the rider to fly across the water.
There is no doubt that Flyboarding is one of the most futuristic water sports available, and it is guaranteed to provide lots of excitement for thrill seekers. Flyboarding is also a pretty new water sport, which is easy for the average person to do without any prior knowledge or training.
Parasailing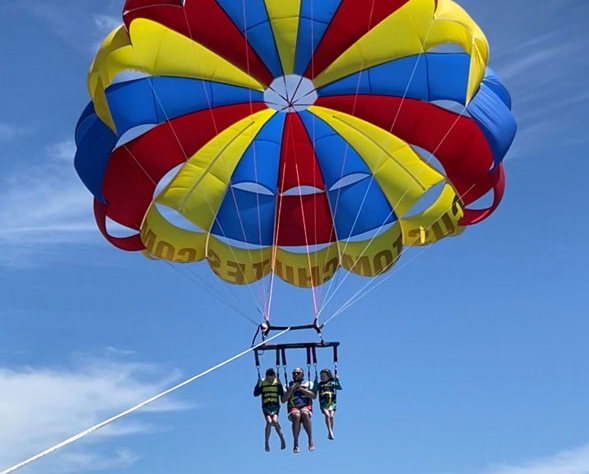 A parasailing ride consists of a person attached to a parachute-like canopy riding across the sky on a boat. Some canopies can accommodate two or three passengers, so the rider can take in the ocean's splendor. A parasailing ride can take you up to 600-1200 feet in the air. It's like soaring through the sky like a bird without wings.
The idea for a towable parachute came from an unlikely source: NASA. The space agency modified the chute to provide pilots with survival training in case they were forced to make an emergency landing in water.
Parasailing became a common sight along coastlines in the late 1960s after tour operators caught on to it. As parasailing became more popular, new technology followed, adding more passengers to a single ride, taking passengers higher, and increasing safety.
Kayaking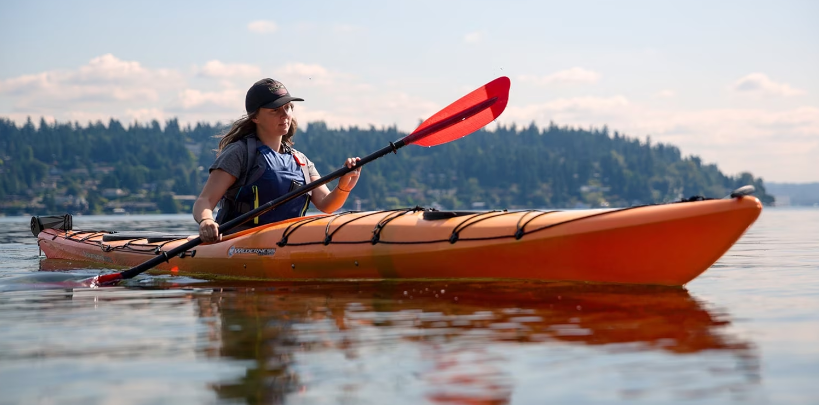 The sport of kayaking allows you to enjoy the summer as you will be able to paddle the kayak in the cool air while you enjoy the cool breeze. If you are a beginner to the sport or you are a fan of an adrenaline-packed vacation, you should review the latest kayak gear available on the market to find your dream kayak.
It is important to note that kayaks come with different features and have different prices, so you need to consider the features that you want before purchasing one.
Canyoning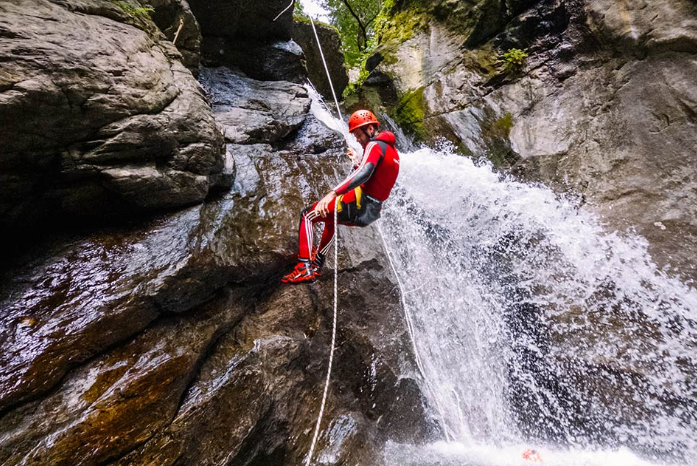 There are some tight and deep gorges built by the river's water; canyoning involves traversing them. There are waterfalls and natural ponds that we jump across, slide, or use ropes to cross. This recreational journey takes place in a beautifully wild and natural environment.
It depends on the age, skills, and feelings of the individual to execute the canyon downhill. There is a wide range of activities to choose from, such as a half-day family discovery trip to a seriously competitive race. Children must weigh at least 30kg and must enjoy playing in the water and knowing how to swim.
A large majority of Olympic medals have been won by European nations, with only New Zealand among the top ten in the sport's history. Great Britain is currently ranked 16th, with 19 medals.
Skimboarding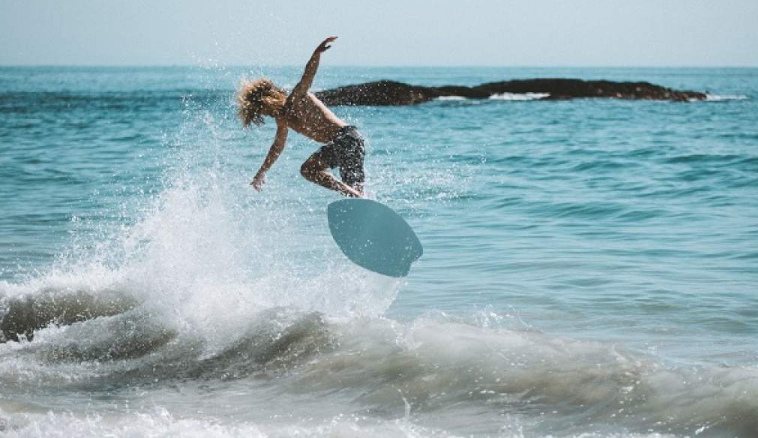 Surfing in shallow water is similar to skimboarding, but skimboards are smaller than surfboards and do not have fins. It is best to practice skimboarding on the wet sand and not in waves. Drop your skimboard, then get a running start. When you reach the board, run on it rather than jump so you don't lose it from under you as you approach it. Make sure you are running toward it from behind and not from an angle.
The hardest part of skimboarding is learning the pace and timing of getting on and off the board, but once you figure it out, it becomes easier. Once you master balancing on the skimboard, you can learn all kinds of crazy tricks in the waves.
Stand-up Paddling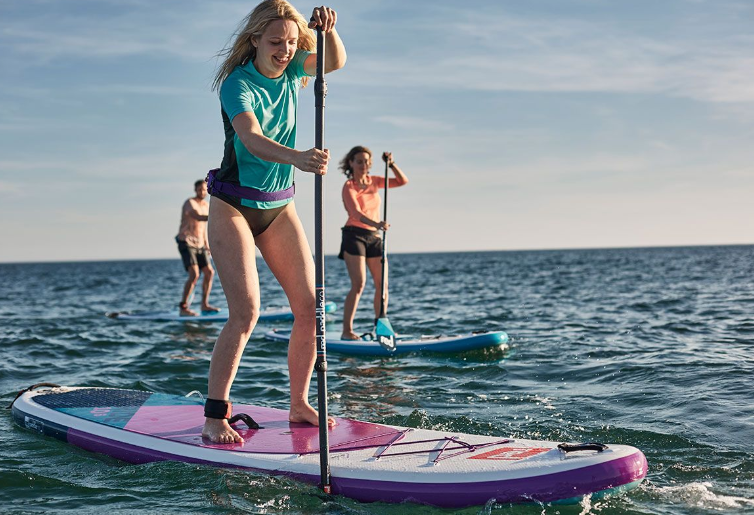 There has been a surge in the popularity of stand-up paddling among water enthusiasts in recent years. This type of flat water paddling is a great way to see the sights while enjoying the sport, unlike traditional surfing, which involves riding waves.
In addition to relaxing on the board, you can also paddle with your hands as you lie on the board. This sport can ensure the perfect combination of relaxation and action at the same time.
Water skiing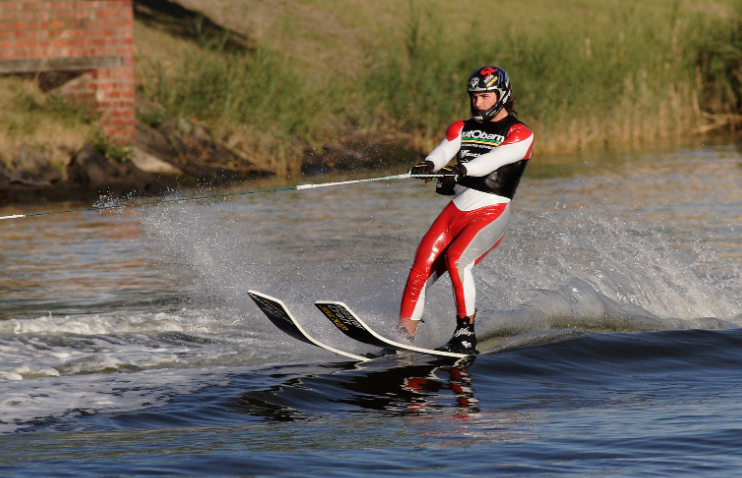 The sport is growing among competitive sports as well, with millions of people water skiing recreationally around the world. In the US alone, more than 900 tournaments are held annually. Slalom, tricks, and jumping are open to everyone, from beginners to world-class competitors.
It takes not a tournament boat to learn water skiing, but it helps. You can ski behind almost anything, with the operative word being "almost." The best boat to use is a V-hull with decent power. For skiers who are new to the sport, pontoons or low-power outboard-powered boats make things more challenging if not impossible.
UP NEXT: The Health Benefits of Water Sports: Why You Should Try Them