It might be challenging to pick one out of the best moving companies. The majority of complaints about movers included allegedly missing or damaged goods, but others included billing for hours that weren't performed, showing up late, and failing to stick to estimates.
The stress of the moving day is enough without having your belongings arrive damaged or with an unexpected fee. Investigate possible moving companies to avoid this. Taking a little extra time can save you a lot of hassle.
The Best Moving Companies
The best moving companies are the ones that take care of you from start to finish. They're professional and communicate clearly, so you know exactly what's going on with your move. They also have the right equipment and experience to ensure that your belongings arrive safely at their final destination.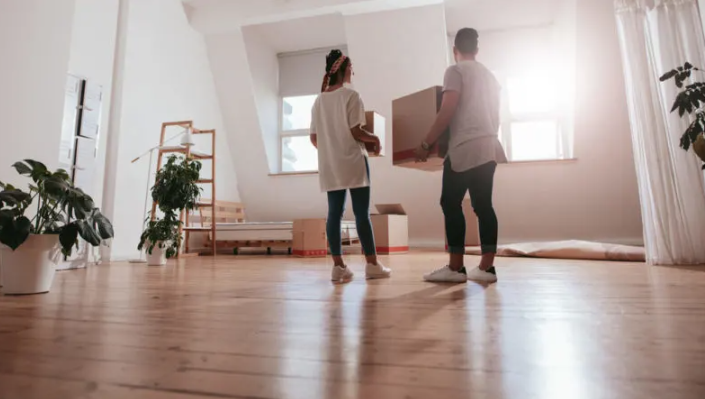 If you want to move on a budget, the following moving companies are among the best available in the industry:
Allied Van Lines
Allied Van Lines is one of the most well-known names in the moving industry. It's been around since 1928 and has grown into one of the largest household goods movers in the world. Allied offers local, long-distance, and international moves for businesses and individuals. Allied provides free estimates with no obligation to move forward with hiring them as your mover.
United Van Lines
United Van Lines is another well-known name in moving companies. They've been around for over 75 years providing quality moving services for businesses and individuals seeking long-distance moves across the globe. United offers free estimates without obligation to move forward with them as your mover. In addition to local moves, United also offers international relocation services such as cargo shipping, storage facilities, and ocean freight services.
Mayflower Transit
Mayflower Transit is a moving company that operates in the United States and Canada. It was founded in 1907 and currently has locations in over 45 states.
Mayflower Transit offers full-service moves, which include packing, loading, and unloading. The company covers local moves (within 200 miles), regional moves (200 to 600 miles), and long-distance moves (600+ miles).
Mayflower Transit accepts all types of moving insurance policies. Additionally, it also accepts credit cards from American Express, MasterCard, and Visa.
How To Choose The Right Moving Company

Here are some suggestions on how to pick a moving company.
● Know What You're Getting Into
The first step in choosing a moving company is knowing what you want out of them. Do you need them to just pack up your stuff and haul it away? Or do you need them to help unpack too? Do you need them to load and unload trucks? Are there any special considerations, like oddly shaped items or heavy items? In addition, make sure that the company has insurance coverage for their workers and equipment. If something happens during transit, it's better to have someone covered than not!
● Compare Quotes
The very important thing that you should do when choosing a moving company is to compare quotes. You can do this by searching online or by talking with local movers in your area. By comparing quotes, you'll be able to find out which company will give you the best deal on your move. Some companies may offer discounts if you book multiple services such as packing and unpacking or insurance coverage for your items during transit.
● Check Reviews Online
You should also check out reviews online for each moving company that you are considering hiring. This will give you an idea of what customers have said about their overall experience with each company over time. You should look at both positive and negative reviews so that you can get an idea of what customers liked and what they did not like about each one.
● Ask Family And Friends For Recommendations
If you have anyone in your circle that recently moved, ask them which moving company they used and what they thought about their experience. This is a great way to get an objective opinion on different companies.
● Ask About Insurance Coverage
Moving companies should carry liability insurance for any damage that may occur during the move or if something gets damaged during transit. Make sure that both you and your belongings will be covered by this type of insurance before signing anything with any moving company.
● Compare Prices
When comparing prices, look at the total cost for services such as packing and loading, not just the hourly rate. Also, take into account any additional fees that might be charged if the move takes longer than expected or if an elevator is required (which can happen if your new place is on the fourth or fifth floor).
● Damage Protection
Make sure your mover offers some kind of insurance against damage during transit. If they don't offer this type of protection, consider hiring an independent contractor to help pack and load your belongings before they leave your home so that they are not in direct contact with movers while they are being loaded onto trucks or other transport vehicles.
Conclusion
Hopefully, this article will help you with your moving efforts. Hopefully, now you will know more about what to look for in a moving company and how to make the best choice for your needs and budget.