In the ever-evolving gaming world, immersion and audio fidelity are paramount to a captivating experience. Choosing the perfect gaming headset that balances exceptional sound quality, comfort, and affordability can be daunting.
But fret not fellow gamers! We've delved into audio gear to bring you the best gaming headsets that deliver outstanding performance without sacrificing quality. Sit back, relax, and prepare to dive into a comprehensive guide that will help you make an informed decision, ensuring your next gaming session is nothing short of epic. Let the audio odyssey begin!
Top 6 High-Quality Gaming Headsets
Here are the 6 best gaming headsets.
SteelSeries Arctis 7

Shop Now
The SteelSeries Arctis 7 is a highly-regarded gaming headset offering wireless functionality and exceptional audio quality. Its comfortable, adjustable headband ensures extended gaming sessions remain enjoyable. Key features include DTS Headphone:X 2.0 surround sound, a Discord-certified ClearCast microphone, and 24-hour battery life. The Arctis 7's sleek design and customizable settings make it a top choice for competitive and casual gamers.
JBL Quantum 810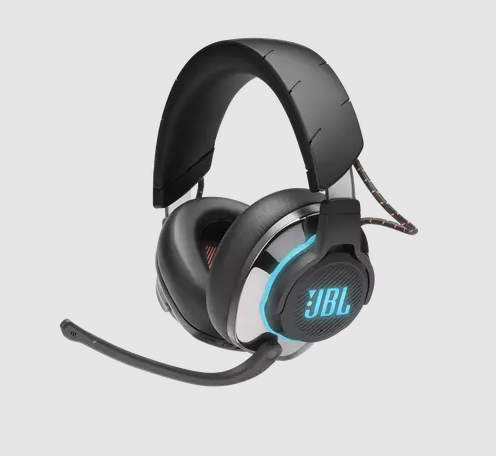 Shop Now
The JBL Quantum 810 Gaming Headset offers exceptional sound quality with its QuantumSURROUND technology for immersive 3D audio experiences. Equipped with noise-canceling headphones and a flip-up boom microphone, it ensures crystal-clear communication. The lightweight design, adjustable headband, and memory foam ear cushions guarantee comfort during long gaming sessions. With customizable RGB lighting, Bluetooth 5.0 connectivity, and compatibility across PC, console, and mobile platforms, the Quantum 810 caters to gamers seeking a blend of style, functionality, and performance.
HyperX Cloud II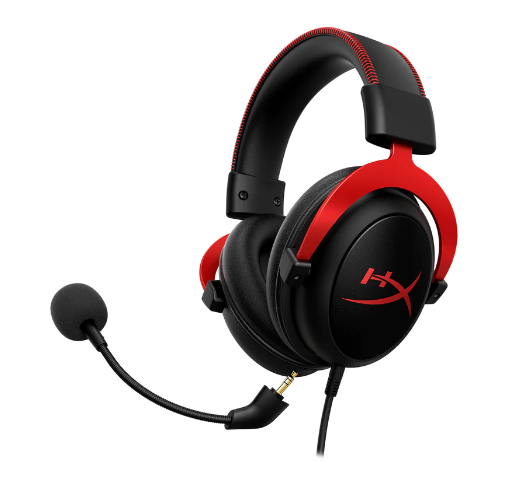 Shop Now
The HyperX Cloud II Gaming Headset offers excellent sound quality with 53mm drivers and 7.1 virtual surround sound, and a detachable noise-canceling microphone. The comfortable memory foam ear cushions allow for extended gaming sessions, making it a popular choice among gamers.
Cooler Master MH670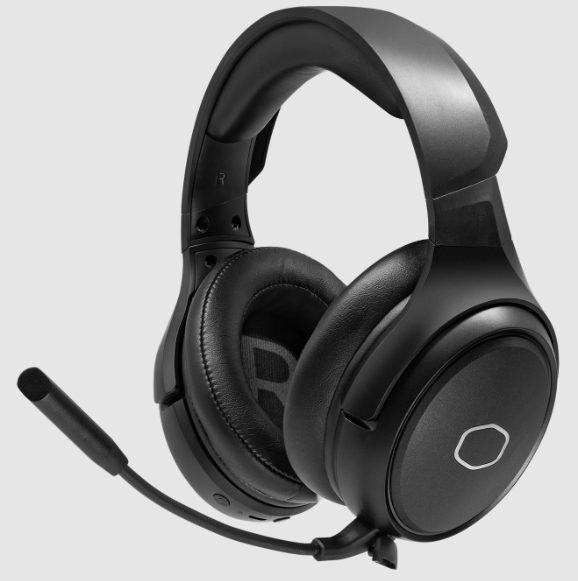 Shop Now
The Cooler Master MH670 gaming headset offers a sleek design, 2.4GHz wireless connectivity, and virtual 7.1 surround sound. Boasting 50mm neodymium drivers, it ensures the impressive audio quality. The swiveling, detachable boom microphone features noise cancellation, while the lightweight build and plush ear cups ensure hours of comfortable gameplay.
HyperX Cloud Alpha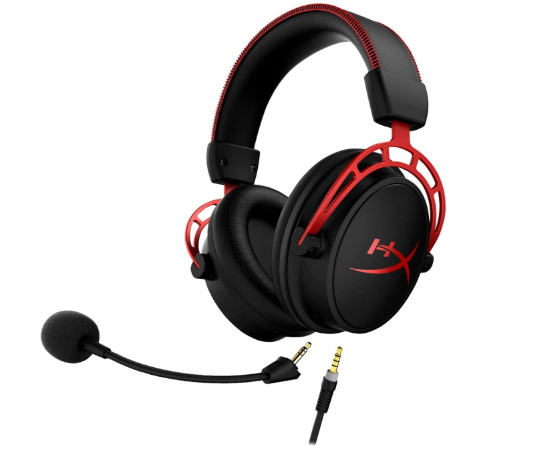 Shop Now
The Cloud Alpha's multi-platform compatibility caters to PC, Xbox One, PS4, and Nintendo Switch gamers. The braided cable and in-line audio controls provide convenience and flexibility, allowing users to adjust the volume and mute the microphone quickly. Its award-winning design has garnered praise from gaming critics and users alike.
Designed for professional and casual gamers, HyperX Cloud Alpha's immersive audio experience enhances gameplay and communication. The detachable microphone features noise-cancellation technology, ensuring clear communication with teammates during intense gaming sessions.
Bengoo V-4 Gaming Headset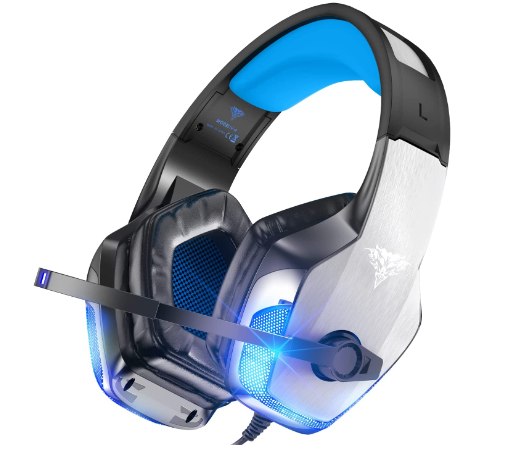 Shop Now
Bengoo V-4 Gaming Headset includes gaming headphones, mice, sound card adapters, and wireless chargers. Bengoo has incorporated a 40mm magnetic neodymium driver in this gaming headset. This significantly boosts the sensitivity of the speaker unit, allowing you to hear sound more clearly and vividly. You can feel the shock, sound, and vibrations during explosions and gunfire.
Features to Consider When Choosing a Gaming Headset

Here are the key features to consider when choosing a gaming headset.
Durability
Durability is crucial for gaming headsets, as they withstand regular use and occasional mishaps. Sturdy materials, reinforced joints, and quality construction ensure lasting performance, making them a wise long-term investment for gamers.
Connectivity Options
Connectivity options determine the ease and versatility of a gaming headset's usage. Wired connections offer reliability, while wireless options provide freedom of movement. Compatibility with multiple platforms, such as PC, console, and mobile, ensures seamless integration with your preferred gaming environment.
Comfort
Comfort is essential for prolonged gaming sessions, ensuring an enjoyable experience without causing fatigue. Key factors include lightweight designs, adjustable headbands, and breathable materials for ear cups. Ergonomic features and an excellent fit help prevent discomfort during extended periods of use.
Microphone Quality
Microphone quality is vital for effective communication during gaming sessions. Crystal-clear audio transmission, noise-cancellation features, and adjustable positioning ensure accuracy and reduce background interference. High-quality microphones maintain team coordination and elevate the competitive gaming experience.
UP NEXT: Best Games For Your PlayStation From 2023
Conclusion
Investing in a quality gaming headset is essential to fully immerse yourself in the gaming experience and communicate effectively with teammates. We hope this article has helped you search for the perfect gaming headset.