Finding the best cities to live in USA is almost everyone's dream. In today's fast-paced world, people are working harder to live the life they always wanted. Among the different goals dedicated to 2023, plenty of individuals are looking for an ideal hometown. Focusing on a few factors can always make a city perfect for living.
These may include secure residency, savoring food, affordable housing, quality education, and undoubtedly plenty of job opportunities. With all these available at hand, packing and moving can still be tedious. One must make sure to find the right location for living life to the fullest.
To help you come across the best of cities, we have created a list with the top 10 picks. Going through this may help you find the right one.
List of the Best Cities to Live In USA
Not every American city can make it to the top 10. The names and numbers change every year due to different reasons. People vote for these locations as per their demands and satisfaction. For this reason, we have gathered the details from multiple residents and prepared a list that may help you out.
Huntsville, Alabama
The first pick on our list is Huntsville from Alabama. The city is highly recognized for its metropolitan area and comparatively low cost of living. It offers plenty of job opportunities and is the home to multiple companies. Residents working in the fields of science, technology, and engineering find this place a top spot.
Besides being known for business, it is a city known for entertainment and adventure. Its local breweries are left out adored by the entire community for their taste and affection. When talking about education, the level of the city is appreciable. It offers more than 15 high-grade schools that may help families with kids establish a living.
Austin, Texas
Among the best cities to live in US, Austin Texas makes a great pic. It has always remained a priority for its culture, weather, and thriving economy. However, its rising cost of living has encouraged many to relocate. Regardless of this fact, the city offers much to its people.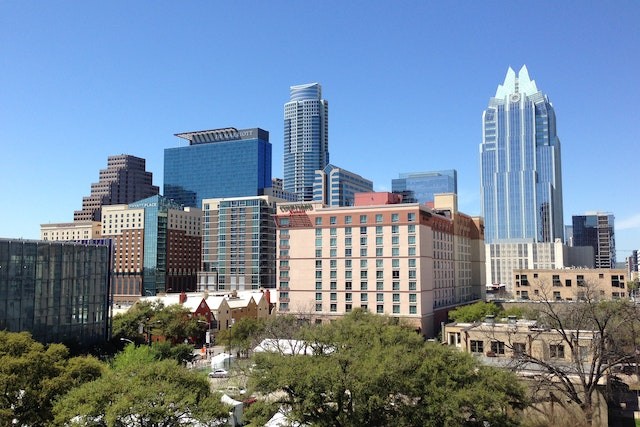 To combat its high cost of living, companies here offer attractive wages to help people live. It has always been known as the live music capital of the world. Many people are fond of its music venues and overwhelming festivals throughout the city. With ever-changing weather, it also provides family-friendly workplaces and lots of restaurants to savor your cravings.
Colorado Springs, Colorado
Often people know Colorado Springs as the home to the garden of the gods. Being one of America's big cities, it attracts people with this national natural landmark. The breathtaking view of this city with its adventurous mountains and attractive outdoor spaces makes it a worthy place to live. It also offers access to Pikes Peak – The USA's most renowned mountain.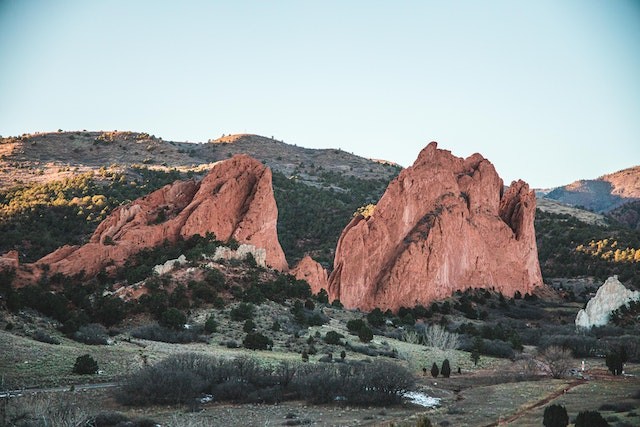 With a huge population of more than 450 thousand people, Colorado Springs share a large community that offers diversity. It is highly known for all the festivals, farmers, and exciting events that follow. Often sports lovers are fond of this city as it offers a great place for athletes with the US Olympic headquarters. Finally, if you are a pet lover, this is the city you want to live in.
Green Bay, Wisconsin
When discussing America's history, one cannot skip the name Green Bay, Wisconsin. Being the oldest city in the state, it also serves as the smallest one to host a National Football League team. Definitely, it is the city of the Green Bay Packers, making it the Title Town for football lovers. The city is also a great spot for tourism and travels with the respective industries contributing much.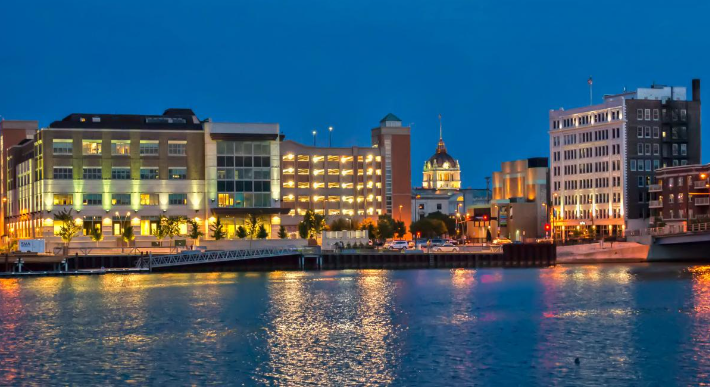 Often tourists in this city prefer the KI convention center for its services. It has plenty of museums and parks that add to the daily life of people. With a comparatively low cost of living, young families and retirees often settle in Green Bay.
Finally, it is known as the toilet paper capital of the world. It is because, the city offers four paper converting companies, four large paper mills, and three pulp mills to the country.
San Francisco, California
San Francisco from California is the 13th largest city in the USA. It is the great city of the Golden Gate Bridge and a prime spot for millennials. Being known for its unique architecture, dynamic landscapes, and amazing food, the city has much for its residents. It has a diverse population and promising culture which makes it a great spot for living.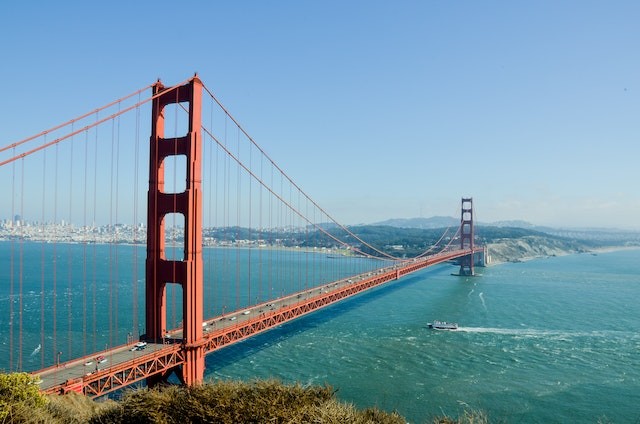 However, many people do not like it for its highest amount of taxes. This foggy location makes a great pic for those who are not fond of the sun. People don't think of San Francisco as a much friendly location to raise their children. Nevertheless, one cannot ignore the fact that its unemployment rate is 2.9% lower than other cities.
Dallas, Texas
With a vast population of 1.3 million, Dallas makes the third-largest city in Texas and the ninth-largest one in the USA. The thought of living here is worth the while as the city offers a cheaper cost of housing. You can easily rent an apartment in this city according to your budget and enjoy your life in the best neighborhoods without spending all your savings.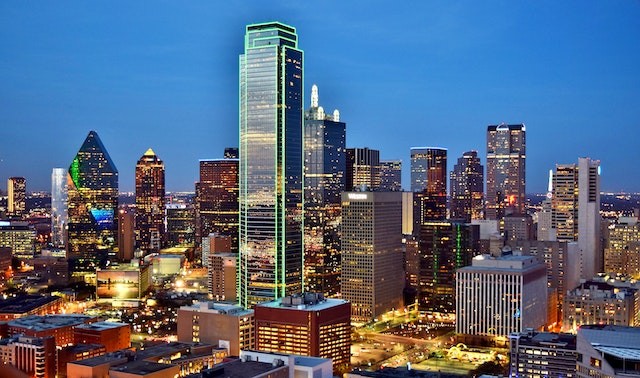 It is a greener city with promising parks and an attractive zoo with more than 2000 animals belonging to over 400 different species. If you're planning to move here with your family, things can be promising. The location is known for high-end schools belonging to different disciplines. Also, it owns a special school for the gifted, which is fortunately recognized throughout the state.
Atlanta, Georgia
Atlanta makes one of the best cities to live in the US for everything it offers. Anyone can easily relate to the place and feel at home once they move here. More people are attracted to the city in Georgia for its satisfying weather and affordable housing.You would love to know that Atlantians have a family-friendly vibe and they can make anyone feel comfortable.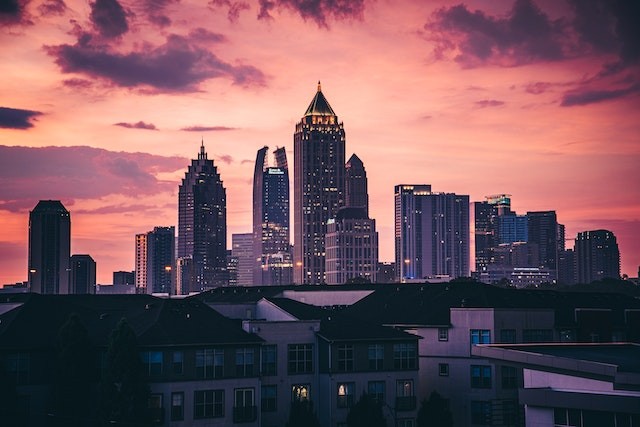 With the reasonable lifestyle, living in this city also brings delicious food. It is a city for the millennials and offers many job opportunities. Although it lacks public transportation and is a place worst for its traffic, things can be better here if you feel. Since Atlanta has turned into a tech hub, more people have started to settle here and develop the city.
Boulder, Colorado
Boulder is known as one of the best places to live in Colorado. It is among those amazing cities that offer America's top metro areas for residents. With countless career opportunities and a secure economy, the city makes living blissful. The most important thing one can notice about boulder is its collection of picturesque attractions.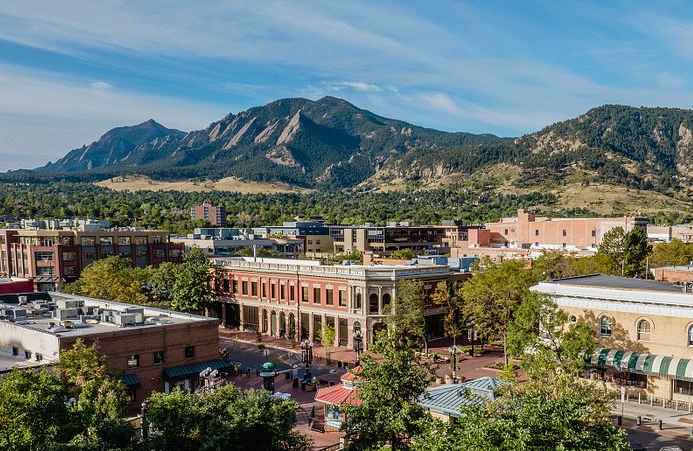 It owns plenty of mountain peaks to attract adventure lovers and tourists.While it is known for its quality of life, boulder brings an expensive living. However, people are fond of its education standard and friendly economy. The place is a center for job opportunities and owns a pleasant market full of business geeks.
Besides helping entrepreneurs, it is also known for health and healing. Also, you get the chance to taste mouth-watering food in this city.
Seattle, Washington
Seattle belongs to King County and makes an amazing spot in Washington to live. People here can easily enjoy an urban feel, and most residents prefer renting homes. It is a place for young professionals who tend to settle and create their careers. The city is famous for its countless career opportunities and thriving tech industry.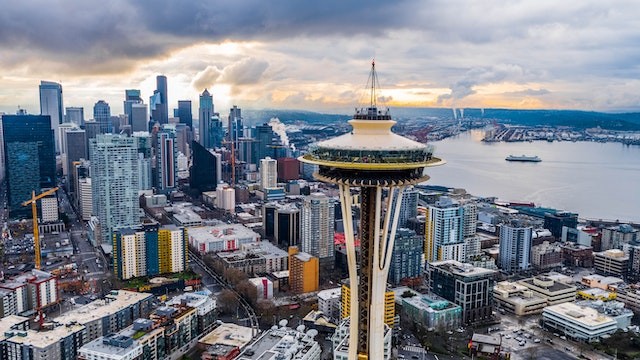 It is the home to Starbucks, Amazon, Microsoft, and many other notable companies. Also, the city is popular for its outstanding weather and zero income tax. Food lovers can feel free to settle in this city as it offers incredible restaurants, bars, coffee shops, and street food. Seattle is further known for its beautiful weather and heart-throbbing atmosphere.
San Diego, California
The last place on our list is San Diego, California. Known surely for its stunning beaches, delicious food, and promising weather, the city is many people's favorite. It has a vast population of more than 1.4 million people from all over the globe. Living here can make you come across different people in a short time.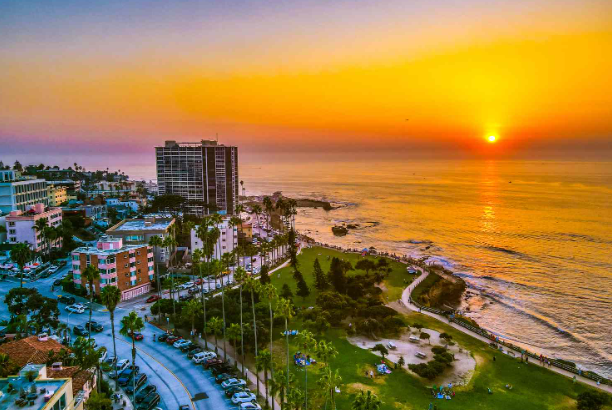 However, the city is 44% more expensive as compared to the national average. Regardless of its high cost of living, people find it a good choice for its countless job opportunities. The city is also known for its superb food and standard of life. It is a place for outdoor enthusiasts and adventure lovers.
While the city is highly educated with plenty of schools, kids here love to visit the San Diego zoo for vacations. You can always feel free to settle here and adopt a different lifestyle.
Ready to Explore? Pack Your Bags and Discover the Wonders of These Amazing USA Destinations on Your Next Vacation!
The Bottom Line
When talking about the best places to live in US, options are many. You can always settle for multiple cities in this country according to your requirements and choices. Besides the top ten cities mentioned earlier, there are countless other locations in this great United States of America. If you have been a part of this country for a long time, feel free to discuss the names of any other cities that may inspire you.
Also, share the pros and cons of living in each of the cities discussed above. Let readers know where else can they move to adopt a lifestyle in the US. Which is your favorite city in the USA? Where do you think life can be overwhelming and charming?